V&A videogames curator Marie Foulston picks her must-see events at MPavilion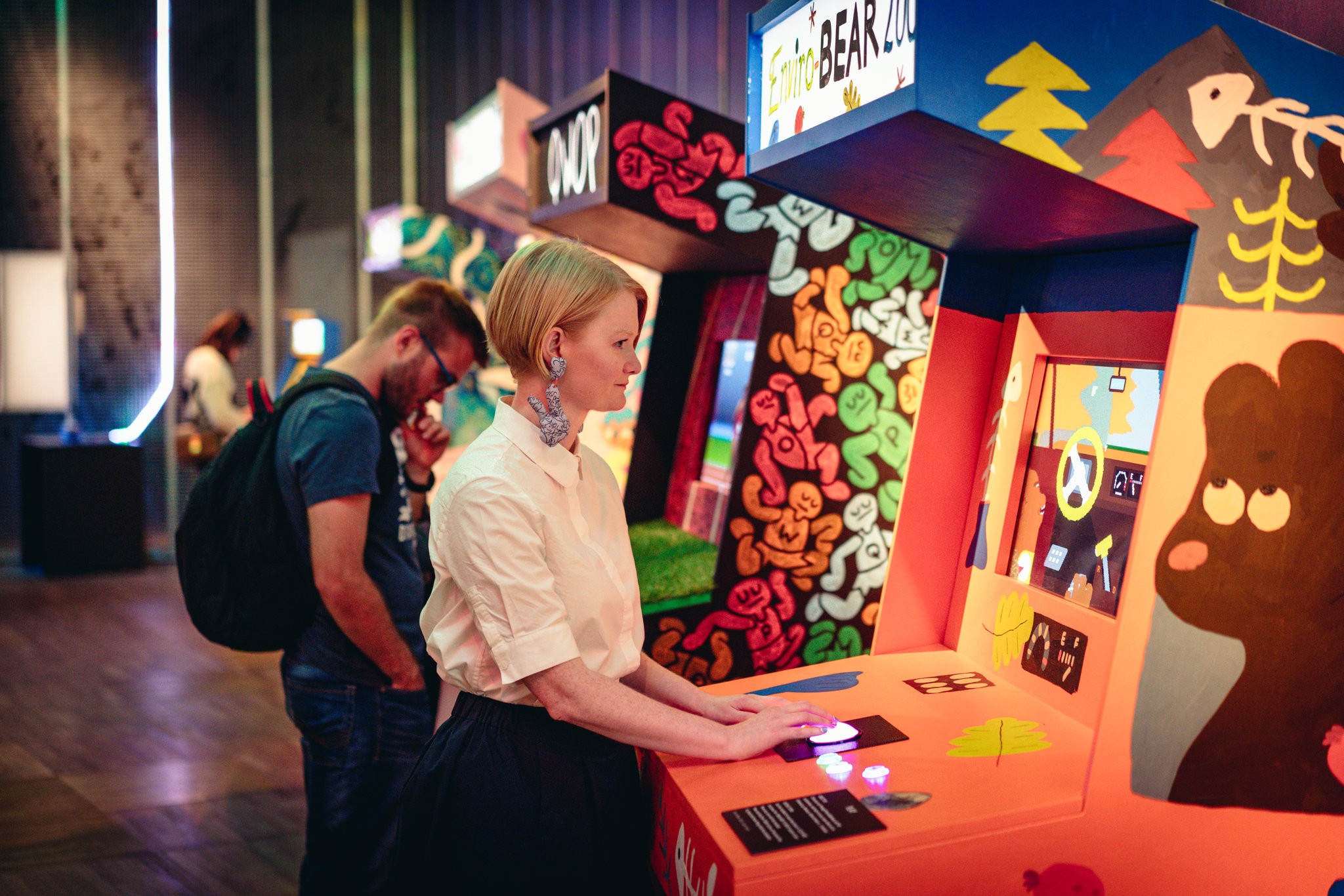 Marie Foulston. Photo by Tom Jamieson.
Marie Foulston knows how to make waves. The chief curator of videogames at the UK's Victoria and Albert Museum is the woman behind the museum's interactive and ambitious 2018/19 exhibition Videogames: Design/Play/Disrupt, which has started worldwide conversations about the place of games in art spaces and landed Marie in the pages of the Wall Street Journal, The Guardian and The New York Times. 
We couldn't be more excited that Marie is coming to MPavilion to discuss the changing role of videogames in our culture: 'Curating videogames in museums' with Marie Foulston on Thursday 8 November, 6.15–7.15pm will find Marie in conversation with Michael McMaster, co-director of the House House studio. Ahead of her appearance, we asked Marie to choose the MPavilion 2018 events she thinks shouldn't be missed.
---
MPROJECTS—Fixperts community design engagement intervention
Wednesday 7 November – Thursday 20 December
Fixperts is a creative social campaign that uses design to help people with everyday problems. A platform for designers to engage with the community, the campaign launched in the UK in 2012 and has spread globally, using short documentary films to share solutions and insights on its open sharing platform. In collaboration with students from RMIT's School of Design, Fixperts are on a mission to help Melburnians in need. Join them as they launch this creative and community-minded six-week campaign on Wednesday 7 November, 1–3pm.
MKIDS—Playable Streets presents 'The Plants'
Monday 7 – Friday 18 January, 9am–4pm
Playable Streets presents The Plants, a site-specific musical installation that invites kids and kids at heart to create your own musical compositions using unique digital instruments—plants! By touching the leaves on these plants you'll activate a micro computer that triggers sounds developed by the composer Cayn Borthwick. As you explore The Plants, you create a musical experience for yourself as well as those around you, as the plants convert carbon dioxide and water into oxygen and your touch into music.
MTALKS—Tapestry x architecture
Monday 14 January, 6.15–7.15pm
Join a panel discussion facilitated by the Australian Tapestry Workshop (ATW) focusing on the longstanding relationship between tapestry design and built architectural space. Tapestry x architecture will bring together the recent winners of the ATW's Tapestry Design Prize 2018, Architects Pop Architecture and Hotham Street Ladies, alongside a master weaver from the ATW, to discuss how tapestries have been designed to respond to space and place. The panel will offer audiences an understanding of contemporary tapestry weaving as well as insights into the importance of collaboration between the ATW with living architects, designers and artists.
MTALKS—Unreal spaces: World-building and videogames
Wednesday 16 January, 6.15–7.45pm
The increasingly interactive and immersive nature of videogames represents a unique opportunity to create new worlds and examine our existing spaces. Join this panel curated by ACMI as it discusses how videogames create a sense of space, how our real-world spaces influence our imaginary worlds, the importance of seeing your world reflected in games and the importance of creating new worlds.
Join us at MPavilion for 'Curating videogames in museums' with Marie Foulston on Thursday 8 November, 6.15–7.15pm.