MTalks 'Curating videogames in museums' with Marie Foulston
Thu 8 Nov 2018, 6.15pm–7.15pm
Free!
2018-11-08 18:15:00
2018-11-08 19:15:00
Australia/Melbourne
'Curating videogames in museums' with Marie Foulston
MPavilion
MPAVILION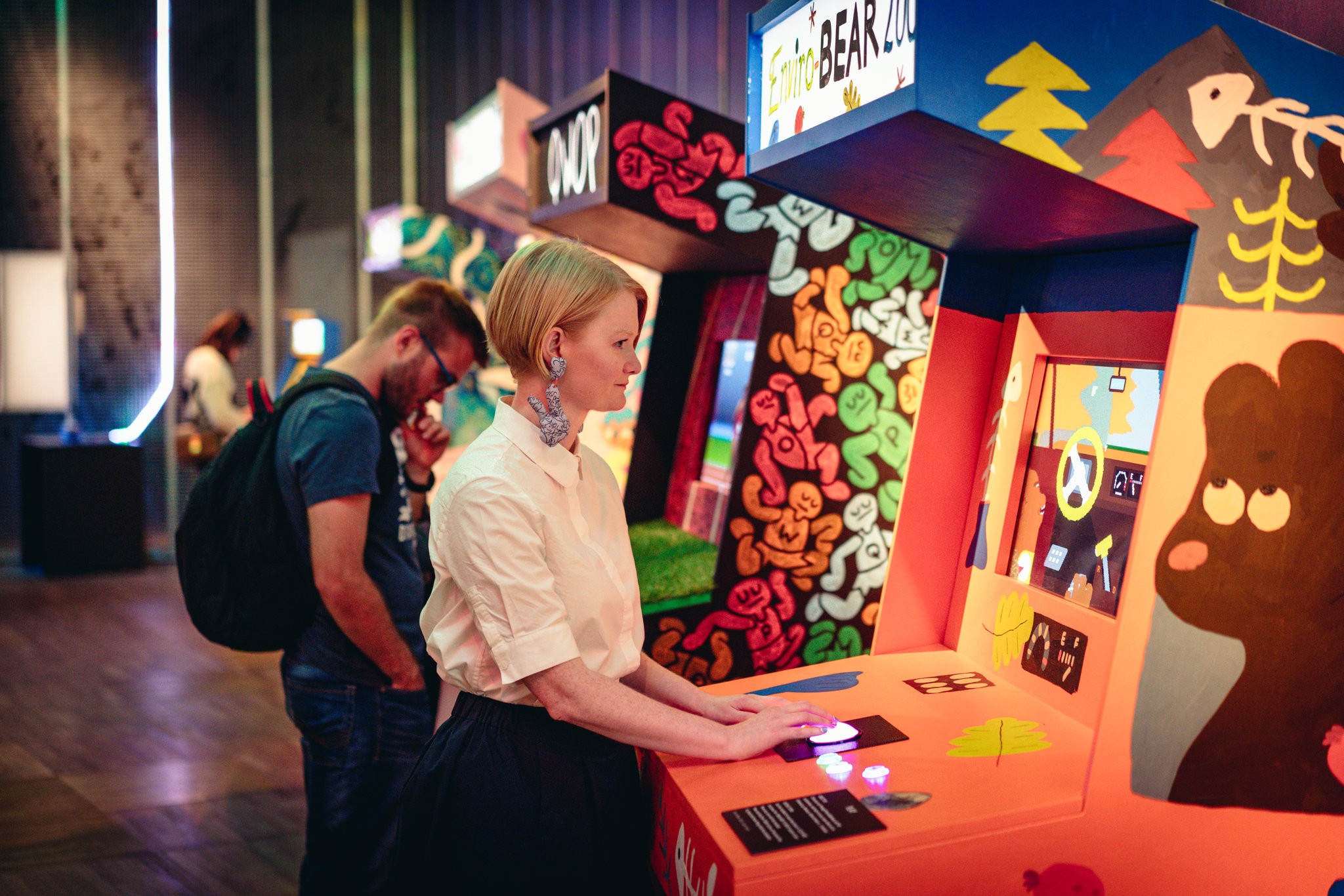 Marie Foulston. Photo by Tom Jamieson.
Join Marie Foulston, the chief curator of videogames at London's Victoria and Albert Museum, in this discussion about the current climate, challenges and changing conversations around exhibiting videogames in museum spaces. The lead curator of the V&A's ambitious 2018/19 exhibition Videogames: Design/Play/Disrupt, Marie has championed the social and interactive nature of videogames, interrogating the medium through a design lens. In a feature in the New York Times, Marie said: "People still justify video games as having value because of the amount of money they make, but that's been true for a long time. We don't talk about what makes them interesting as design. That's what a museum can do."
Marie will be joined in conversation by Michael McMaster, co-director of the House House studio, makers of Push Me Pull You and the upcoming Untitled Goose Game.
This event is made possible by the Hugh D T Williamson Foundation through funding for MPavilion's Design & Science program of events.