MTalks Tapestry x architecture
Mon 14 Jan 2019, 6.15pm–7.30pm
Free!
2019-01-14 18:15:00
2019-01-14 19:30:00
Australia/Melbourne
Tapestry x architecture
MPavilion
MPAVILION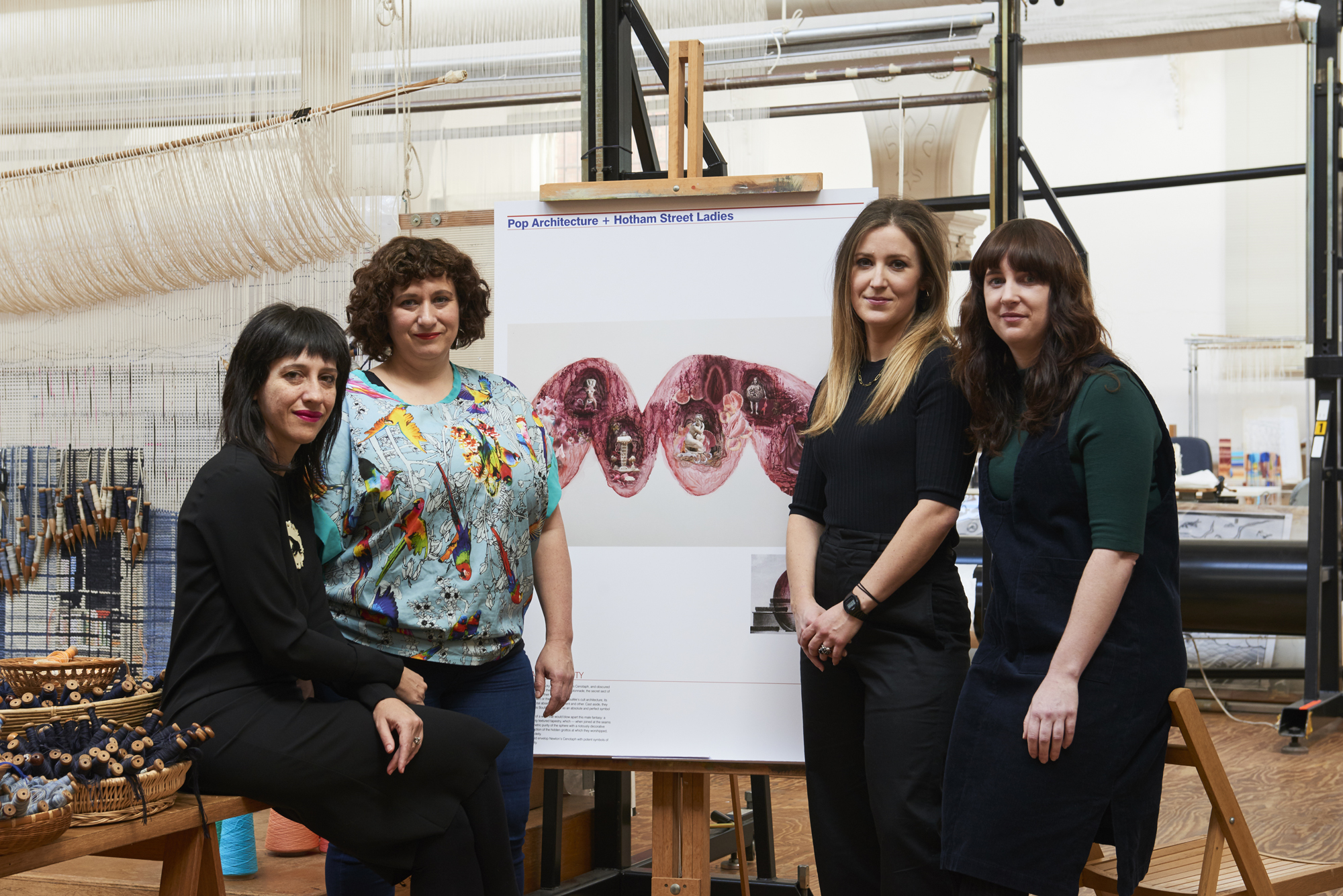 Australian Tapestry Workshop. Photo by Tim O'Connor.
Join a panel discussion facilitated by the Australian Tapestry Workshop (ATW) focusing on the longstanding relationship between tapestry design and built architectural space. Tapestry x architecture will bring together the recent winners of the ATW's Tapestry Design Prize 2018, Architects Pop Architecture and Hotham Street Ladies, alongside a master weaver from the ATW, to discuss how tapestries have been designed to respond to space and place. The panel will offer audiences an understanding of contemporary tapestry weaving as well as insights into the importance of collaboration between the ATW with living architects, designers and artists.
The Australian Tapestry Workshop is regarded as an international centre of excellence for innovative, contemporary, hand-woven tapestries, created in collaboration with leading artists, architects and designers. Established in 1976 and based in South Melbourne, it is one of a very few number of tapestry workshops in the world dedicated to the creation of hand-woven tapestries.
The Tapestry Design Prize (TDPA) for Architects is the only international competition for architects to design specifically for tapestry. Based on the longstanding historical connection between architectural space and tapestry design, the award seeks to foster new creative dialogues between architects and contemporary weavers, and offers architects an unparalleled opportunity to consider the capacity by which tapestries can articulate, transform, and enrich public and private space.