Past Seasons
MPAVILION 2017 BY OMA / REM KOOLHAAS & DAVID GIANOTTEN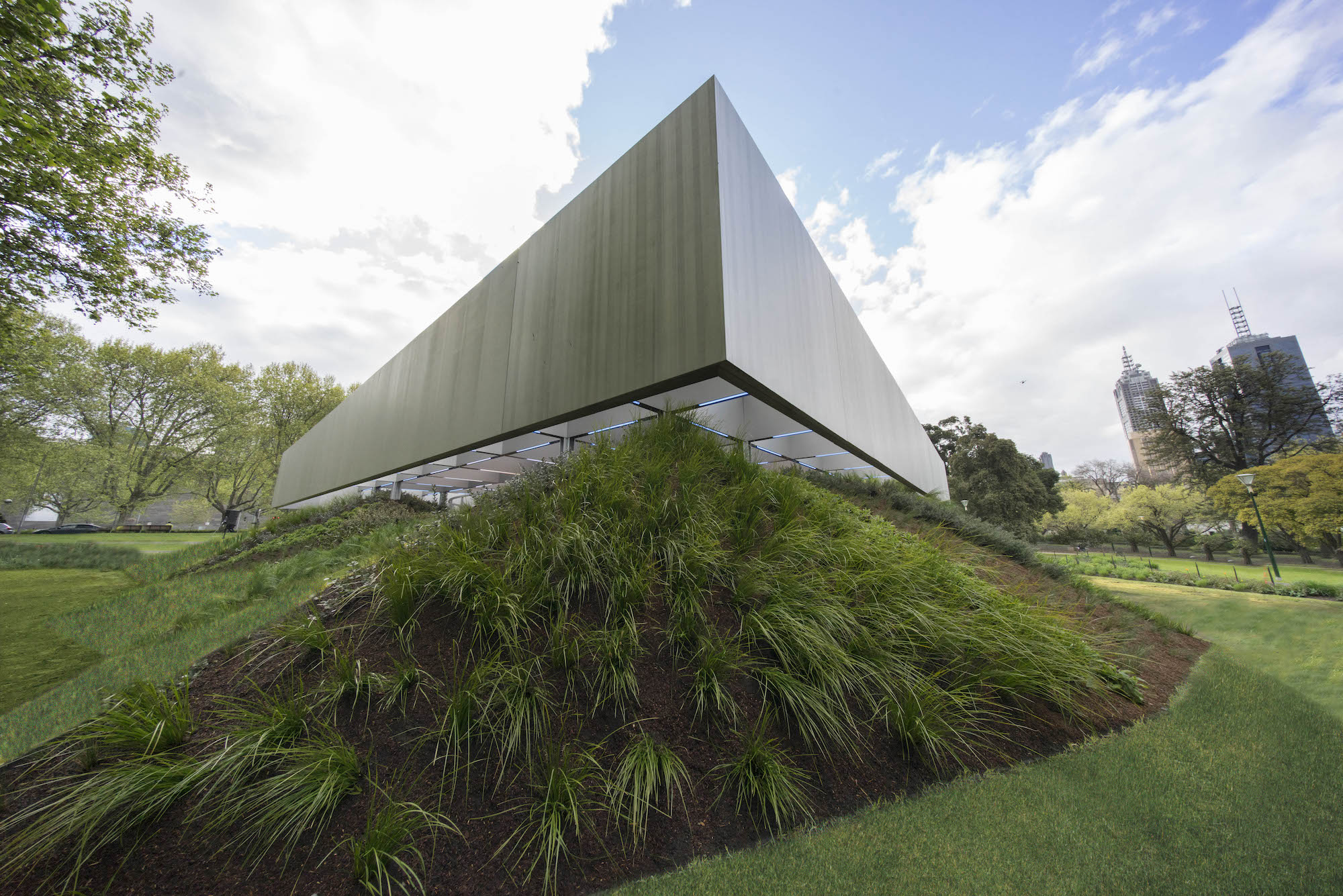 The vibrant MPavilion 2017, designed by Netherlands-based OMA / Rem Koolhaas & David Gianotten, has been described by the duo as a "modern-day amphitheatre". With flexibility and community in mind, OMA designed a living structure that integrated with the surrounding landscape and contained rotatable components, allowing interactions from all angles. The design was celebrated, welcoming over 117,000 visitors to the site over 133 days of the program, and has been shortlisted by the prestigious INDE.Awards in the category of 'The Influencer' for its impact on the Asia Pacific region. It was also named by international design bible Wallpaper* as one of the 'Top Buildings that Shaped Culture in 2017'.
MPavilion 2017 can now be visited at Monash University's Clayton campus.
Visit our archived 2017 website here.
MPAVILION 2016 BY BIJOY JAIN OF STUDIO MUMBAI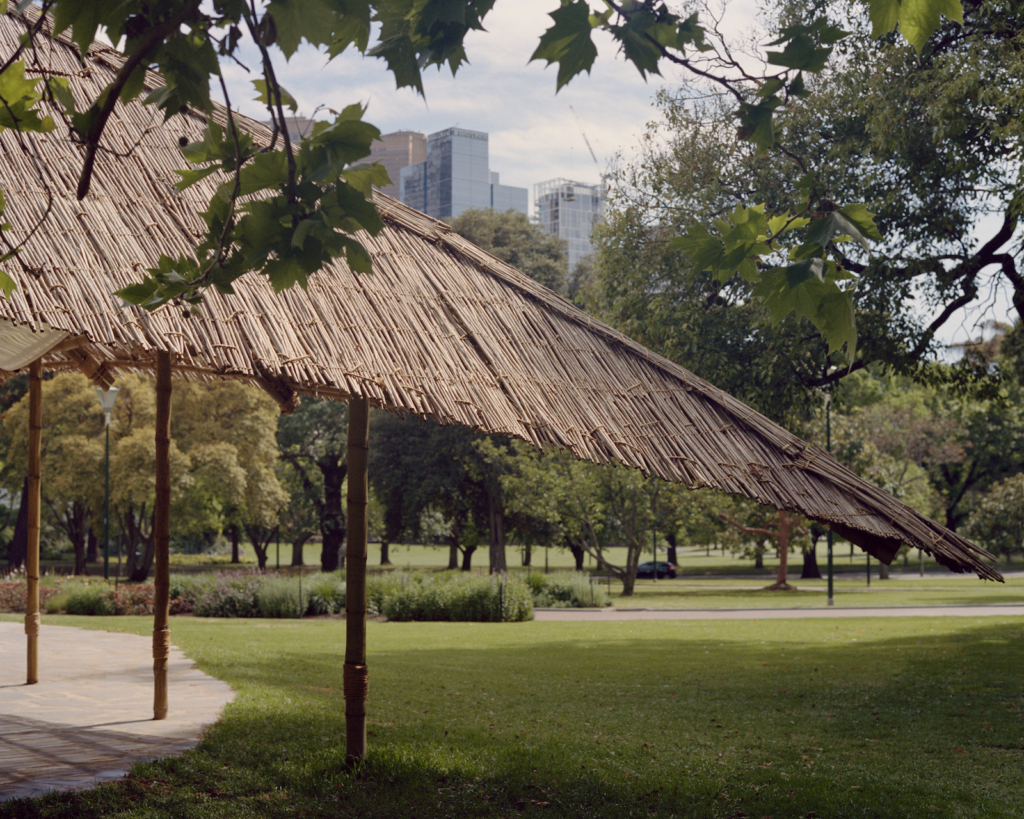 Bijoy Jain's and Studio Mumbai's MPavilion 2016 was a wonderful point-of-difference to AL_A's technological triumph of 2015. Using traditional materials and methods, Bijoy Jain's stunning architecture combined the materials of bamboo, rope and karvi panels with the concept of 'lore' to create an architectural work of beauty, warmth and cohabitation—a place of meaning.
MPavilion 2016 can now be visited at Melbourne Zoo.
Visit our archived 2016 website here.
MPAVILION 2015 BY AL_A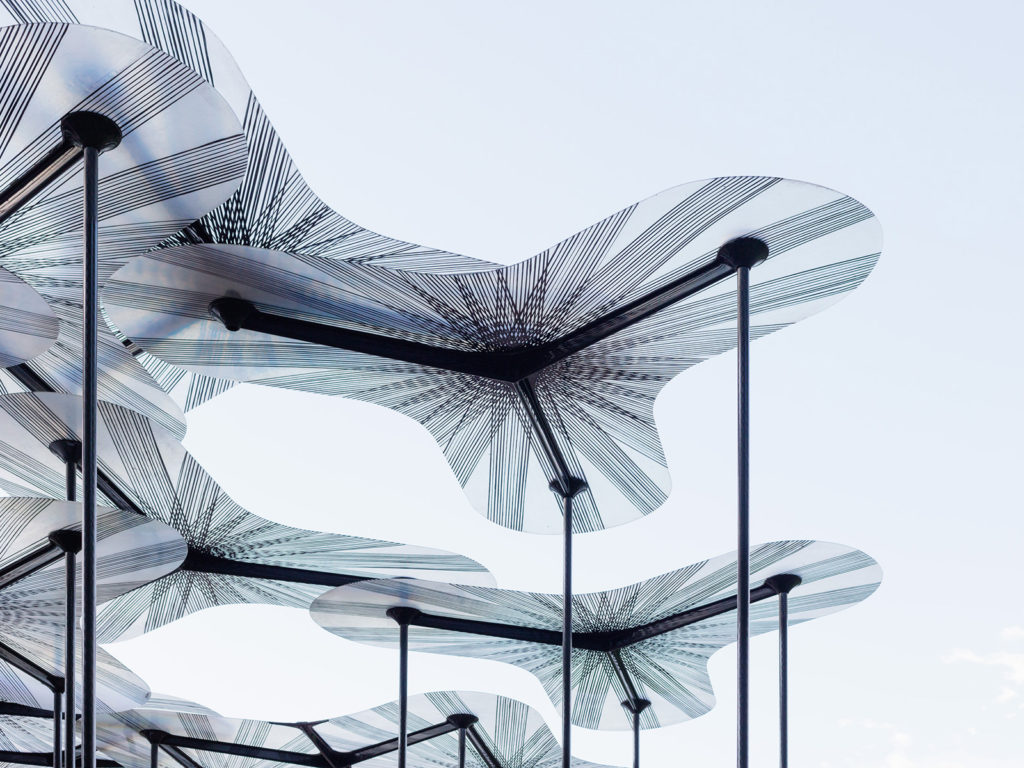 AL_A's pavilion was a triumph in technology reimagining what a pavilion can be. Wallpaper* magazine featured AL_A's design in a list of 15 installation that capture the global imagination: "A truly timeless installation, whether temporary or permanent, alters its surroundings by broadening the idea of what could belong there. What is done with art cannot be undone—and our world is richer for it." Designboom named it as part of their top 10 temporary structures of 2015 selection.
A gift to the City of Melbourne, AL_A's high-tech canopy of composite petals and carbon fibre stems can now be found at the corner of Collins Street and Harbour Esplanade in Docklands. You can now visit anytime, day or night, to immerse yourself in the high-tech forest canopy of translucent fibreglass and carbon fibre petals.
MPavilion 2015 can now be visited at Docklands.
Visit our archived 2015 website here. 
MPAVILION 2014 BY SEAN GODSELL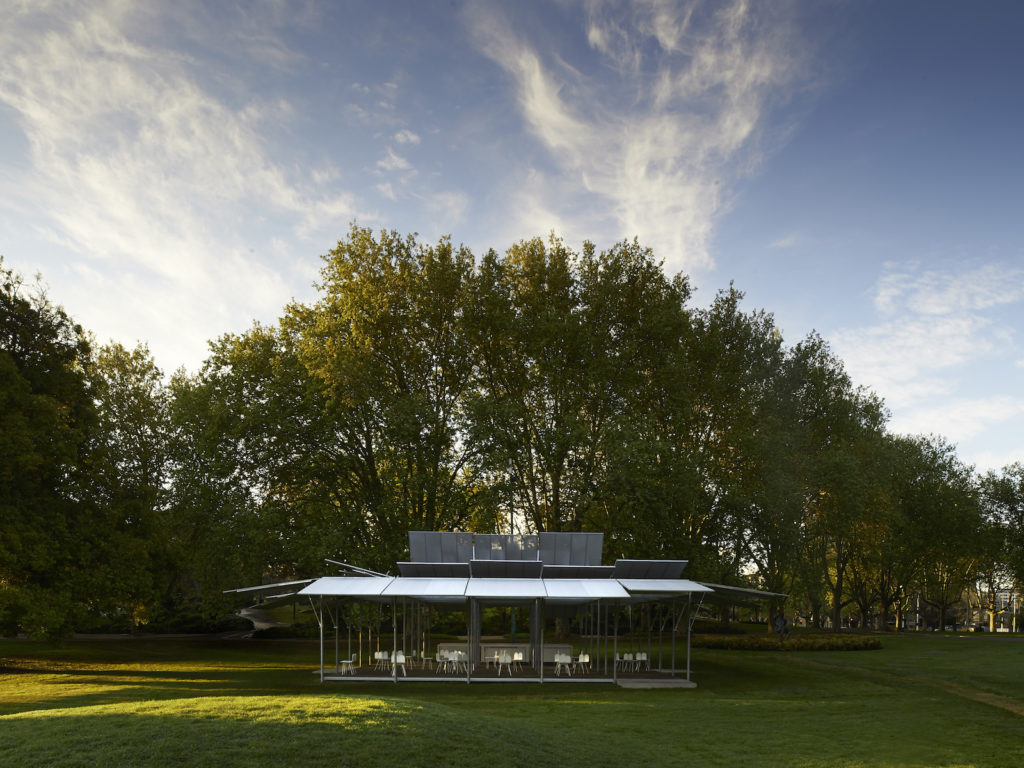 Sean's inaugural MPavilion is inspired by outback sheds and verandas, and the symmetry of classical Greek design. It has drawn attention here and overseas, winning a 2015 Australian Institute of Architects award as well as a nomination for a World Architecture News award. Describing the building's daily opening ceremony, The Wall Street Journal said: "The pavilion's beauty lies in its movement. Every morning, pneumatic arms lift the walls and roof, opening the space underneath."
If you long for Sean Godsell's MPavilion 2014, you can visit it at its permanent address! A gift to the City of Melbourne, the fully automated, blossoming structure lives on in the courtyard at William Street's Hellenic Museum.
If you're planning a visit, remember the Hellenic Museum is open Tuesday–Sunday, 10am–4pm. It's closed 25 December to 5 January and on all public holidays except Labour Day.