MMeets The Podcast Hour
Mon 11 Feb – Fri 15 Feb 2019, 12.00pm–1.00pm
Free!
2019-02-11 12:00:00
2019-02-15 13:00:00
Australia/Melbourne
The Podcast Hour
MPavilion
MPAVILION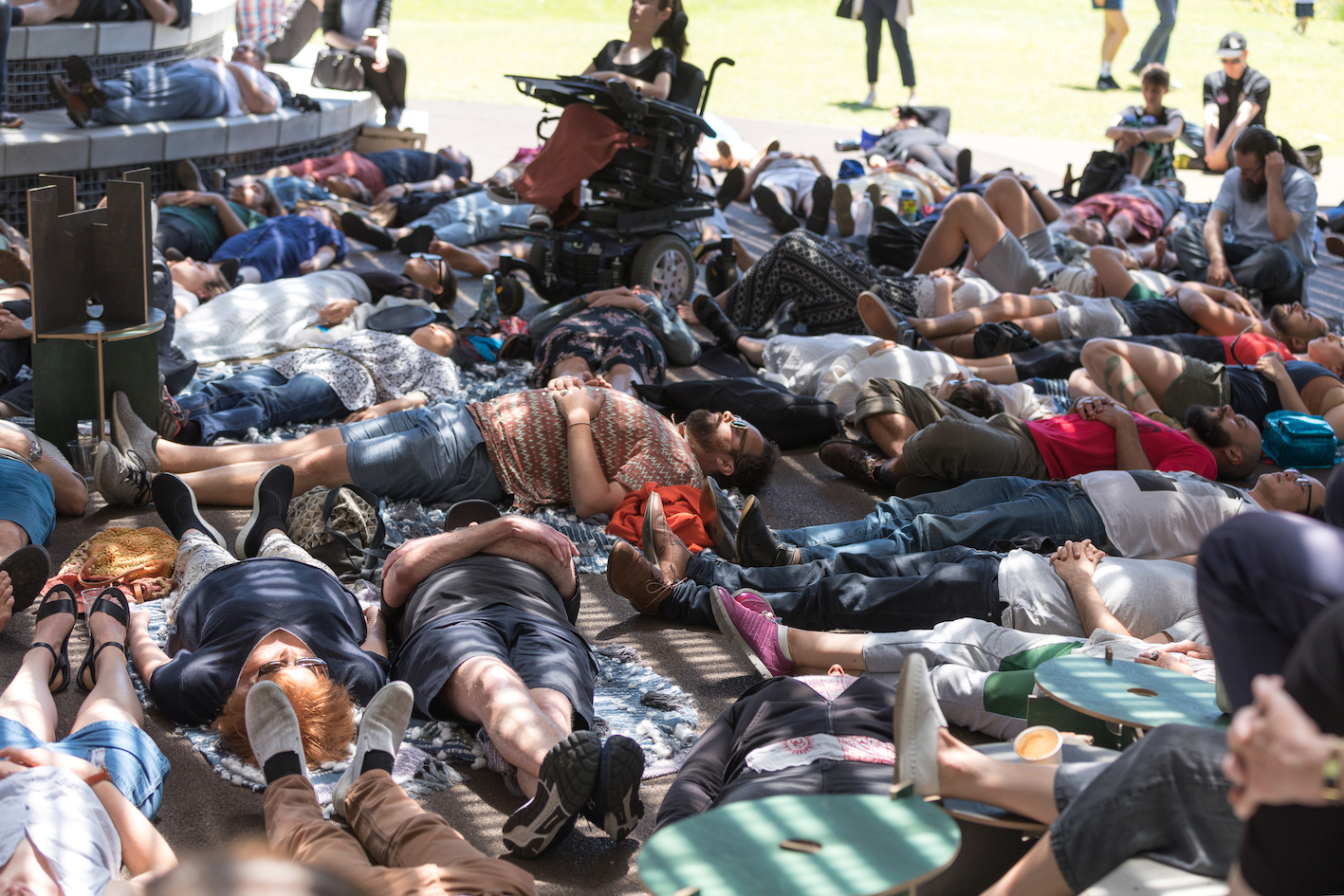 Photo courtesy of Real Life.
Spend your lunchtime at MPavilion during our final week of the season and hear a selection of our favourite talks from the 2018/19 program!
From Mon 11 to Fri 15 Feb from 12–1pm, we'll be playing our top five talks from the season over the loudspeakers for you to enjoy. Bring your lunch and enjoy the gardens with some brilliant ideas and a $2 coffee from our Kiosk (or $2.50 if you forget your keep-cup). Don't forget to subscribe to the MPavilion podcast for more great talks from the season!
THE PODCAST HOUR AT MPAVILION
Monday 11 February, 12–1pm: 'Digital media and social innovation' with Carlo Ratti and Rob Adams AM
Tuesday 12 February, 12–1pm: Science Gallery Melbourne presents 'Perfectionisms: Pressure to be perfect'
Wednesday 13 February, 12–1pm: MRelay—Ageing, ableism and architecture
Thursday 14 February, 12–1pm: BLAKitecture: Women's business
Friday 15 February, 12–1pm: In conversation with Hannah Barry