MMusic Bedroom Suck Records presents 'Music in Exile: Mindy Meng Wang x Sui Zhen'
Fri 21 Dec 2018, 6.00pm–10.00pm
Free!
2018-12-21 18:00:00
2018-12-21 22:00:00
Australia/Melbourne
Bedroom Suck Records presents 'Music in Exile: Mindy Meng Wang x Sui Zhen'
MPavilion
MPAVILION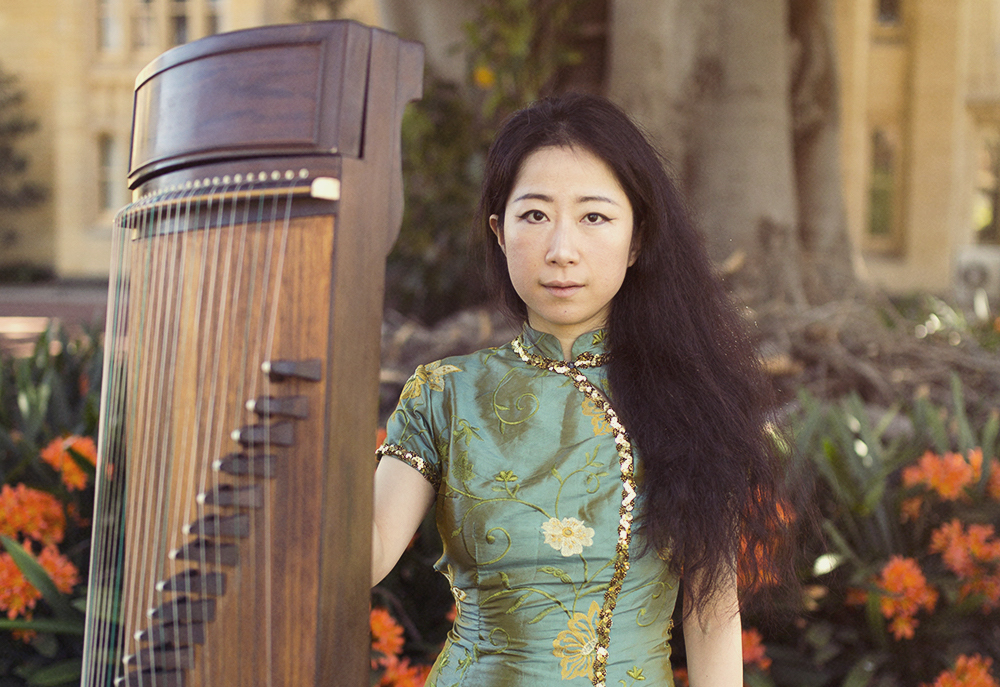 Mindy Meng Wang. Photo by Luke Byrne.
In the second installment of Music in Exile, a series aimed at exploring collaboration between the enormous range of artists that call Melbourne home, Mindy Meng Wang and Sui Zhen will come together for a unique collaborative and semi-improvised performance incorporating Guzheng, voice and electronics. The performance will explore different ideas of place and home; our place in a rapidly shrinking world where cultures shift and change at an increased speed and intensity. Presented by local independent label Bedroom Suck Records, this series has been inspired by the true diversity to be found in a city like Melbourne and aims to provide a platform for listeners to explore some of the many stories this city has to offer.
Mindy Meng Wang is a versatile Chinese/Australian musician, teacher and composer. Her cross-cultural life and professional experience create her unique style, which has been influenced by Chinese classical and western contemporary music. Sui Zhen is the alias of Melbourne-based artist Becky Sui Zhen. After EPs Female Basic and Body Reset, she released the dream-beat world of Secretly Susan in 2015.
Set times:
6.00 – 6.30—DJ Cookie
6.30 – 6.50—Sui Zhen
7.10 – 7.30—Mindy Meng Wang 
7.45 – 8.30—Mindy Meng Want x Sui Zhen
This project is supported by the City of Melbourne Arts Grants Program.
MORE MUSIC IN EXILE EVENTS
Friday 23 November, 6.30–10.30pm: Gordon Koang x 30/70
Saturday 19 January, 4–7pm: Caseaux O.S.L.O x Amadou Suso