MMusic Bedroom Suck Records presents 'Music in Exile: Gordon Koang x 30/70'
Fri 23 Nov 2018, 6.30pm–10.30pm
Free!
2018-11-23 18:30:00
2018-11-23 22:30:00
Australia/Melbourne
Bedroom Suck Records presents 'Music in Exile: Gordon Koang x 30/70'
MPavilion
MPAVILION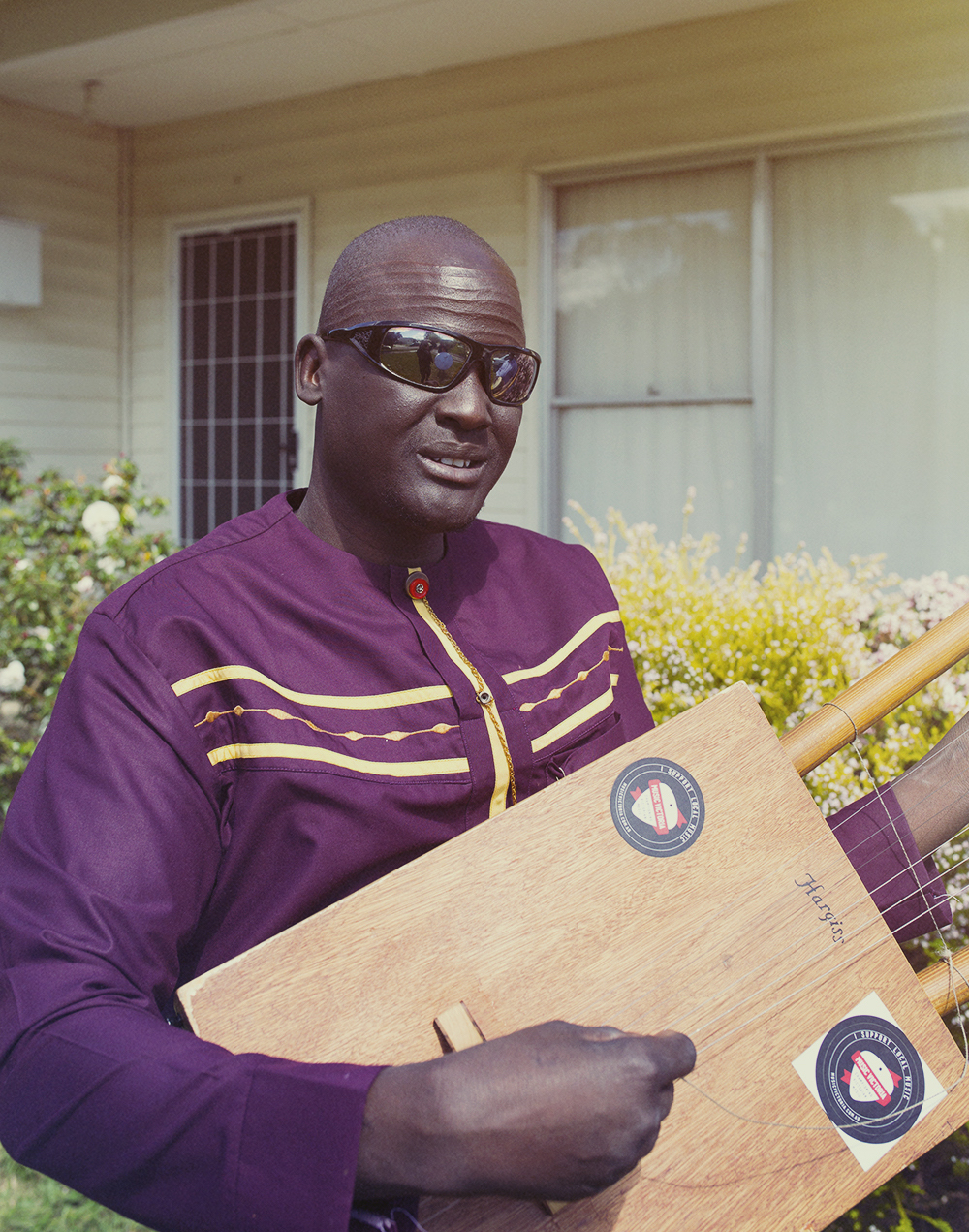 Gordon Koang. Photo by Luke Byrne.
At this unique event co-presented by Multicultural Arts Victoria and the City of Melbourne, local independent label Bedroom Suck Records will present the first of their Music in Exile collaborations—an ongoing series that aims to delve deep into music being made by artists from all corners of the world, right here in Melbourne. This is community music made by music communities, right here in this city we all call home. Over the course of one summer at MPavilion, Music in Exile will aim to explore just some of the stories that can be found in this multi-layered and labyrinthine city.
The first of these collaborations features Gordon Koang and 30/70. Gordon Koang is a Neur speaker and musician hailing from the Upper Nile region of what is now South Sudan. Accompanied by his cousin Paul Biel, Gordon performs a blend of traditional Neur rhythms and original compositions in English, Arabic, and his native language, Neur. Melbourne's 30/70 is a cosmic mélange of boom-bap dynamics, neo-soul harmonies and jazz-funk licks, all steeped in a deep spiritual tradition, reaching from Alice Coltrane to Kamasi Washington.
This project is supported by the City of Melbourne Arts Grants Program.
MORE MUSIC IN EXILE EVENTS
Friday 21 December, 6–10pm: Mindy Meng Wang x Sui Zhen
Saturday 19 January, 4–7pm: Caseaux O.S.L.O x Amadou Suso