Mindy Meng Wang
Mindy Meng Wang is a versatile Chinese/Australian musician, teacher and composer. Her cross-cultural life and professional experience create her unique style, which has been influenced by Chinese classical and western contemporary music. She excels in experimental and improvisation and her long-term vision is to create a deeper and reciprocal musical connection between Australia and China.
Mindy has studied a traditional instrument called the Guzheng in China with leading masters since the age of seven and started giving solo performances at the age of ten. She has been active in Australia since 2011. In 2015, Mindy collaborated with Shanghai sound artist MHP and premier dance company CHIUCOX for a sold out season of a contemporary dance show called "Do you speak Chinese" (Dance Massive 2015), which has been resident and developed in the Malthouse Melbourne, Footscray Arts Centre, Hong Kong Academy of Performing Arts and in Shanghai. In 2016, she was invited to perform with Regurgitator at NGV for the closing of the Andy Warhol and Ai Weiwei exhibition. Mindy has performed at Sydney Festival, MONA FOMA, Port Ferry Festival and AsiaTOPA.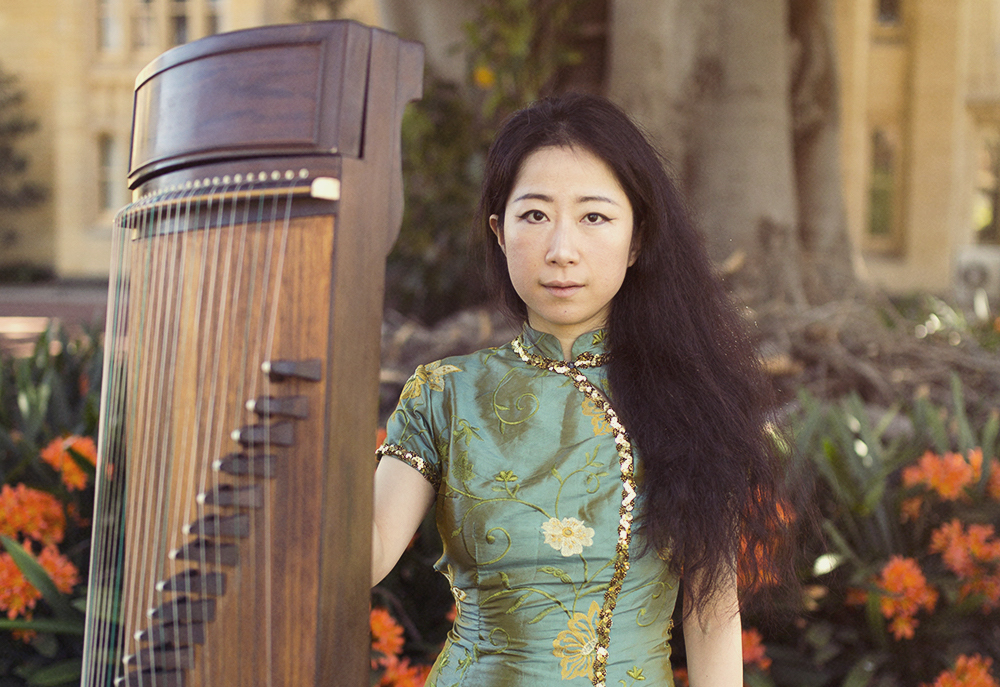 Mindy Meng Wang. Photo by Luke Byrne.