MTalks Architecture is good for you
Thu 17 Jan 2019, 7.00pm–8.30pm
Free!
2019-01-17 19:00:00
2019-01-17 20:30:00
Australia/Melbourne
Architecture is good for you
MPavilion
MPAVILION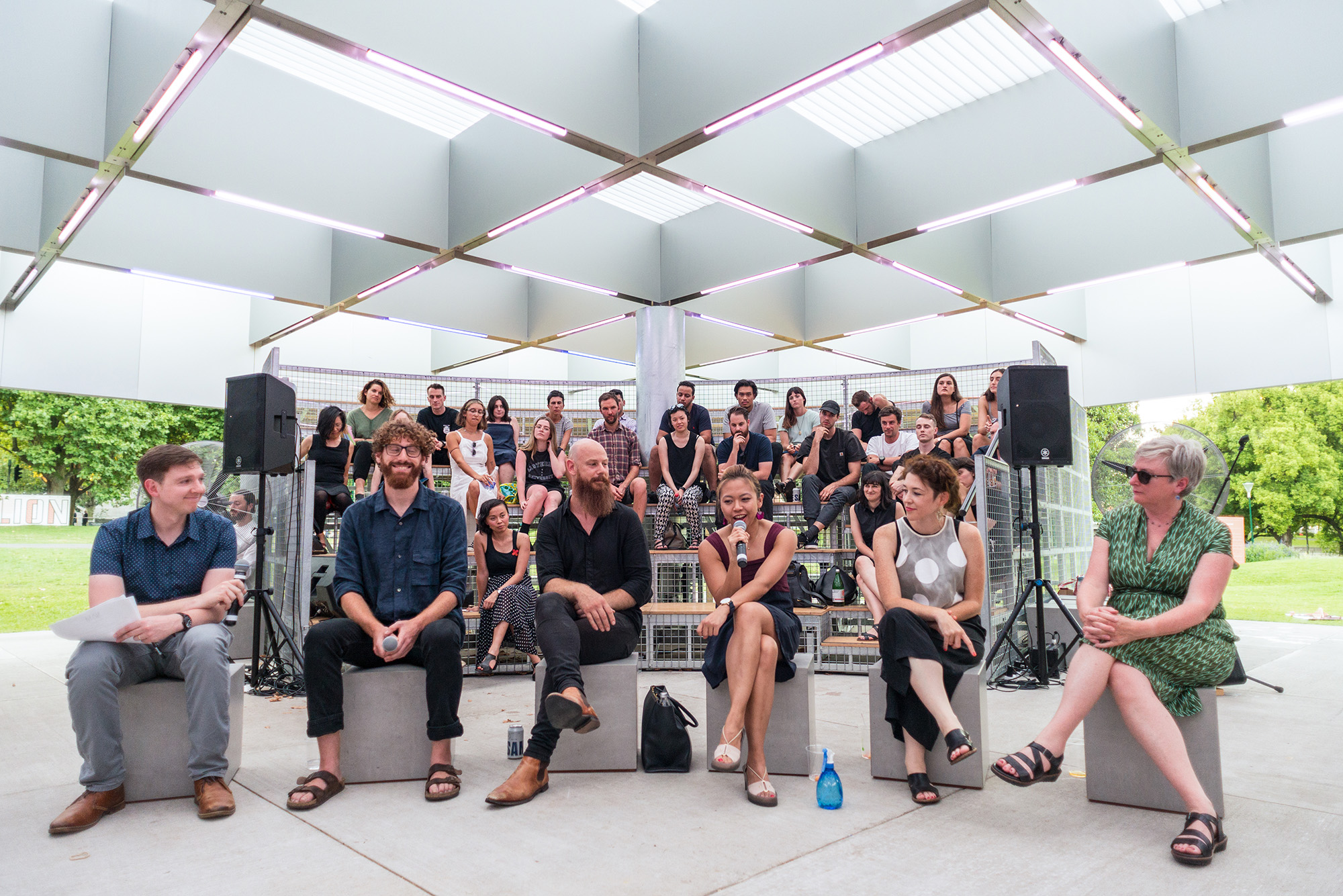 Photo by Sharon Crabb.
A movement in renovating, sustainable living and good design in Melbourne is culminating in more renovation shows on TV and is inspiring in many people the great Australian dream of one owning their own home. Yet across the general population and within much of our suburbs we can still see a reluctance to embrace the value of architecture, and therefore a gap between the practice of architecture and the public it aims to benefit.
'Architecture is good for you' discusses various modes of effective initiatives, modes of communication and the importance of education in order to build awareness in the general public about the valuable contributions that good architecture can provide. How can the architecture profession communicate its value more effectively and ultimately bring the value of good design to the masses and not only to those who can afford it? A panel of professionals will set the tone for an interactive and enlightening discussion.