New Architects Melbourne
New Architects Melbourne (NAM), is a volunteer-based initiative which seeks to foster and encourage up-and-coming architectural and design studios. Since 2011, NAM has provided a platform for professionals to present their story, vision and sensibilities in an informal environment in front of peers and enthusiasts alike. It provides exposure to a vibrant aspect of the local industry as well as building connections and networks between a diverse range of disciplines such as architects, graphic designers, industrial designers, landscape architects, urban designers, engineers, photographers, architectural publishers and journalists. Since its inception, NAM has curated over twenty-five events, presented over eighty studios with a strong contingent of attendees of between seventy and 200 people consistently. These gatherings are held three to four times a year in various locations around Melbourne.
NAM is active in participating in Melbourne-wide cultural initiatives, having hosted gatherings such as a panel discussion at MPavilion 2017 titled The multi-vocational architect, and was also part of NGV's Melbourne Design Week program in March 2018. NAM's mission is to raise the confidence, competence, skill and profile of architects that all have talent and heart to make valuable contributions to our built environment and the local community.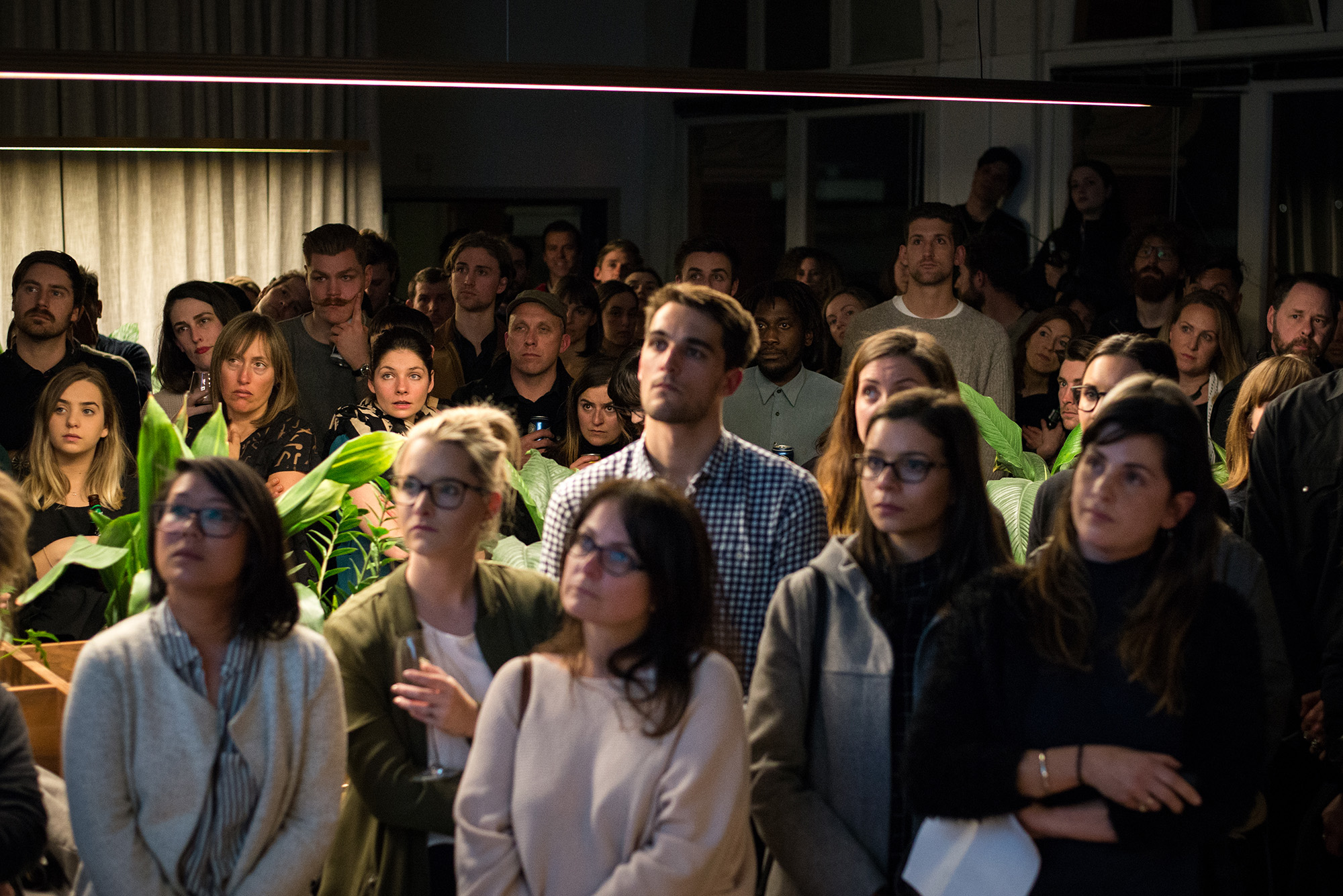 Photo by Sharon Crabb.