Isabella Bower
Isabella Bower is a PhD candidate at Deakin University supported by the School of Architecture and Built Environment and the School of Psychology. Her research investigates the relationship between the design of the built environment and emotion. This involves creating and testing an evaluative framework for measuring correlates of neurophysiological response to design components of interior environments. Most recently she was awarded the inaugural John Paul Eberhard Fellowship by the Academy of Neuroscience for Architecture in San Diego, United States.
Whilst undertaking her PhD, Isabella works as a researcher in the Faculty of Architecture, Building and Planning, The University of Melbourne and assists teaching Human Environments Relations, a postgraduate subject exploring environmental psychology in educational and health spaces. Isabella has also worked with the Office of the Victorian Government Architect in the Department of Premier and Cabinet, State of Victoria, sits on the Victorian Chapter committee of Learning Environments Australasia and volunteers as a Family Support Officer with The Royal Children's Hospital, Melbourne. She holds a B.Design(Arch), M.Arch and has undertaken PhD coursework with The Florey Institute of Neuroscience and Mental Health.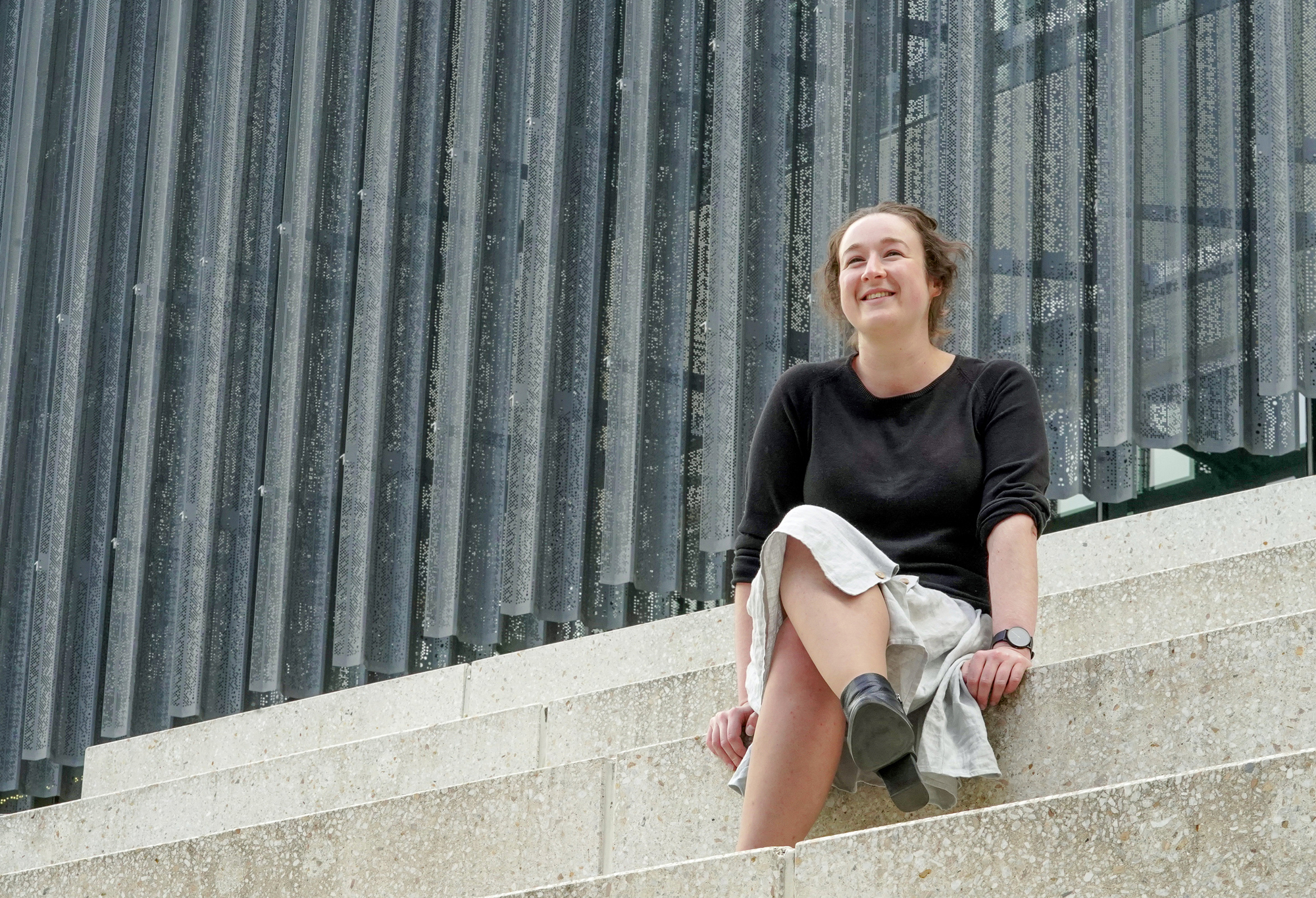 Isabella Bower. Photo by James Rafferty.