Carme Pinós
Carme Pinós established Estudio Carme Pinós in 1991 following international recognition for her work with the late Enric Miralles Playing a significant role in the rise of contemporary Spanish architecture, Carme works from her hometown of Barcelona, increasingly expanding her portfolio throughout Europe, Asia and the Americas. She is renowned for designing architecture that exhibits a deep commitment to the specifics of a given project site, its local and regional identity, and to the experience of the individual visitor or inhabitant. Her work spans everything from large urban developments, to social housing, public works and furniture design, and represents a deeply humanist approach to architecture and to city making.
Significant works from Estudio Carme Pinós include Caixaforum Cultural and Exhibition Centre in Zaragoza (Spain), the Cube Office Towers I and II in Guadalajara (Mexico), the Crematorium in the Igualada Cemetery (Spain) and the Department Building of the Vienna University of Economics and Business (Austria). Carme is the recipient of the 2016 Berkely-Rupp Architecture Professorship and Prize awarded by the University of California, Berkeley CED for contribution to advancing gender equity in the field of architecture.
Carme Pinós is our esteemed designer of MPavilion 2018.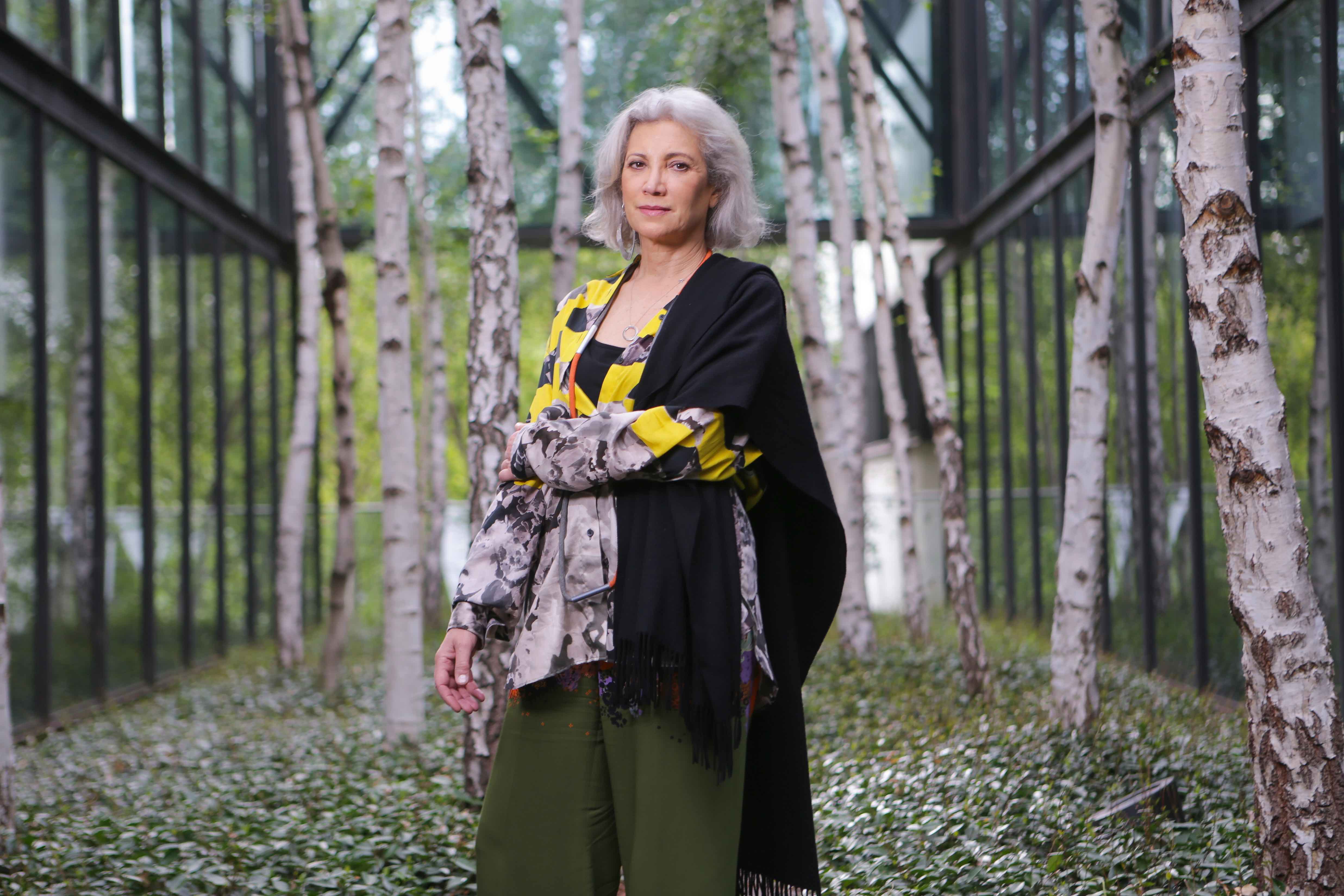 Carme Pinós. Photo by Wayne Taylor.