MTalks Virginia Trioli in conversation with Carme Pinós and Naomi Milgrom AO
Thu 11 Oct 2018, 6.15pm–7.15pm
Free!
2018-10-11 18:15:00
2018-10-11 19:15:00
Australia/Melbourne
Virginia Trioli in conversation with Carme Pinós and Naomi Milgrom AO
MPavilion
MPAVILION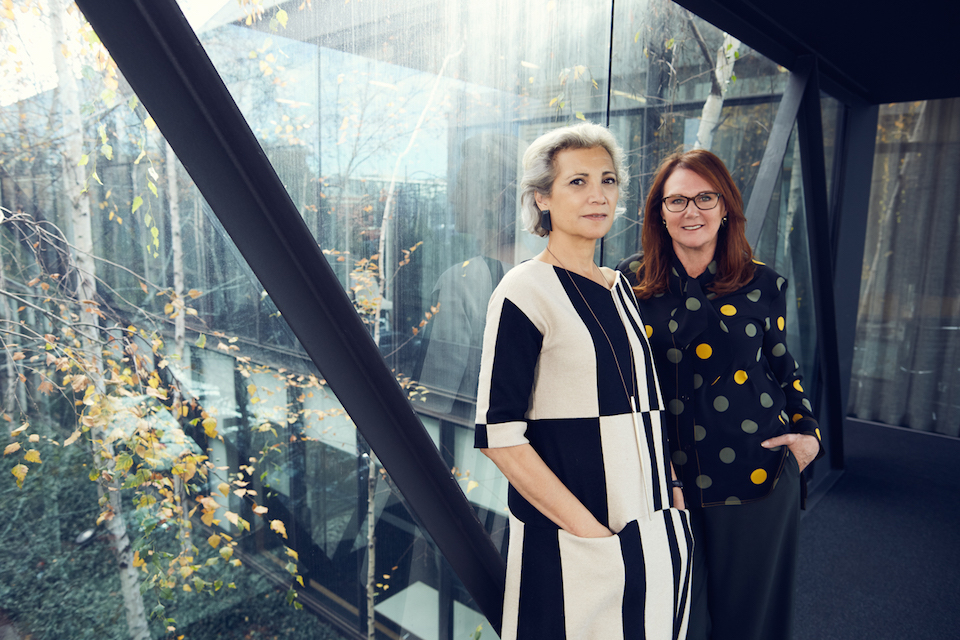 Carme Pinós and Naomi Milgrom AO. Photo by Justin Ridler.
This event is now complete. If you want to revisit the talk, visit our Library, or subscribe to the MPavilion podcast via iTunes, Pocketcasts, Stitcher, Spotify, or wherever else you get your podcasts. 
Join MPavilion 2018 designer Carme Pinós, Naomi Milgrom AO—founder of the Naomi Milgrom Foundation, which commissions each year's MPavilion—and journalist and author Virginia Trioli for an engaging conversation about urban design, leadership and the creative journey of this year's stunning MPavilion.
Carme Pinós is a major influence on global architecture through her sharp and poetic designs and humanistic design philosophy, leading urgent conversations about public architecture, social housing and urban refurbishment.
Based in Barcelona, Carme established Estudio Carme Pinós in 1991 following early international recognition for her work with the late Enric Miralles. Distinctive projects such as the CaixaForum Cultural and Exhibition Centre in Zaragoza (Spain), the Cube Office Towers I and II in Guadalajara (Mexico) and the Department Building of the Vienna University of Economics and Business (Austria) have foregrounded Carme's interests in human connection, folded materials and experiential design.
Presented by ANZ.