MTalks Parlour in conversation: Carme Pinós and Kerstin Thompson
Wed 10 Oct 2018, 6.15pm–8.15pm
Free!
2018-10-10 18:15:00
2018-10-10 20:15:00
Australia/Melbourne
Parlour in conversation: Carme Pinós and Kerstin Thompson
MPavilion
MPAVILION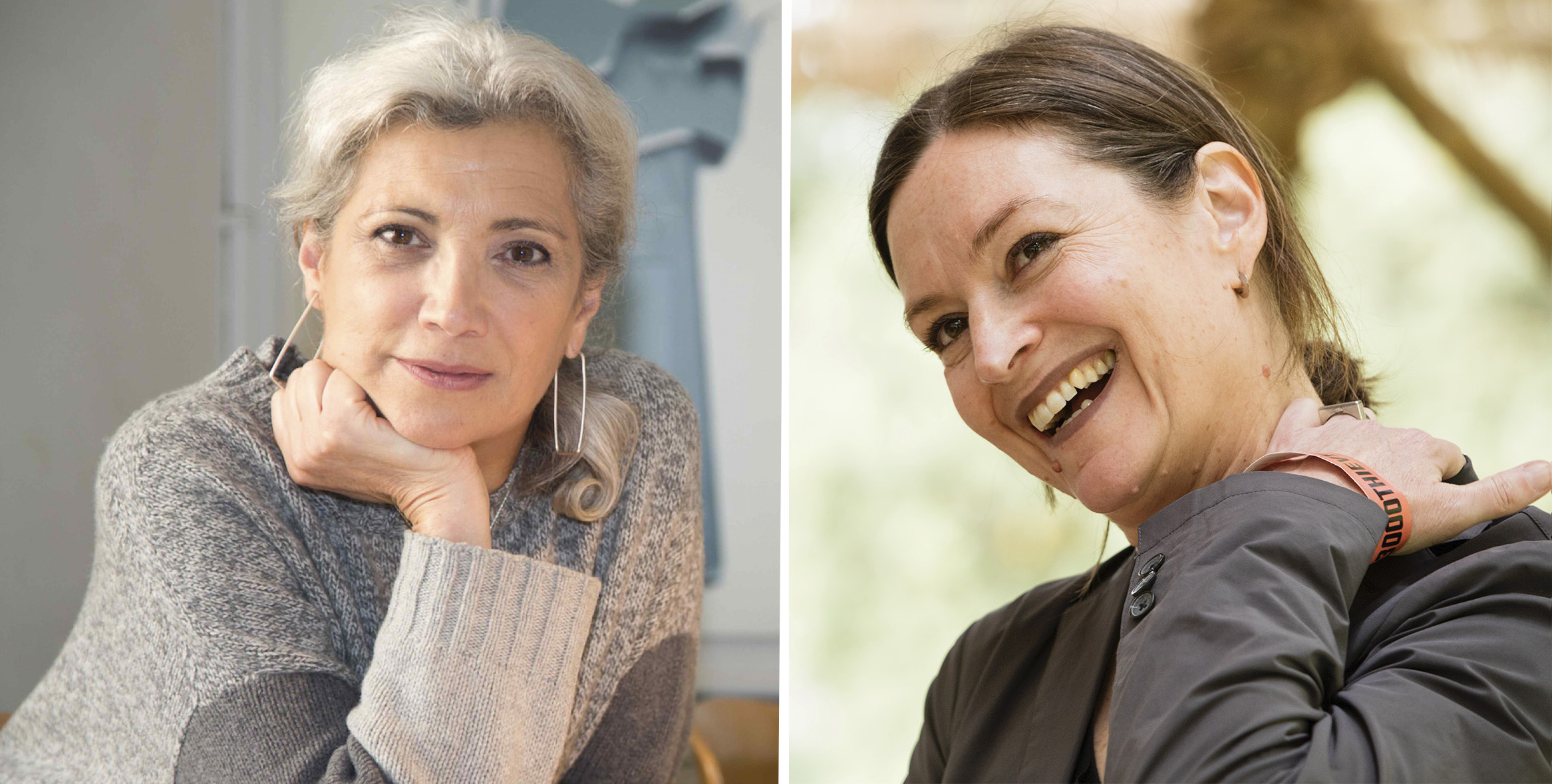 Carme Pinós (photo by Miquel Tres) and Kerstin Thompson (photo by Dianna Snape).
This event is now complete. If you want to revisit the talk, visit our Library, or subscribe to the MPavilion podcast via iTunes, Stitcher, Spotify, or wherever else you get your podcasts. 
Join us at this MPavilion opening week event as Parlour—an organisation and community of women and non-binary architects advocating for gender equity and increased representation in the field—hosts an informal discussion between MPavilion 2018 architect Carme Pinós of Barcelona's Estudio Carme Pinós and Melbourne architect Kerstin Thompson. The conversation will traverse modes and models of practice, connections between practice and the academy, and the impacts of architecture and urban design on equity in the public realm.
Carme has been widely recognised for her contribution to advancing gender equity in architecture, receiving the 2016 Berkeley-Rupp Architecture Professorship and Prize awarded by the University of California, Berkeley CED. Carme's CED residence in 2018 investigates a new architectural intervention in Burkina Faso, developing ways to implement research led by architect Albert Faus into the potential for low-cost, sustainable thermal insulation derived from peanuts grown in the region almost exclusively by women.
Kerstin Thompson is principal of Kerstin Thompson Architects (KTA), Professor of Design in Architecture at VUW (NZ) and Adjunct Professor at RMIT and Monash Universities. In recognition for the work of her practice, contribution to the profession and its education Kerstin was elevated to Life Fellow by the Australian Institute of Architects in 2017. KTA's practice focuses on architecture as a civic endeavor, with an emphasis on the user experience and enjoyment of place.