MMusic Multicultural Arts Victoria presents 'State of Culture #1'
Sat 3 Nov 2018, 5.00pm–9.00pm
Free!
2018-11-03 17:00:00
2018-11-03 21:00:00
Australia/Melbourne
Multicultural Arts Victoria presents 'State of Culture #1'
MPavilion
MPAVILION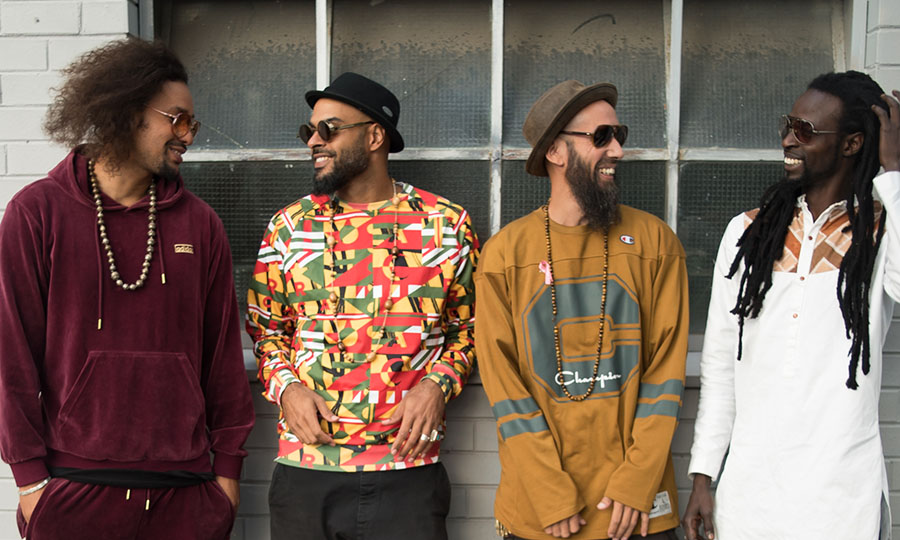 Cool Out Sun. Photo by Tania Bahr-Vollrath.
Victoria's contemporary multicultural soul will come alive in this dynamic music showcase profiling some of our newest emerging talent alongside leading figures from Melbourne's music scene. All the artists presented in this one-off show have participated in MAV's State of Culture music program with mentoring, new collaborations, recording, creative development and more. Hailing fom First Nations to our newest arrivals, from metro Melbourne to the regional town of Shepparton, these extraordinary artists proudly represent the diversity of Victoria's contemporary music scene and are forging a new Australian sound and cultural narrative.
State of Culture #1 will feature: Cool Out Sun's Afro percussive, hip-hop-infused music designed for deep listening, emotive escape and dance floor fiasco; Adrian Eagle, one of Melbourne's hottest up-and-coming talents vocalising over reggae, soul, hip-hop and acoustic flavoured beats; DRMINGNOW's experimental beats driven, genre-pushing sounds fusing Indigenous singing, live instrumentation, hip hop and, paradigm challenging decolonising poetry; hailing from Shepparton, young African Australian and Yorta Yorta hip-hop artists Bricky B, Vince The Kid and Pro E; the sweet soul sounds and smooth harmonies of Samoan trio Sene Smalley, Sefa Stewart and Silao Stanzlauz; and emerging young Iranian artists Milad Norouzi and Benfugee.