MMusic Aftermath: A dawn happening
Sun 11 Nov 2018, 6.04am–11.11am
Free!
2018-11-11 06:04:00
2018-11-11 11:11:00
Australia/Melbourne
Aftermath: A dawn happening
MPavilion
MPAVILION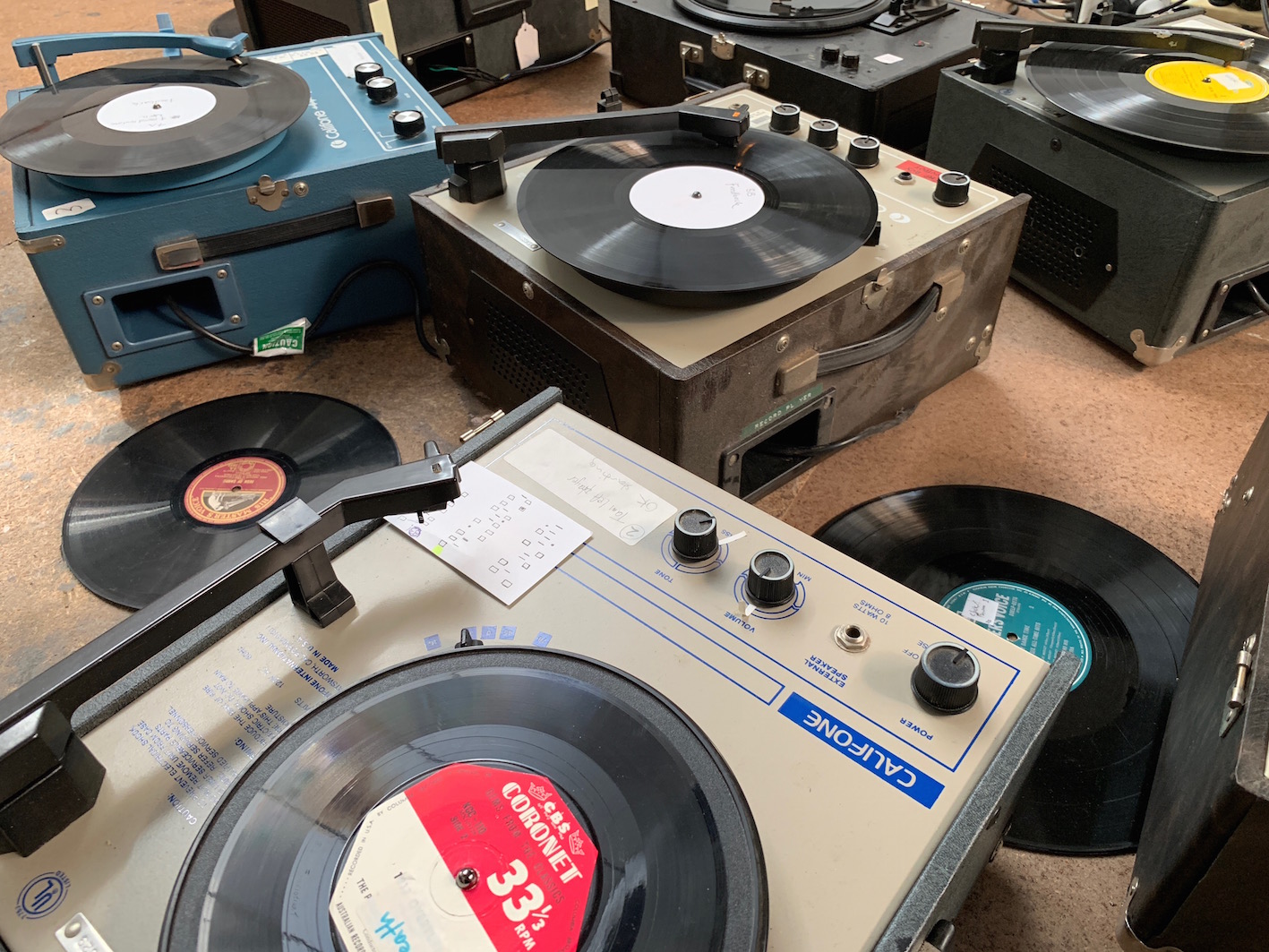 Photo courtesy of Australian Art Orchestra.
Over five hours, emerging out of dawn on the centenary of Armistace Day, Aftermath creates a slowly shifting sonic landscape that offers a space for reflection on the true nature of war, loss and conflict. Aftermath will employ an orchestra of 'remembering machines': old turntables, Revox reel-to-reel players, and tape players that will sound and fragment archival recordings and texts, alongside live performance by co-curators Peter Knight (trumpet), Aviva Endean (clarinets) and collaborators Tilman Robinson (electronics) and Georgie Darvidis (voice).
On the centenary of Armistice Day, we reflect not only on the aftermath of the First World War but also on the cost and consequences of all conflicts. While war has massive political, geographical and social consequences, it also alters the lives of almost everyone it touches, from those who served to loved ones left behind, its ripples can continue to affect people for generations. Aftermath creates a space to contemplate the true nature of war, loss, and conflict, and the nature of collective memory.
You, the audience, are invited to contribute to the event by folding white paper poppies as a symbol of peace and remembrance, and to pen your words in the petals of the poppies as an offering to the evolving soundscape.
Aftermath will conclude with the traditional Armistice Day minute's silence at 11am followed by a smoking ceremony led by representatives of the Boon Wurrung Foundation. You're welcome to remain for as long or as short time as you wish, and to come and go as you please.
Co-curated by:
Aviva Endean: clarinets, turntables
Peter Knight: trumpet, tape loops, turntables
Together with:
Tilman Robinson: electronics, turntables
Georgie Darvidis: voice, turntables
Jem Savage System: design, production
Members of the Boon Wurrung Foundation: smoking ceremony
Aftermath is created in collaboration with Monash University Museum of Art's performance program Sound Spaces, along with Monash University Faculty of Arts, which commissioned the text from which this work has taken inspiration, World War One: A History in 100 Stories by Bruce Scates, Rebecca Wheatley, and Laura James. This work draws from some of the research and materials developed in the making of performance work Endings by Tamara Saulwick, Peter Knight and collaborators.
The development and presentation of Aftermath was supported by the Anzac Centenary Arts and Culture Fund, the Australia Council for the Arts, Creative Victoria, City of Melbourne and Monash University Museum of Art | MUMA.