News: Carme Pinós reflects on MPavilion as we extend our program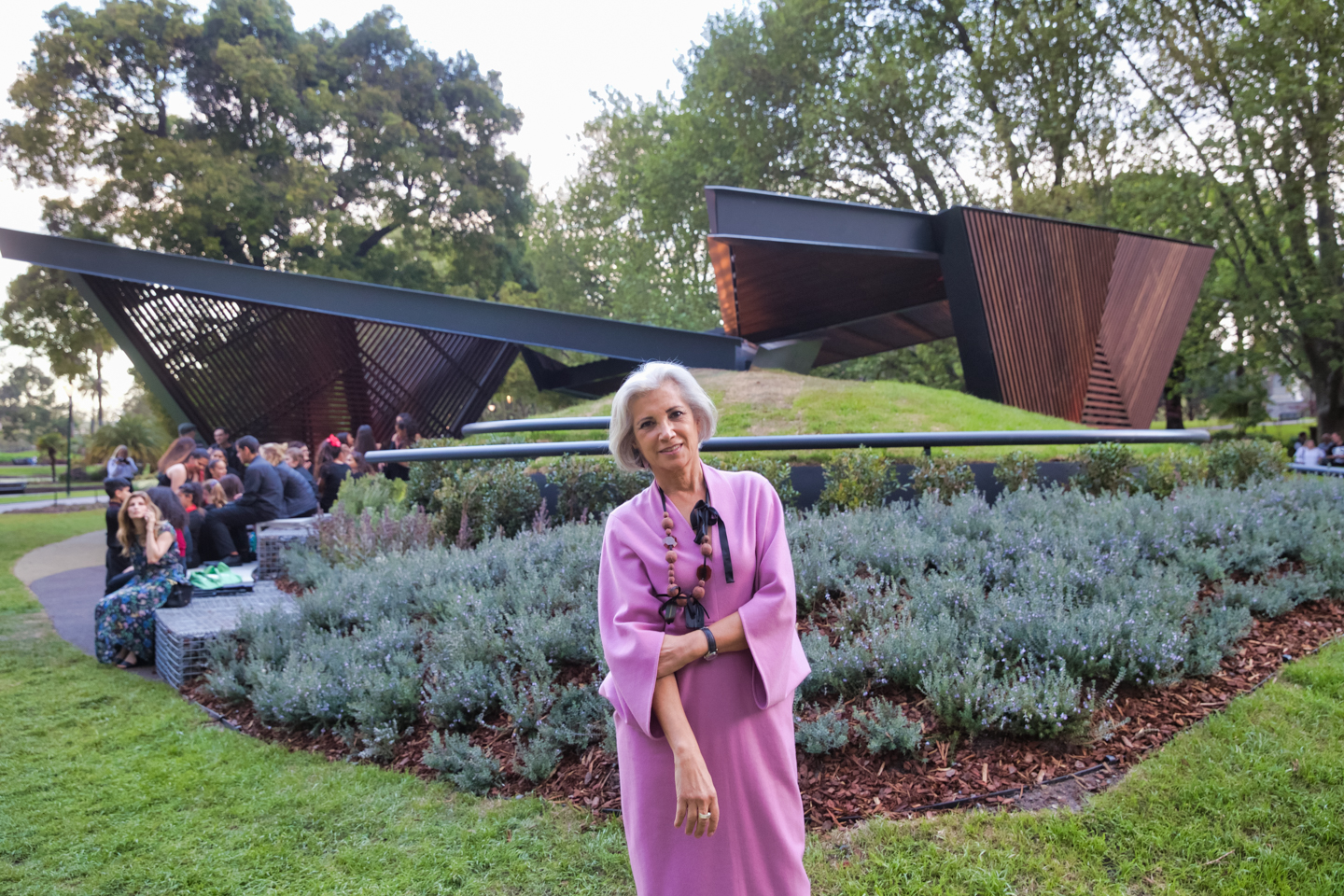 Carme Pinós of Estudio Carme Pinós at the opening of MPavilion 2018. Photo by Timothy Burgess.
Exciting news! We've extended our season of free events until Sunday 17 February, supported by our principal partner ANZ. With more talks, workshops, performances, installations and kid-friendly experiences to be soaked up this summer, the MPavilion 2018/19 season is our biggest yet, welcoming over 500 international and Australian guests, and more than 120,000 visitors to the Queen Victoria Gardens so far.
Naomi Milgrom AO, founder of the Naomi Milgrom Foundation, which commissions each year's MPavilion, said, "It was an incredibly easy decision to extend the 2018/19 program, making it our biggest season to date. We couldn't be happier that more and more people from a range of sectors and cultural backgrounds want to share and enjoy MPavilion. It further proves to us that MPavilion serves a community need as a place to come together and share ideas in the heart of the city."
As the end of a successful season comes into view, our esteemed architect Carme Pinós of Estudio Carme Pinós has reflected on her majestic design and its position within the heart of Melbourne. In a video by Radar Kane, Carme and Leanne Zilka of ZILKA Studio, which worked with Estudio Carme Pinós to realise MPavilion 2018, talk about the intentions behind the internationally celebrated design and how it responds to its urban environment. Watch the video below.
The final month of our program doesn't disappoint, with international guests Hyphen-Labs and Chris Sanderson of The Future Laboratory joining us for keynote presentations and workshops, as well as a talk and workshop for First Nations writers with our inaugural MPavilion Writer in Residence, Maddee Clark. See what's coming up on our program page.
MPavilion is an initiative of the Naomi Milgrom Foundation in partnership with City of Melbourne, State Government of Victoria through Creative Victoria, and ANZ. Join us in the Queen Victoria Gardens, Southbank Arts Precinct, until Sunday 17 February 2019.