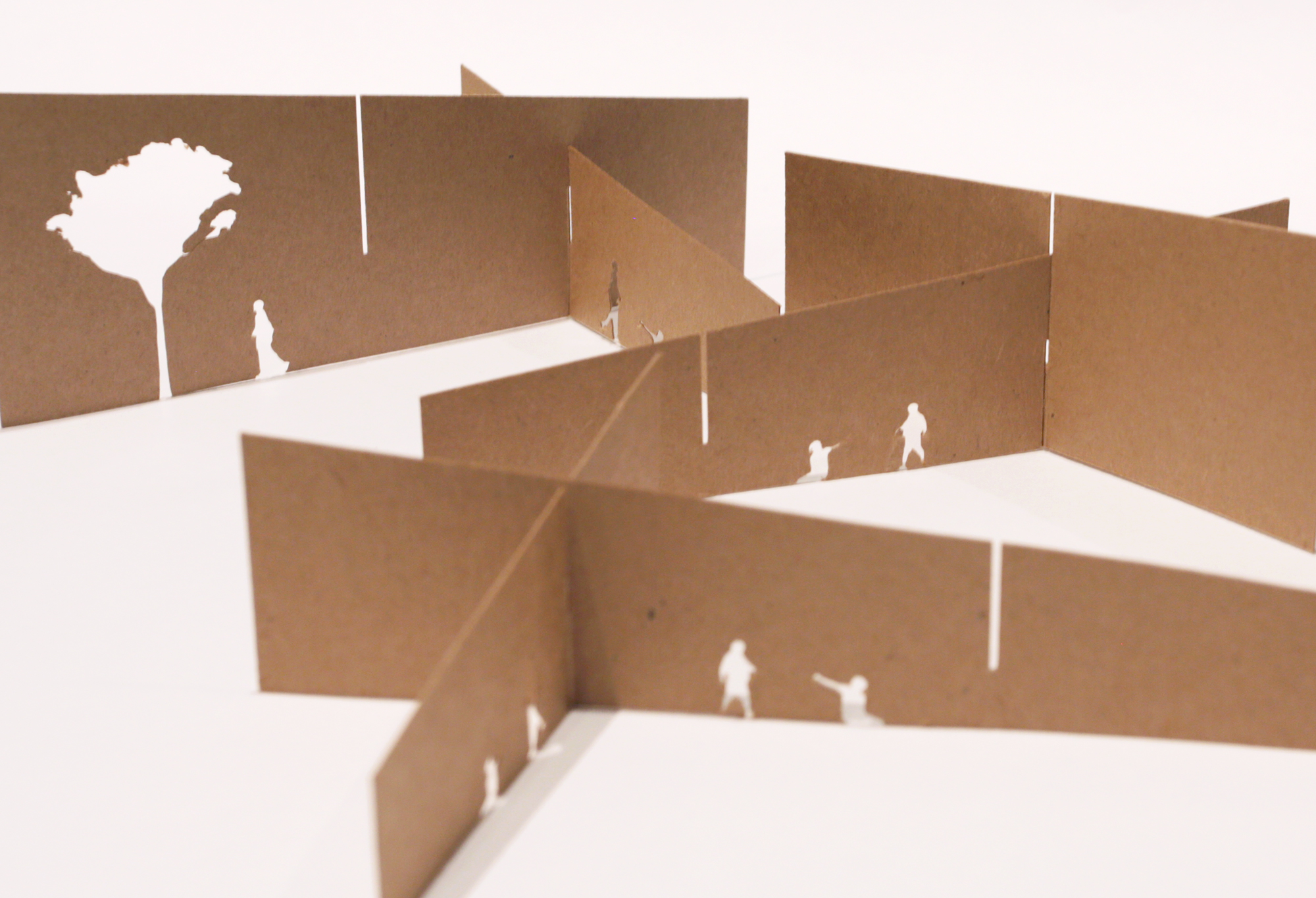 Photo by Vicky Featherston Tu.
Imagine a new pedestrian-only precinct has been created within the Melbourne CBD. What kind of public spaces and structures could exist in this new area that would encourage social good?
Created by designer Vicky Featherston Tu, Rambla de Melbourne is an open drop-in workshop where you can create your own urban architectural scale model for this hypothetical scenario. Using pre-cut card inspired by the work of MPavilion 2018 architect Carme Pinós, the form of the models will explore folded materials, intersections and origami, and will feature elements that demonstrate social interactions and urban liveability. The scale models will be added to a collective installation to form an imagined pedestrian cityscape.
Both Melbourne and Carme's home city of Barcelona have a history of experimenting with pedestrian zones, and both continue to explore ideas about how to make their city people-friendly. As an open civic space with a free program of events, MPavilion is also interested in engaging the whole community in accessible events in the heart of the city. So, what would your pedestrian precinct look like?