MProjects Esther Stewart installation: 'Fold, Play'
Thu 27 Dec – Sun 6 Jan 2019
Free!
2018-12-27 00:00
2019-01-06 00:00
Australia/Melbourne
Esther Stewart installation: 'Fold, Play'
MPavilion
MPAVILION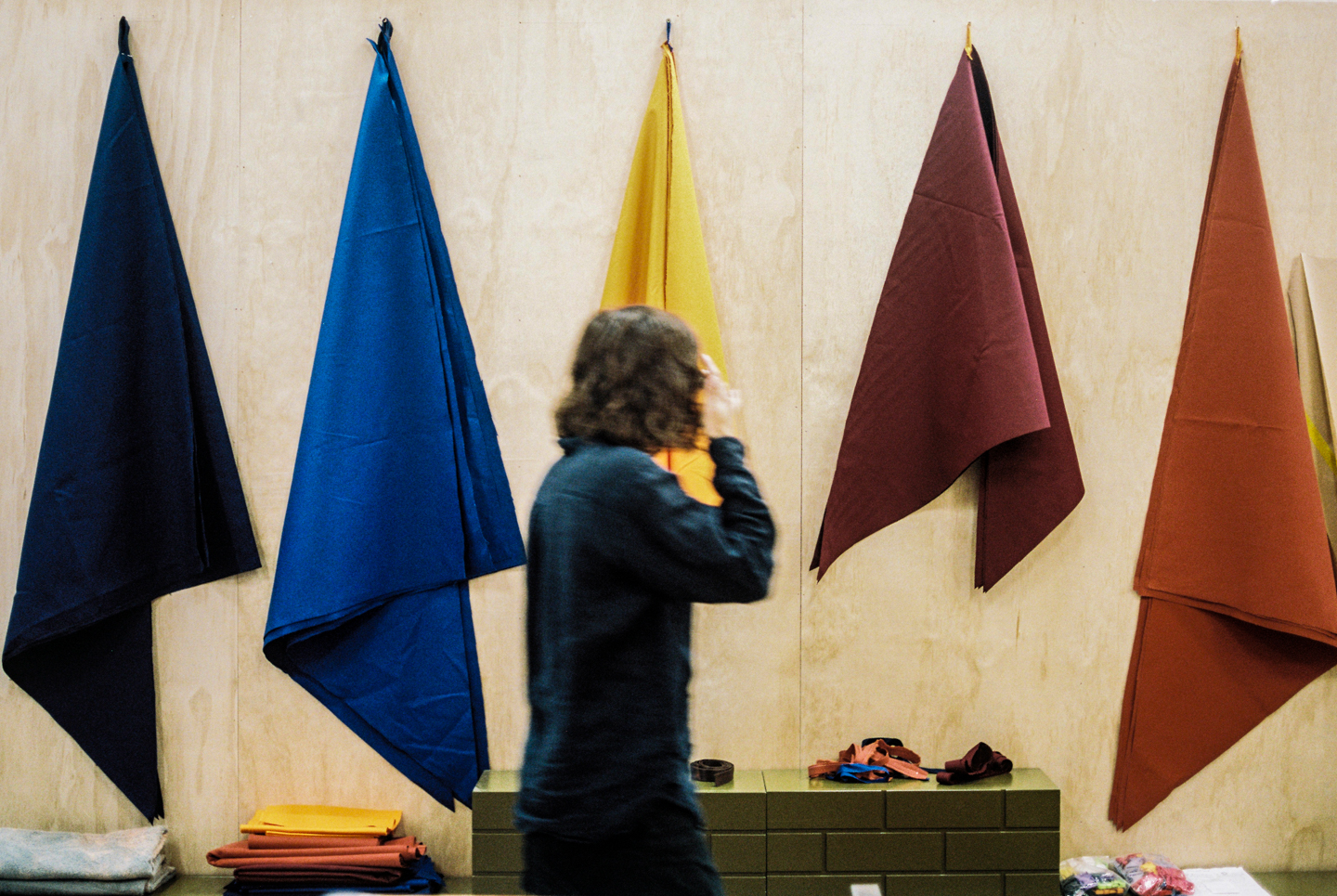 Esther Stewart creating 'Fold, Play' in her studio. Photo by Alan Weedon.
Experience this colourful interactive installation by award-winning Melbourne artist and MPavilion 2018 artist in residence Esther Stewart. Esther creates paintings and installations that examine the endless possibilities offered by the visual language of architecture, design and geometry. In her hands, the axioms of Euclidian geometry result in new and utopian interiors that are both impenetrable and inviting. Esther's practice makes use of paintings, carpets, flags, screens and sculptures in her construction of architectural experience, establishing a space between form and function, art and design.