Esther Stewart
Esther Stewart creates paintings and installations that examine the endless possibilities offered by the visual language of architecture, design and geometry. In her hands, the axioms of Euclidian geometry result in new and utopian interiors that are both impenetrable and inviting. Esther's practice makes use of paintings, carpets, flags, screens and sculptures in her construction of architectural experience, establishing a space between form and function, art and design.
In 2015, Italian designer Valentino engaged Esther to collaborate on the translation of her paintings into the Autumn/Winter 2015-2016 menswear collection. This very successful collaboration illustrates Esther's ability to push boundaries and play sophisticated games with the elastic relationship between art and design. In 2016, Esther was commissioned to produce a new wall painting at Bendigo Hospital, which made use of her hard-edged painting compositions to recontextualise the interior architecture of the building. Esther subsequently completed another ambitious wall mural as part of a major residential redevelopment in Sydney in 2017.
Esther completed a Bachelor with First Class Honours at the Victorian College of the Arts, Melbourne in 2010, where she now lectures in the School of Sculpture and Spatial Practice. She is represented by Sarah Cottier Gallery, Sydney and exhibited new work in a solo presentation with them at Melbourne Art Fair 2018. Her work has been exhibited nationally and internationally at galleries and art fairs, including at the Heide Museum of Modern Art, Melbourne and the Australian Centre for Contemporary Art (ACCA). In 2016, Stewart was the winner of the Sir John Sulman Prize at the Art Gallery of NSW, Sydney.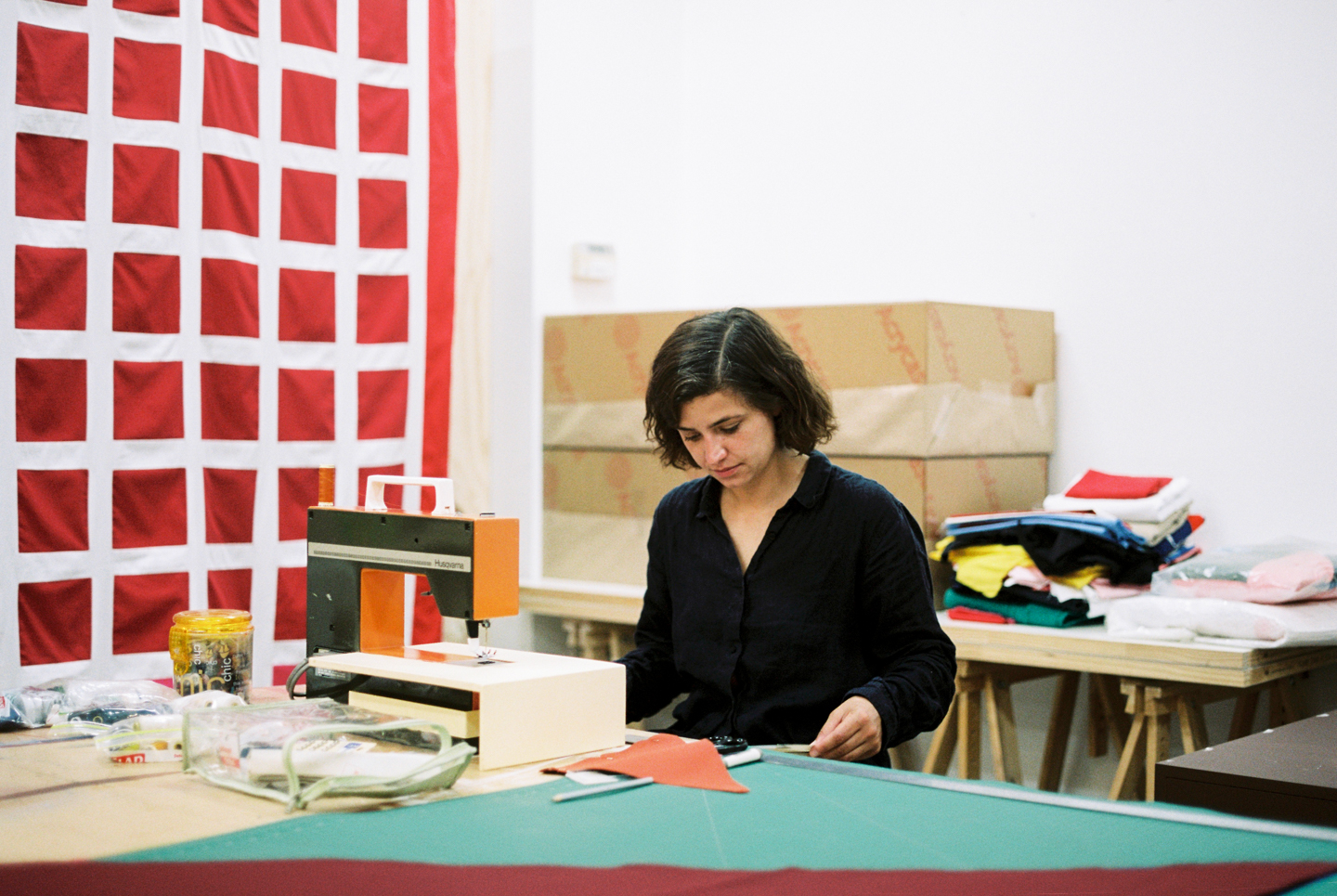 Esther Stewart. Photo by Alan Weedon.