MKids Design your own pavilion with OoPLA
Sun 25 Nov 2018, 10.00am–1.00pm
Free!
2018-11-25 10:00:00
2018-11-25 13:00:00
Australia/Melbourne
Design your own pavilion with OoPLA
MPavilion
MPAVILION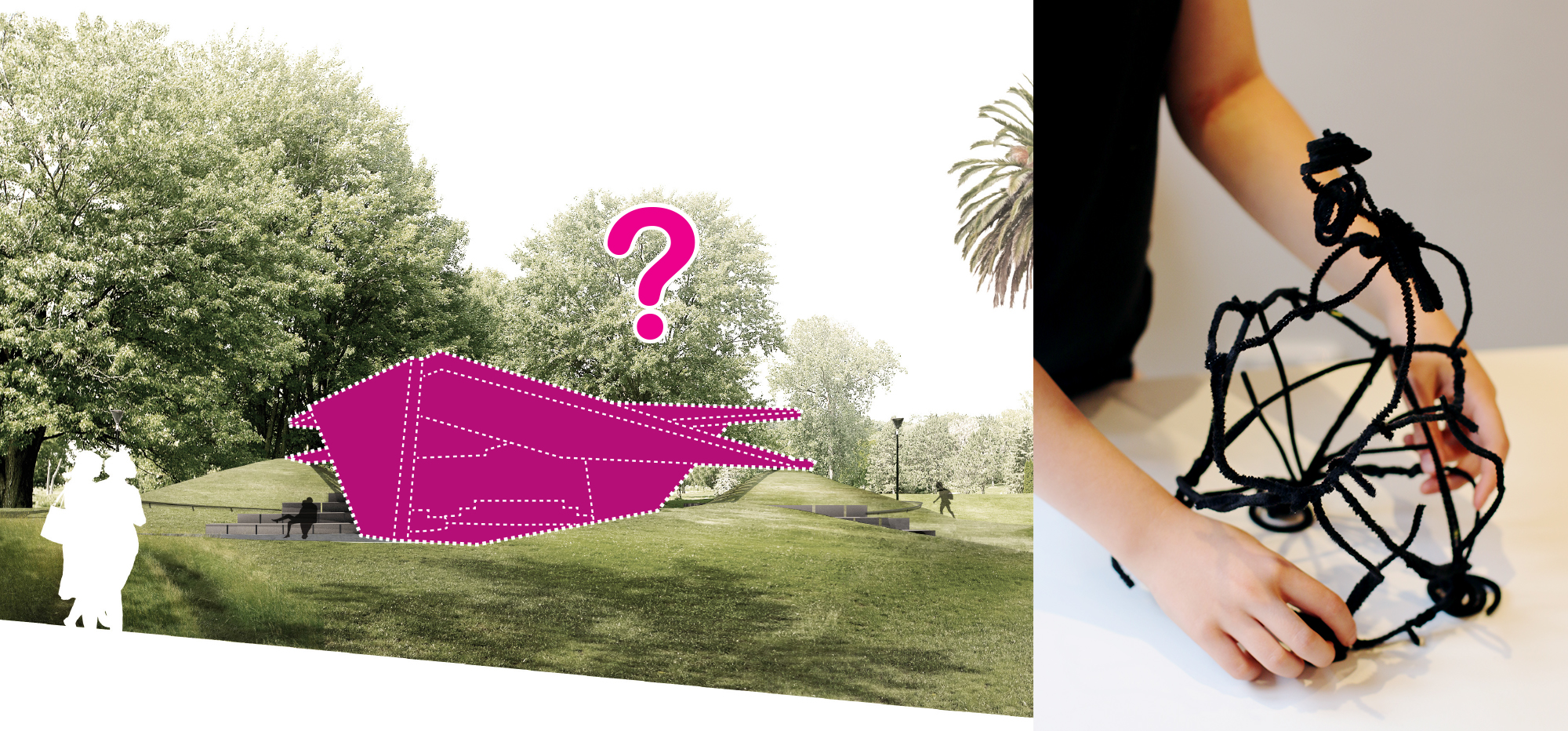 Image courtesy of OoPLA/Tania Davidge.
Create your own MPavilion in this fun daytime workshop for kids and kids at heart! Led by Tania Davidge and Christine Phillips of OoPLA, the workshop looks at what a pavilion is and what it takes to design one.
Tania and Christine will supply you with a variety of materials such as pipe cleaners, straws, paper and plasticine, and guide you along the creative journey of designing a pavilion model of your own. Once you have finished creating your three-dimensional vision for the parklands, OoPLA will help you visualise what your own design would look like if it were actually built by editing it into site photographs and emailing you the results.