OoPLA
Tania Davidge and Christine Phillips collaborate as OoPLA. Although founded by architects, OoPLA is not a practice about buildings but rather a practice interested in a broader understanding of architecture. Through the creation of discussion forums, workshops, public art projects, exhibitions and architectural events, OoPLA aims to draw attention to the spaces we use every day and how these spaces impact our lives.
Tania and Christine are architects, writers, artists and educators. As architects, Christine and Tania are interested in the potential that our urban environments hold and in using this potential to engage people in conversations about their communities and surroundings. In 2018 OoPLA was exhibited as part of the RMIT Design Hub exhibition Workaround: Women Design Action. OoPLA have previously exhibited at the 2012 Venice Architecture Biennale as part of the Australian exhibition, Formations: New Practices in Australian Architecture. Christine was one of the primary exhibitors, at the Formations exhibition, as a presenter for the RRR radio show The Architects.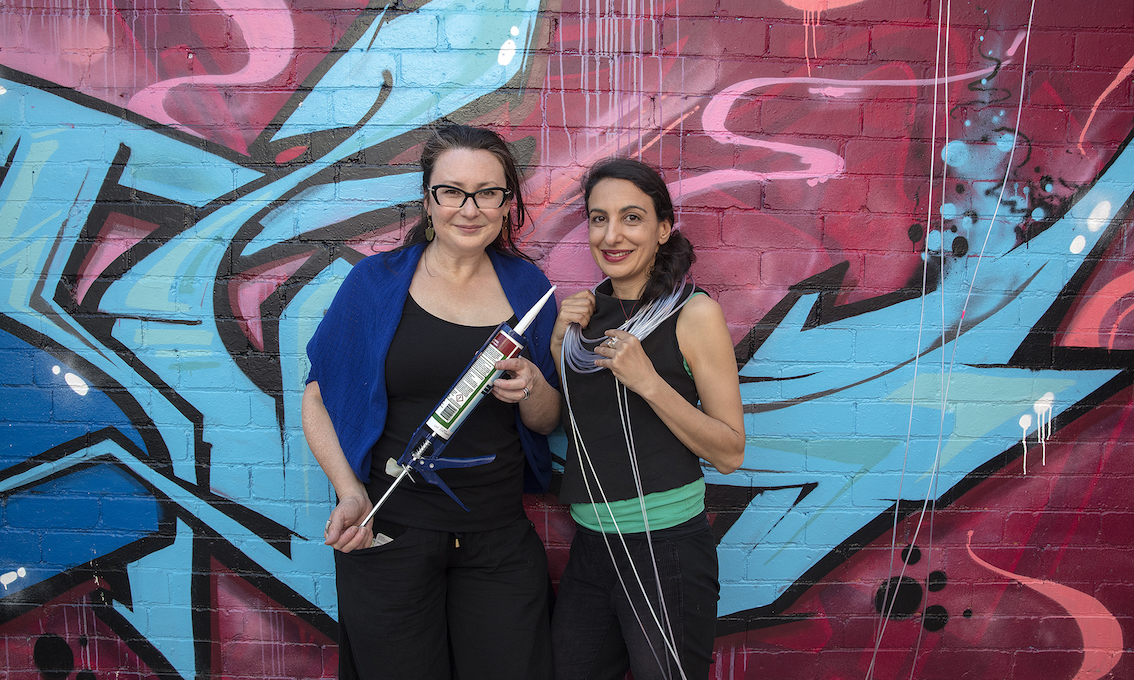 OoPLA. Photo by John Gollings.