MMeets Christopher Boots Halloween Ball 2018
Sat 27 Oct 2018, 6.00pm–10.00pm
Free!
2018-10-27 18:00:00
2018-10-27 22:00:00
Australia/Melbourne
Christopher Boots Halloween Ball 2018
MPavilion
MPAVILION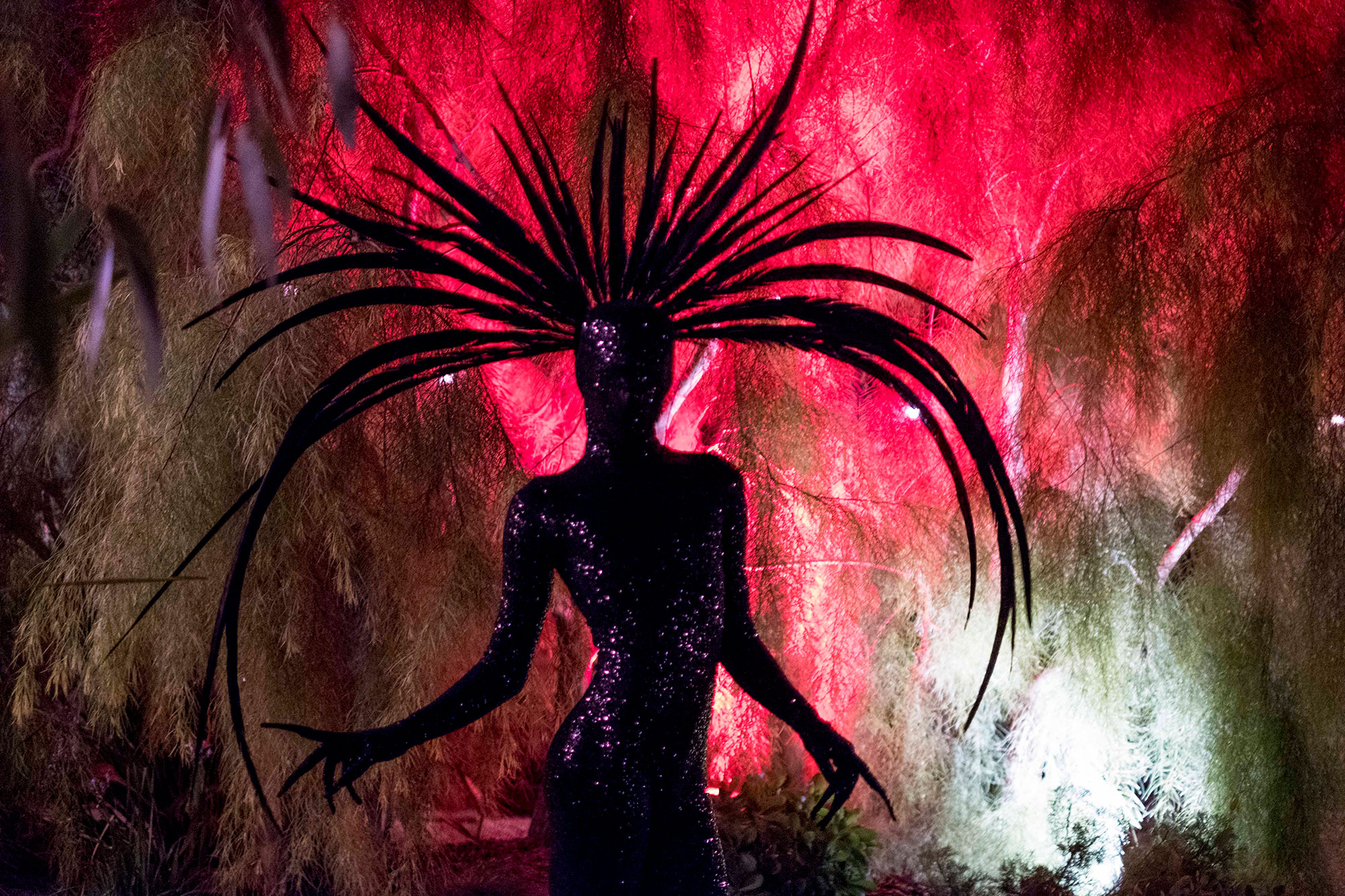 Photo by Suzanne Phoenix.
Celebrate Halloween with an immersive all-ages party that will scintillate your senses—it's the Christopher Boots Halloween Ball ​Episode VII! Live performers and DJs will set the mood for all children of the night, with drinks and eats available from our Kiosk. Costumes are, of course, encouraged.
This year's theme is 'Bioluminescence', which is the production and emission of light by a living organism: glow worms and deep-sea fish come to mind. Researchers have found that this form of chemiluminescence produces blue-green light as a result of the oxidation of a compound called luciferin (the "light-bringer"). Be inspired and create an outfit that lights up this annually anticipated party, this year happening in the surrounds of MPavilion.
Registrations are now closed.