MMusic A+, Elizabeth and Baby Blue
Sat 12 Jan 2019, 5.30pm–8.00pm
Free!
2019-01-12 17:30:00
2019-01-12 20:00:00
Australia/Melbourne
A+, Elizabeth and Baby Blue
MPAVILION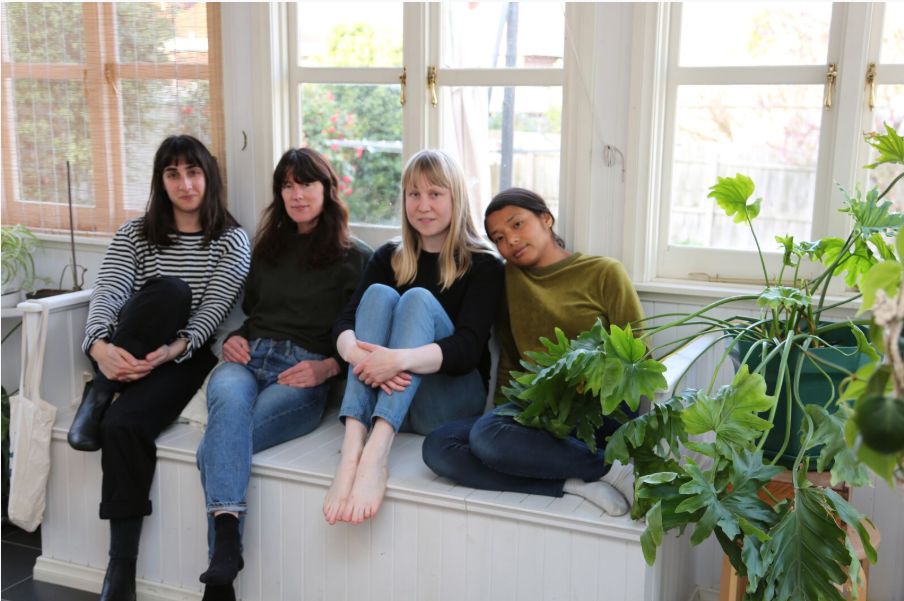 A+. Photo by Monika Fikerle.
Join us for a dreamy line-up of some of Melbourne's finest. A +, Elizabeth and Baby Blue join us for one evening only.
Having quickly become a staple of the local scene through their relentless gigging, Baby Blue, centred around Rhea Caldwell, have been turning heads with their infectious melodies and live show.
A+ are a four-piece outfit featuring members of The Ancients, School Damage and B.C. Inspired by DIY punk and shoegaze, their dynamic sound is characterised by shared vocal duties, switched instruments, and ethereal waves of guitar producing adventurous melodies that weave and wander.
Elizabeth Mitchell is best known as the lead singer and songwriter of indie-pop group Totally Mild. Elizabeth penned the critically acclaimed debut Totally Mild album Down Time using her life experiences of burgeoning sexuality, youth and mental illness. Totally Mild's latest album, Her, ups the ante with bristling pop anthems and Elizabeth's personal tales of love and loss.