Exciting news! MPavilion wins at Melbourne Awards 2018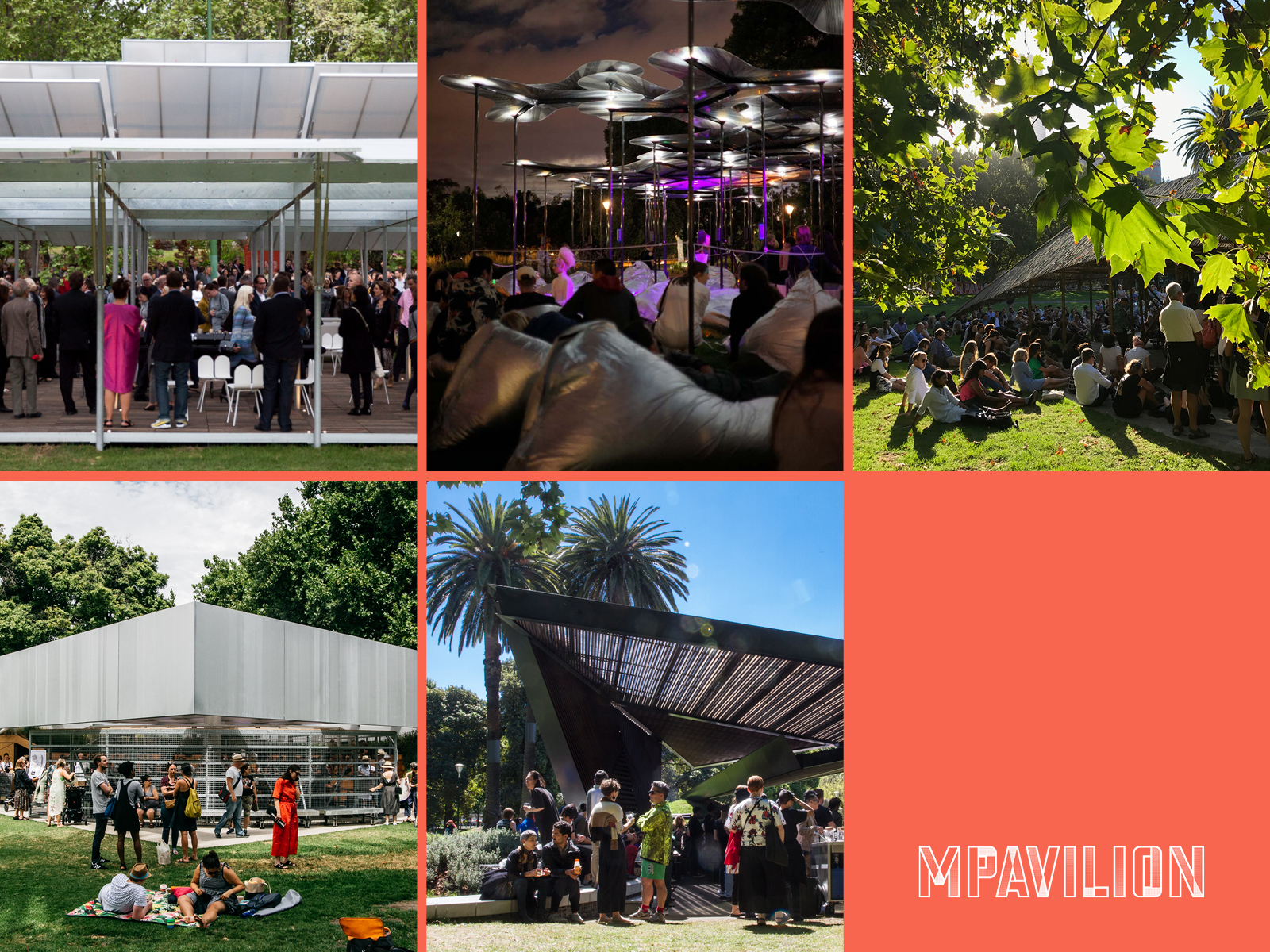 It isn't every day that we get to walk into the office with a glistening award under our arm. We're so excited to share the news that MPavilion has been recognised at the Melbourne Awards 2018, taking home the award for 2018 Contribution to Profile by a Community Organisation.
The city's highest accolade, the Melbourne Awards acknowledge the achievements of people and organisations whose passion and commitment make Melbourne one of the world's most liveable cities. At the ceremony at Melbourne Town Hall on Saturday 17 November, our executive director Sam Redston accepted the award, thanking the thousands of collaborators who have helped to shape our program seasons since 2014, making the ongoing annual MPavilion project a cultural laboratory for the whole community.
Judged by a panel of thirty-nine respected individuals from across industries and disciplines, the Contribution to Profile category celebrates "projects or activities that have built Melbourne's reputation as a centre for business, sport entertainment, knowledge and culture", generating international media exposure and encouraging visitors to the city. As well as an internationally championed architectural commission that highlights Melbourne as a global centre of design, welcoming world-renowned leaders in architecture and design and influential conversations about our built environments to Australia, MPavilion aims to be a reflection of Melbourne's diverse community, encouraging cross-disciplinary collaboration and hundreds of free events each year.
Our current season of events is currently in full swing in the Queen Victoria Gardens, with talks, workshops, performances, interactive installations, kid-friendly experiences and more to discover until February 2019. Visit our program page to see what's coming up.
Initiated by the Naomi Milgrom Foundation in 2014, in partnership with City of Melbourne, State Government of Victoria through Creative Victoria, and ANZ, MPavilion each year invites an outstanding architect to build a pavilion in the Queen Victoria Gardens. The pavilion then becomes a hub for hundreds of free events, after which the MPavilion is gifted to the people of Victoria and relocated to a permanent home to be engaged by the community.
You can now visit five MPavilions in and around Melbourne. MPavilion 2017 by OMA / Rem Koolhaas & David Gianotten is located at Monash University's Clayton campus. MPavilion 2016, designed by Bijoy Jain of Studio Mumbai, can be found at Melbourne Zoo; Amanda Levete of AL_A's MPavilion 2015 is in Docklands Park, and Sean Godsell's MPavilion 2014 now sits within the grounds of the Hellenic Museum.