Urban Art Projects
Urban Art Projects (UAP) collaborates with architects, artists and designers in delivering creative outcomes for the public realm. UAP engages in all aspects of the delivery process from commissioning, curatorial services and public art strategies through concept generation and design development into fabrication and installation. With studios and workshops in Brisbane, Shanghai and New York and global satellite hubs in Singapore, Shenzhen, Melbourne and Dubai, UAP takes pride in embracing uncommon creativity and extending creative practice.
UAP is also collaborating with the IMCRC, Queensland University of Technology and RMIT University to use innovative robotic vision systems and software user-interfaces for design-led manufacturing with its Design Robotics Hub.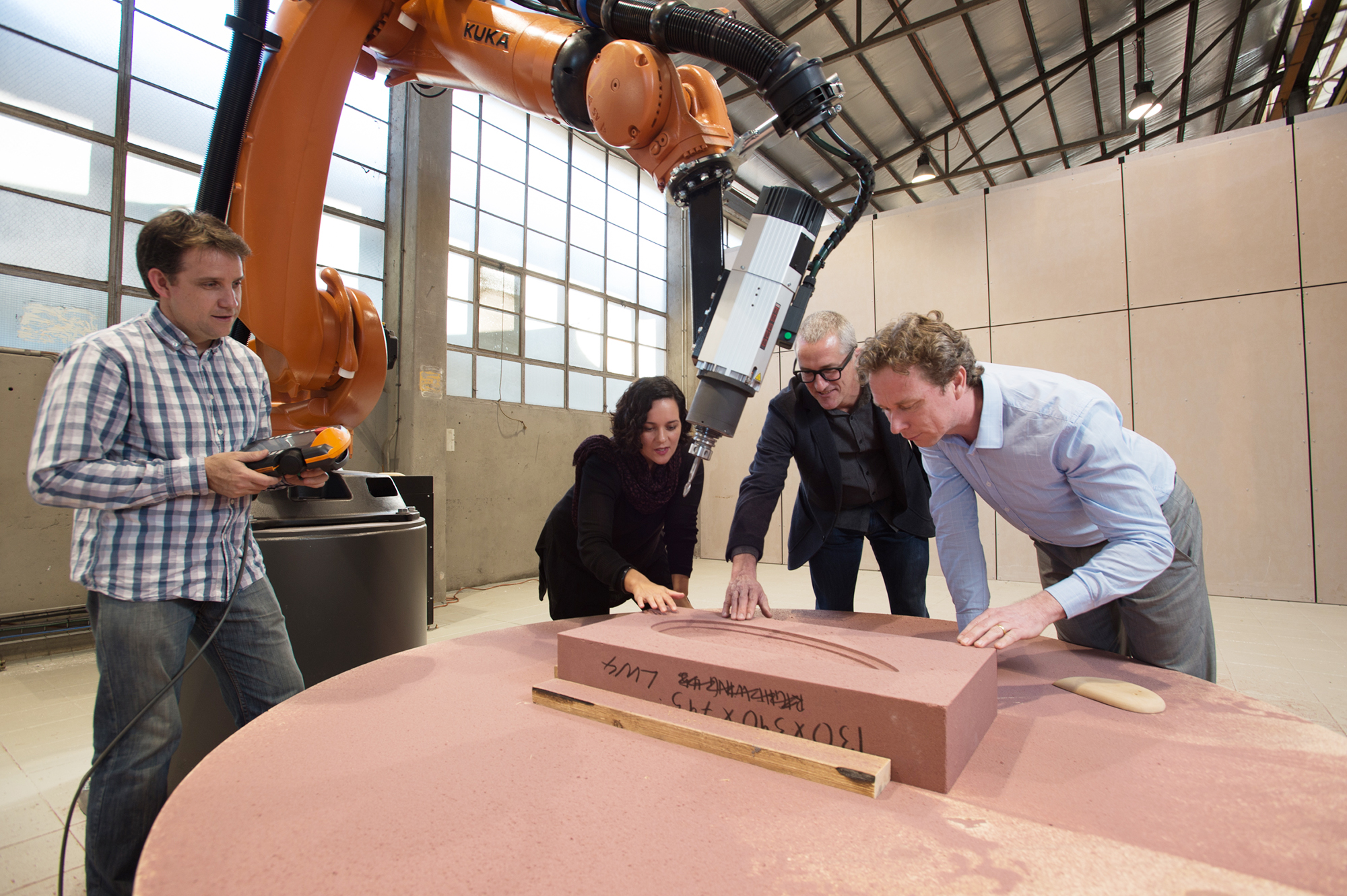 Photo by Anthony Weate.