Two Birds Brewing
Two Birds Brewing is Australia's first female-owned brewing company, driven by Jayne Lewis and Danielle Allen. The Two Birds story began with a single beer back in 2011 and after seven years it has grown to a range of five beers brewed all year round. The Two Birds range is flavoursome, approachable and just a little bit fun, from the original Two Birds Golden to the Two Birds Pale, Two Birds Taco (the perfect accompaniment to a Mexican feast) and the passionfruit summer ale, Two Birds Passion Victim, as well as an ever-changing range of limited-release brews on tap and in bottles.
The home of Two Birds Brewing, affectionately called 'The Nest', is located in Melbourne at 136 Hall Street, Spotswood and is an easy five minutes walk from Spotswood Train Station.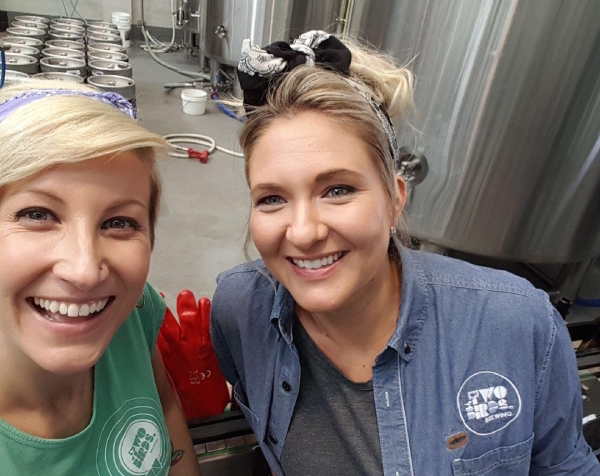 Jayne Lewis and Danielle Allen of Two Birds Brewing.