Professor Shitij Kapur
Professor Shitij Kapur, FRCPC, PhD, FMedSci is the Dean, Faculty of Medicine, Dentistry and Health Sciences and Assistant Vice-Chancellor (Health) at the University of Melbourne.
Shitij is a clinician-scientist with expertise in psychiatry, neuroscience and brain imaging. He trained as a psychiatrist at the University of Pittsburgh, and undertook a PhD and Fellowship at the University of Toronto. He is a Diplomate of the American Board of Psychiatry and Neurology, similarly Board Certified in Canada and has a specialist medical license in the United Kingdom. Prior to his University of Melbourne appointment in October 2016, Shitij was Executive Dean Institute of Psychiatry, Psychology and Neuroscience at King's College London.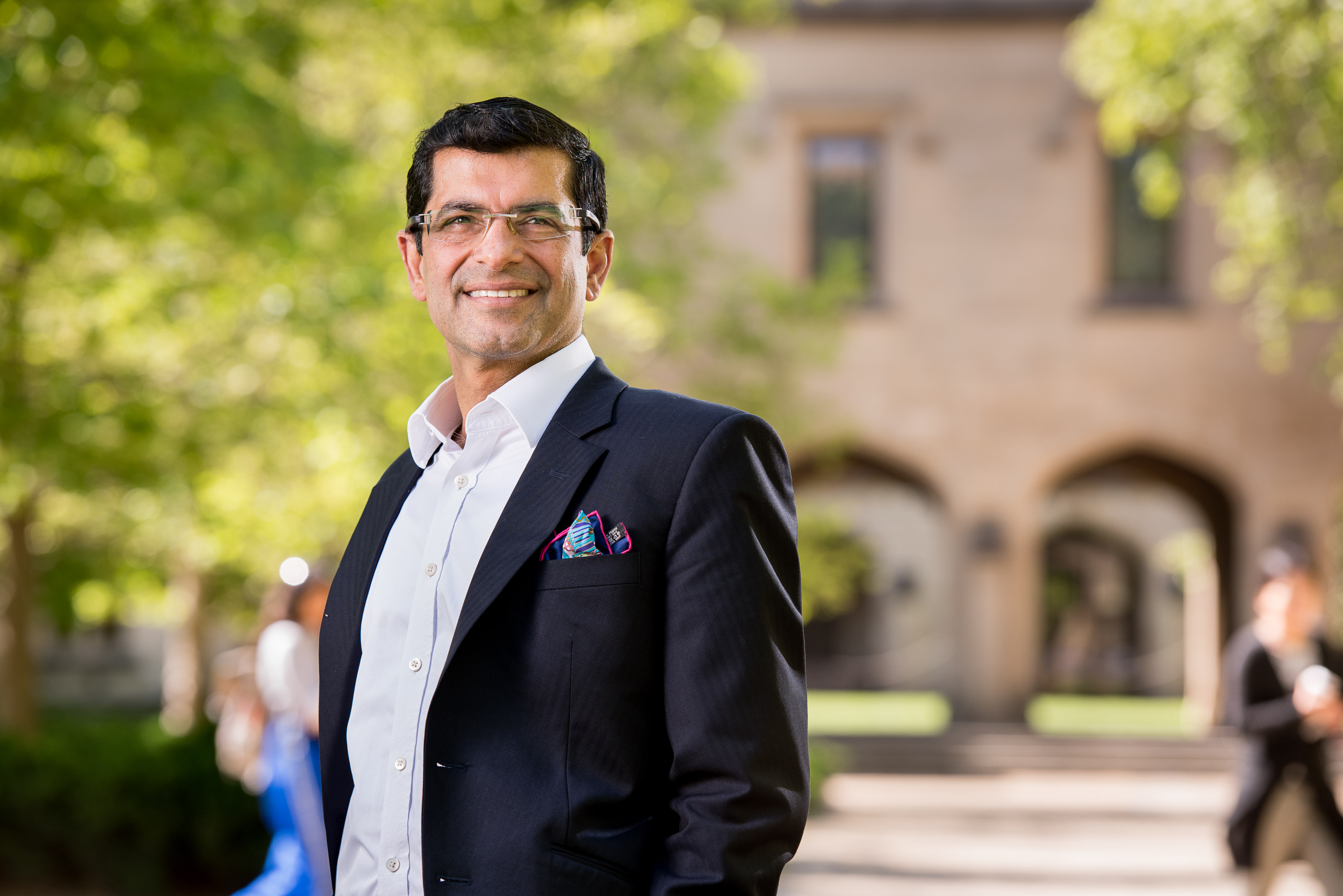 Professor Shitij Kapur.