Lay The Mystic X Pookie
Lay The Mystic and Pookie have collaborated to create a track with mentorship of Syrene Favero in MAV's 2018 Visible Music Mentoring Program.
Growing up, Pookie was sustained on an eclectic mix of hip-hop, R&B and dancehall. Her inherent musicality was further nurtured by her brother's love of sound and motion. This influence built the foundation for her artistry today. Often recognised for her cameos in music and promotional videos by some of Australia's most prolific artists, Pookie has appeared alongside Sampa The Great, Remi and Kaiit to name a few. Her own career as an artist has seen her perform in Black Sonic Futures at Arts House for the Festival of Live Art; the Emerging Writers' Festival closing party as a part of Still Nomads; and in Sudo Girls Talk by Our Voices Inc.
Stimulated by uncustomary sound, Pookie's live performances induce a trance-like state. She explores topics of race, violence and femininity, using the zealous energy in production and performance. Pookie disguises the reality of her lyrics by creating a parallel to the life she lives as an East African woman with an Australian upbringing.
Lay The Mystic is a lyrical poet, musician and performance artist based in Naarm. Lay blends music, poetry and varying other artistic mediums to create a performance space that is both magnetic and utterly unique.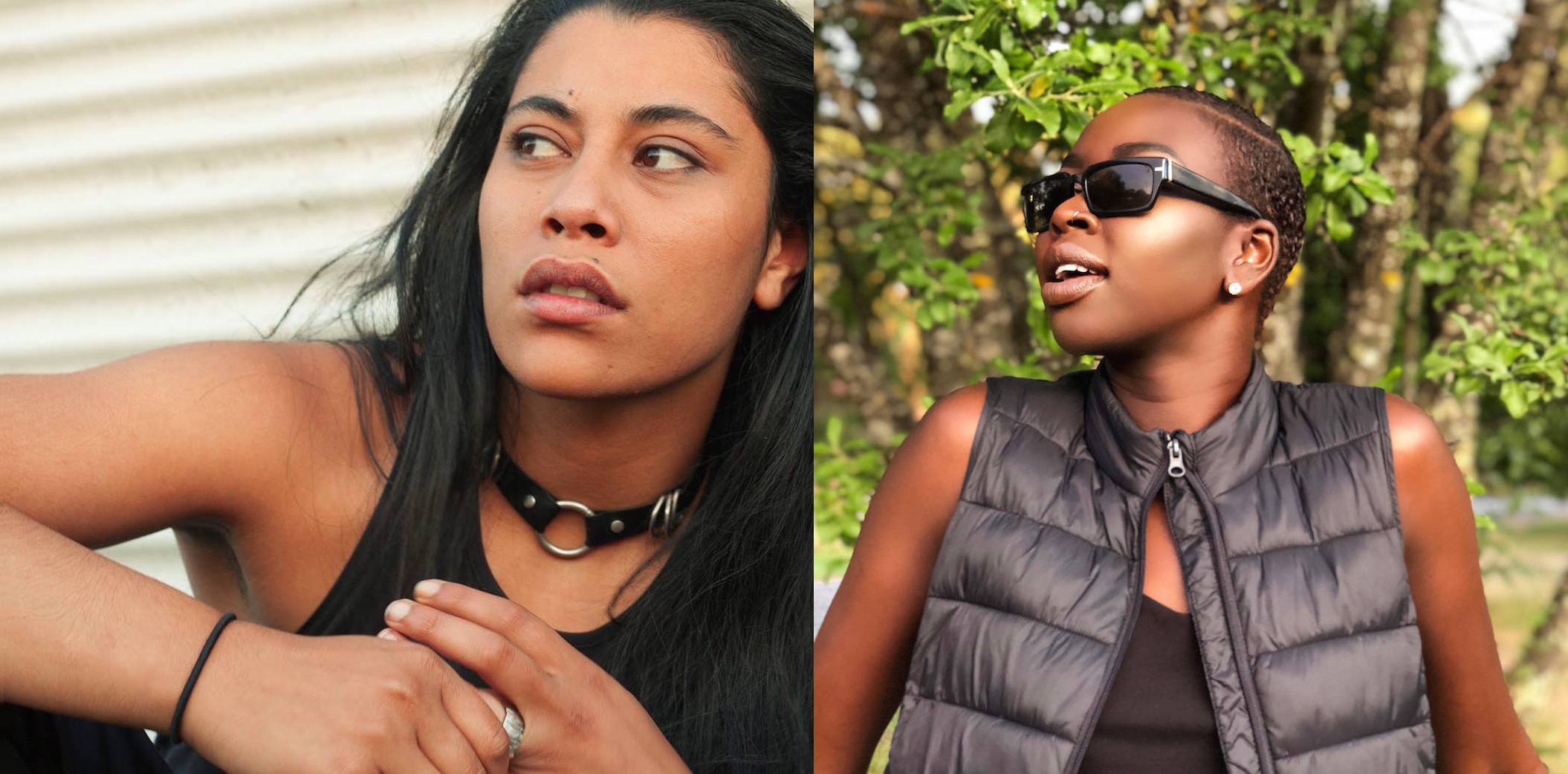 Lay The Mystic and Pookie.