Jane Caught
Jane Caught is one of the founding members of Sibling Architecture and is currently involved in a range of community-based projects in both inner-city Melbourne and regional Australia.
Sibling is a collaborative practice that works across a range of scales and sectors—but always with an emphasis on the civic. The practice has a research focus that considers how changing technologies and societal shifts affect the types of spaces and institutions we inhabit; the way people interact with them, and how they can be more inclusive.
The social, for Sibling, is a sphere where different types of people and things come together and see themselves as part of something larger together—a project, a community—even if they are different ages, abilities, genders, classes, races, or however one identifies. Sibling recently undertook the live research project New Agency—Owning Your Future at the RMIT Design Hub, around the future of housing and aged care in Australia.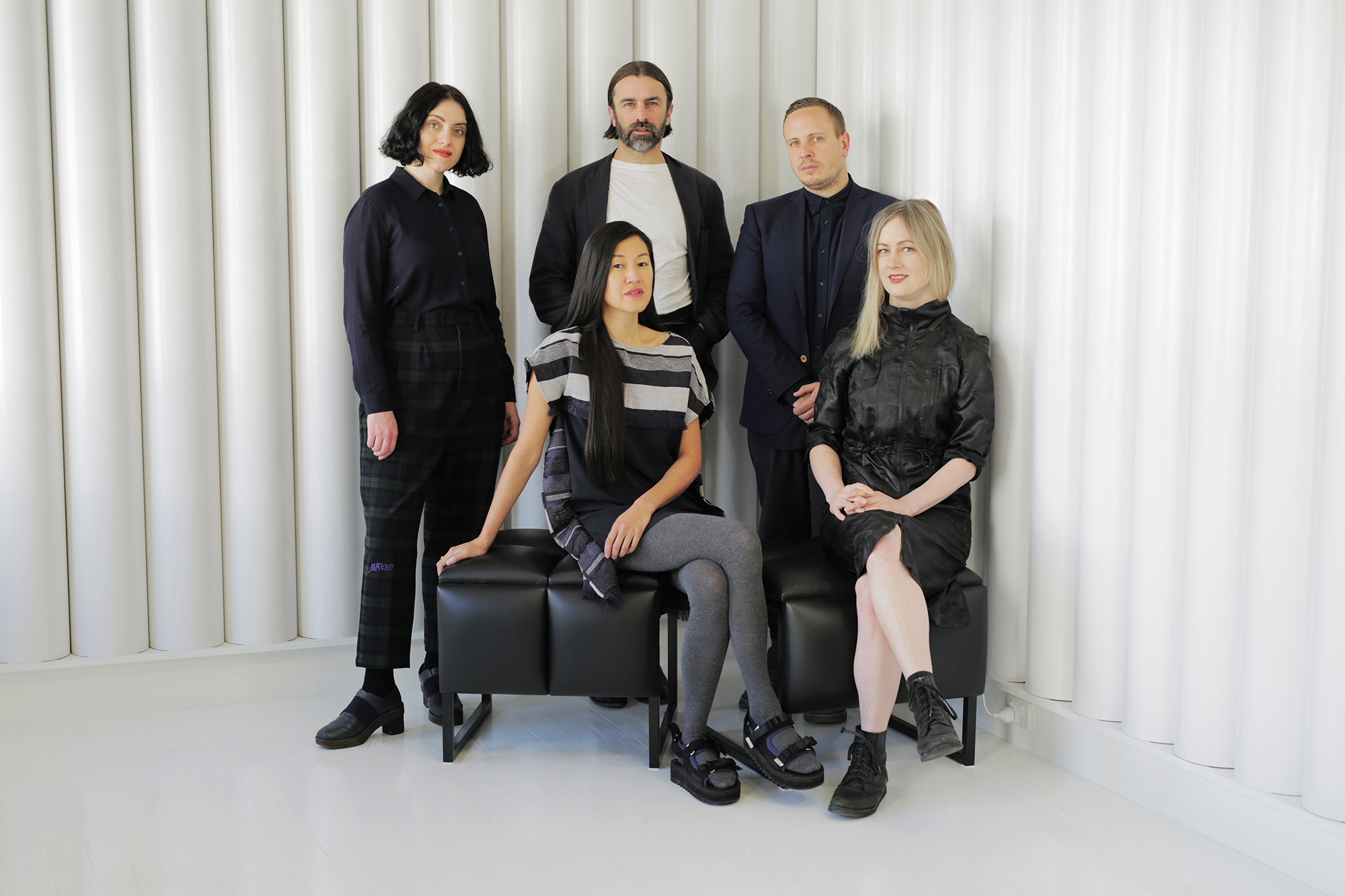 Jane Caught (far right) and the Sibling Architecture team. Photo by DLA-ALM.