Hannah Barry
Hannah Barry is the founder of Bold Tendencies Community Interest Company and Hannah Barry Gallery, both of which are based in Peckham, South London. She is on the board of Artangel, part of the Science Gallery's Leonardo Group, the Foundling Museum Exhibitions advisory group, the Serpentine Future Contemporaries committee, a member of the Mayor of London's Night Time Commission and was founding co-chair of the Chinati Contemporary Council in Marfa, Texas.
The rooftop spaces at Peckham Multi-Storey Car Park are home to not-for-profit organisation Bold Tendencies, which is unique in terms of the rich mix of what it does, and where and how it does it. For more than a decade, Bold Tendencies has transformed its car park home with a program of contemporary art, orchestral music (hosting the BBC Proms with The Multi-Story Orchestra in 2016 and 2017), opera, dance and architectural projects including Frank's Cafe and the Straw Auditorium designed by Practice Architecture, Simon Whybray's pink staircase and Cooke Fawcett's Peckham Observatory.
Bold Tendencies animates its program and the site for schools, families and the neighbourhood through standalone education and community initiatives that take culture and civic values seriously. With immersive public spaces and spectacular views across London, the project has attracted more than 1.9 million visitors so far and celebrates the free enjoyment of public space in the city. In the autumn of 2017 Southwark Council ended years of uncertainty, confirming Bold Tendencies' future in the car park building with the offer of a new long-term lease. Completing a twelfth summer season in 2018, for which the organisation commissioned ten new site-specific works, along with major special projects with Sharon Eyal and her L-E-V dance company, opera director Polly Graham and artist and designer Es Devlin, quantum physicist and author Carlo Rovelli and actor Benedict Cumberbatch,  the project had 155,631 visitors in nineteen weeks open to the public.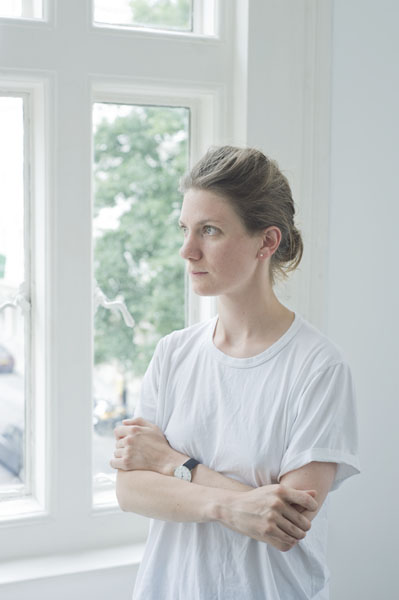 Hannah Barry. Photo by Nick Seaton.