Gabrielle de Vietri
Gabrielle de Vietri is an artist and activist living and working in Naarm (Melbourne). Her work is collaborative, conceptual and social, and has taken form as public interventions, community events, interactive performances, audio recordings, pedagogical systems, documents, invented languages, fictional historical insertions, a time capsule, lectures and a garden.
Gabrielle is a co-founding member of the Artists' Committee, an informal association of artists and arts workers that makes collaborative public interventions around the intersection of politics, ethics and culture. Since 2012 she is co-director of A Centre for Everything, a curated series of collaborative pedagogical, political and creative events.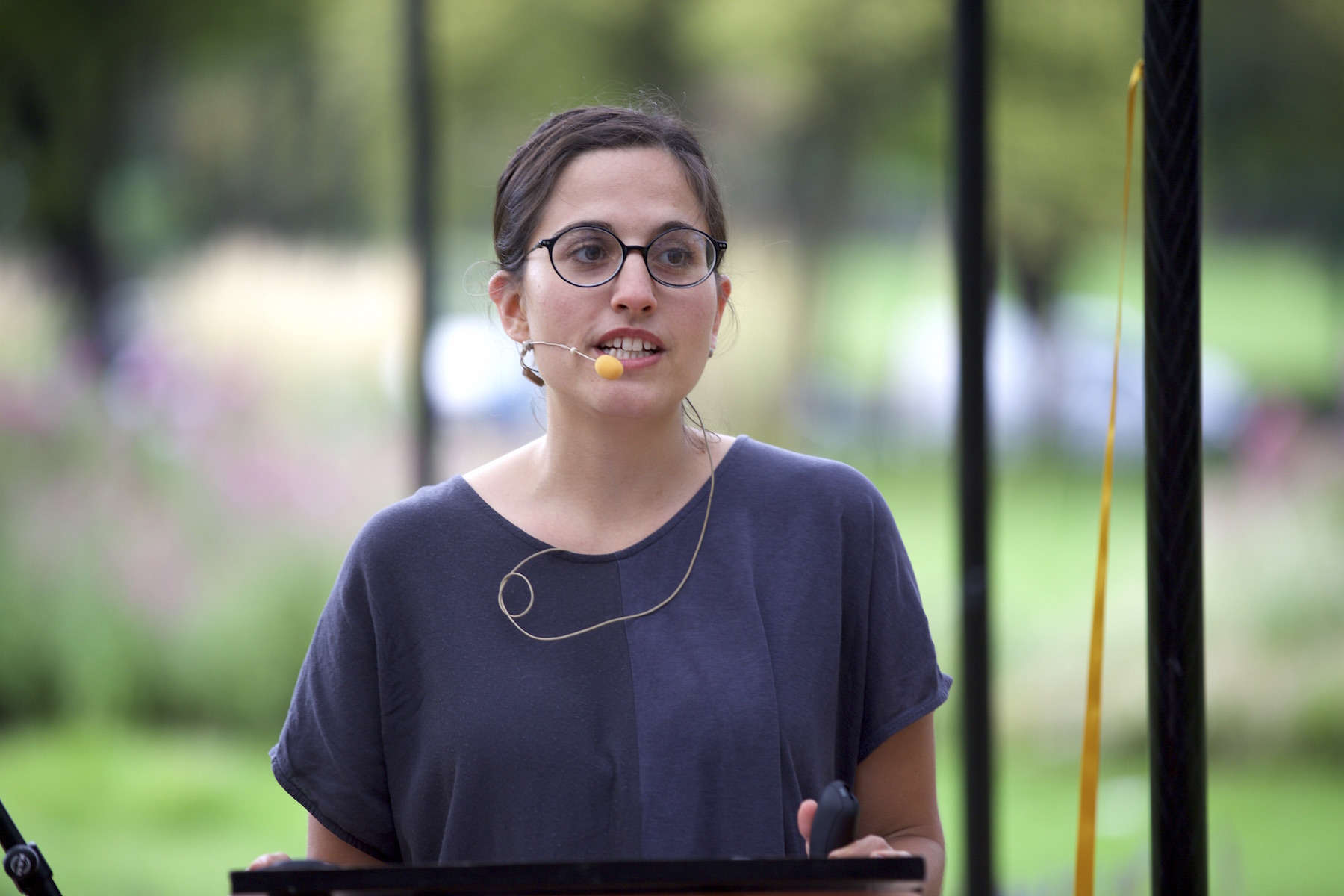 Gabrielle de Vietri. Photo by Timothy Hillier.