Centre for Workplace Leadership
The Centre for Workplace Leadership at the Faculty of Business and Economics, University of Melbourne, creates, sources and shares critical research and information to help professionals and organisations become better leaders, uncovering innovative approaches to the way they do their work. Established in 2013, the CWL is dedicated to rigorous research into leadership, directly helping to improve the quality of Australian workplaces, working with private enterprise, SMEs, entrepreneurs and government to create productive, innovative and competitive outcomes.
The Centre's flagship event, the Future of Work: People, Performance, Innovation has become one of Australia's leading events on the future of work, leadership and workplace culture, combining the industry leaders with the brightest of academic minds from Australia and abroad.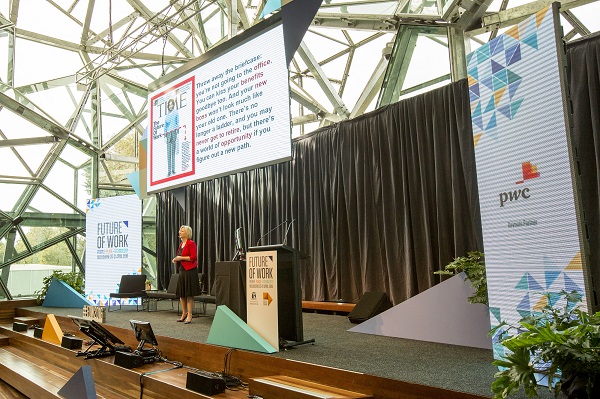 Photo courtesy of the Centre for Workplace Leadership.