Aram Khalkhali
Aram Khalkhali is an Iranian dancer and choreographer. In 2001, Aram was the first woman from the Middle East to be given a scholarship from Unesco to attend a short choreography course in India and after finishing an MA degree from Tehran University tutored in Performance at the Art University of Tehran, also researching performance and Iranian dance.
Aram's professional experience in Iran involves theatre, television and dance instruction. She has worked closely with the Leymer Iran Folk group, and her international performances range from the Global Village Festival in Dubai 2012, Dance Over the Elbrus in Russia 2014, Calabria Festival in Italy 2015, Mitheu Festival in Spain 2016, the Montignac Festival in France 2016, at which Aram was awarded first prize from amongst 400 professional dancers, and the Qatar Festival 2017.
Aram immigrated to Australia in December 2017 and, now based in Melbourne, has performed twice for Multicultural Arts Victoria. Aram is an instructor in Whirling—miniature Iranian folk dance like and teaches basic ballet for children. She is a member of the Dance Movement Therapy Association of Australasia and Multicultural Arts Victoria.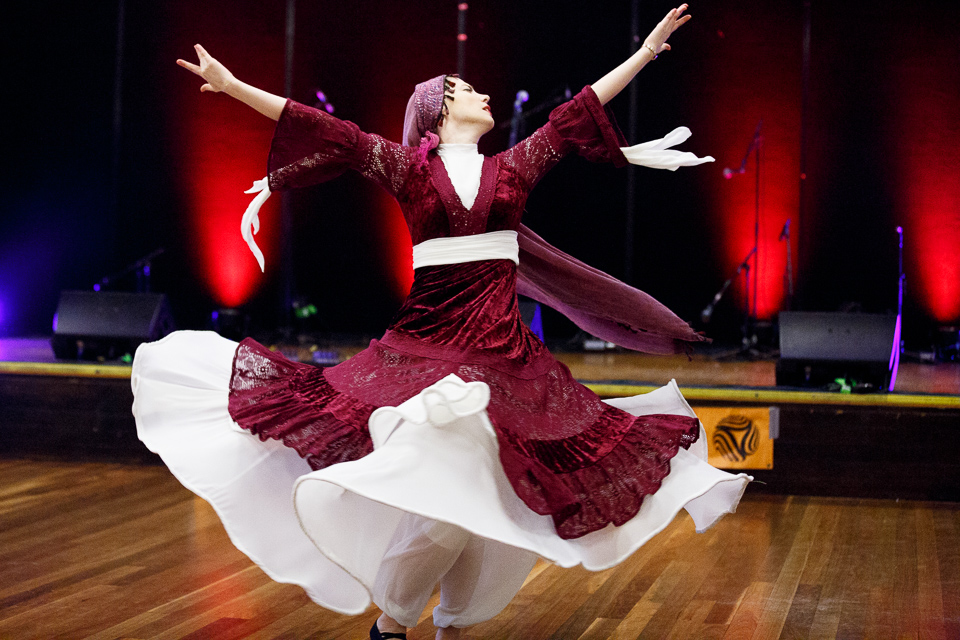 Aram Khalkhali.