Amy Spiers
Amy Spiers is a Melbourne-based artist, writer and researcher. Amy makes art both collaboratively with Catherine Ryan, and as a solo artist. Her socially-engaged, critical art practice focuses on the creation of live performances, participatory situations and multi-artform installations for both site-specific and gallery contexts. Through her work she aims to prompt questions and debate about the present social order—particularly about the gaps and silences in public discourse where difficult histories and social issues are not confronted.
Amy has presented numerous art projects across Australia and internationally, most recently at Monash University Museum of Art, the Museum für Neue Kunst (Freiburg), MONA FOMA festival (Hobart) and the 2015 Vienna Biennale.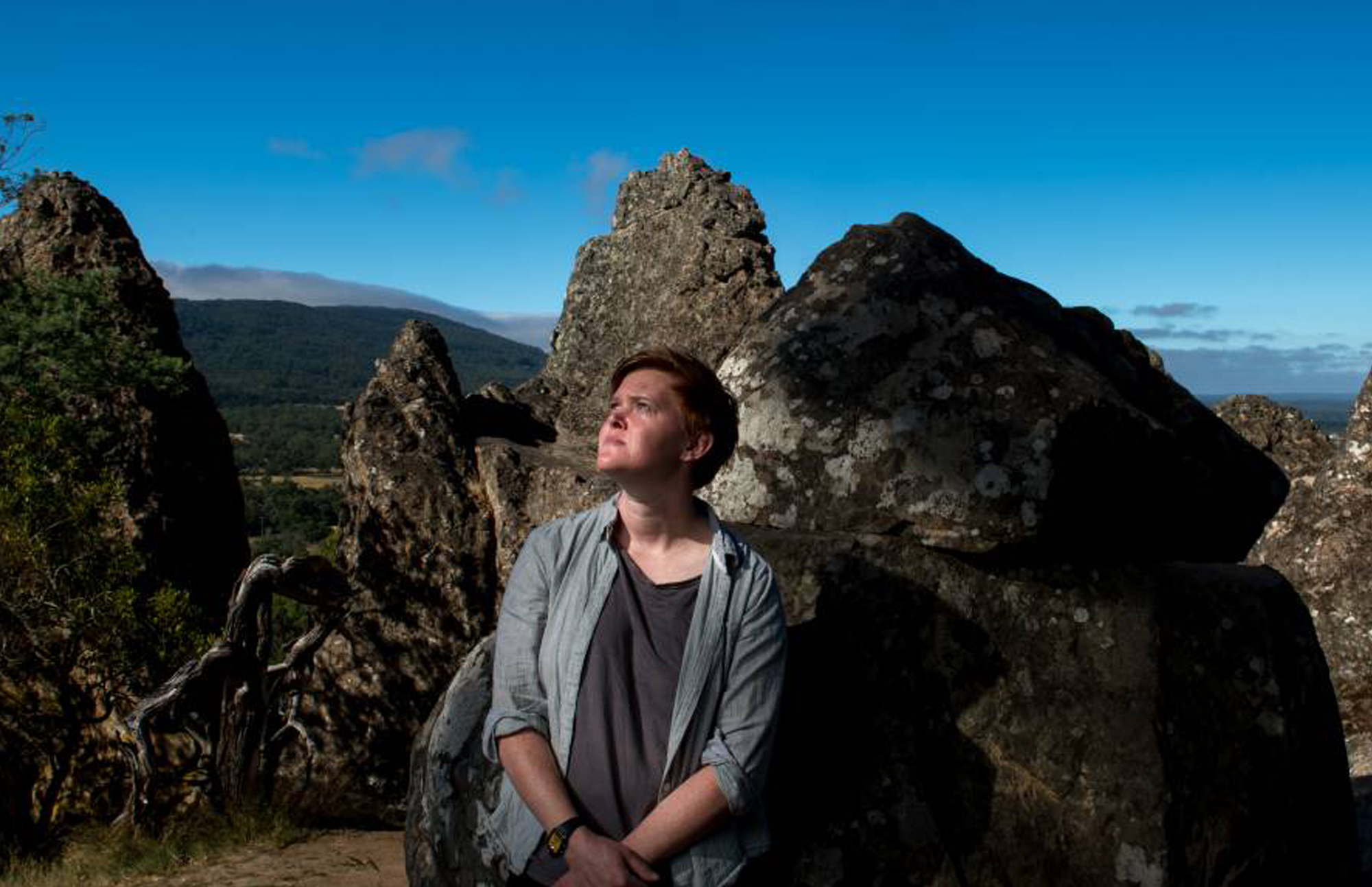 Amy Spiers. Photo by Penny Stephens.