ACE Contractors Group
ACE Landscape Services is a part of ACE Contractors Group, a Melbourne-based construction company providing services in landscape, civil, infrastructure, water, and electrical. Their landscape team has extensive experience in the safe and punctual delivery of signature commercial landscape projects in the public realm. Ensuring the safety of all client, public and construction workers through careful management of construction works within fully operational facilities is their first and foremost priority. Through the development, implementation and monitoring of safety, environment, access and construction methodologies, ACE Landscape Services delivers whole project solutions in challenging real-world environments.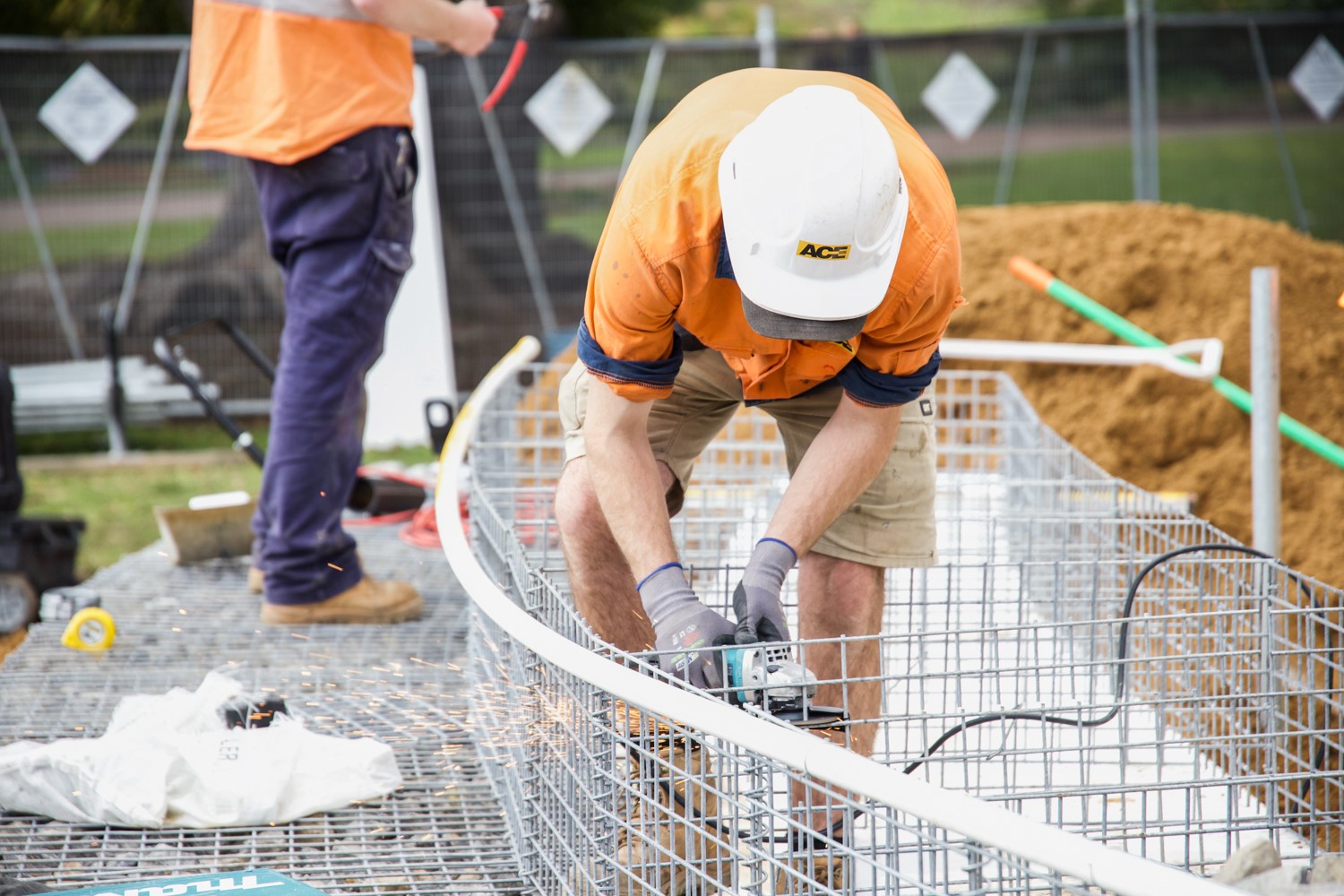 ACE Contractors onsite during the construction of MPavilion 2018. Photo courtesy of ACE Contractors Group.