MTalks MPavilion: Behind the scenes
Tue 16 Oct 2018, 6.15pm–7.15pm
Free!
2018-10-16 18:15:00
2018-10-16 19:15:00
Australia/Melbourne
MPavilion: Behind the scenes
MPavilion
MPAVILION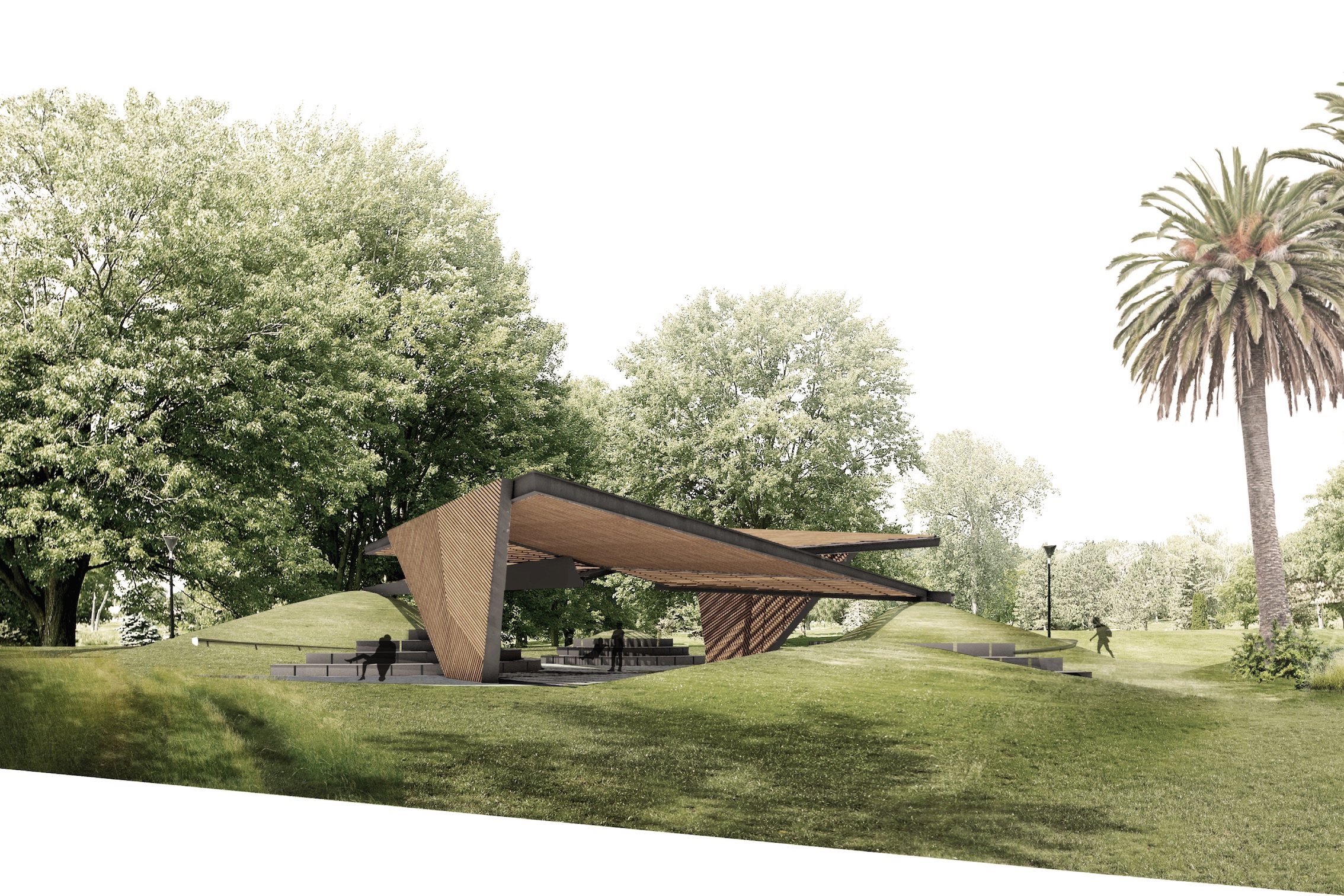 Image courtesy of Estudio Carme Pinós.
The design for MPavilion 2018 attracted considerable press around the world upon its release. The vision of Barcelona-based architect Carme Pinós of Estudio Carme Pinós, the MPavilion was immediately praised for celebrating Carme's humanistic philosophy as well as for its sculptural design influenced by origami. Belle Magazine noted: "Enchanted by the natural rolling banks in the park, and how people gravitated towards them, Pinós wanted to make the landscape, the rain, the sun and shadow an integral part of the sensory experience of the pavilion."
In this special behind-the-scenes event, the team that brought MPavilion 2018 to life will reveal and discuss what went into the project from conception to completion. Join building team Kane Constructions, architect Leanne Zilka of ZILKA Studio, landscape designers Tract, lighting designers Bluebottle and subcontractors Otway Precast and ACE Constructions as they walk us through the material, technical and botanical decisions behind this year's sharp and poetic design.