Madeleine Flynn and Tim Humphrey
Longterm collaborators Madeleine Flynn and Tim Humphrey are artists who create unexpected situations for listening. Their work is driven by a curiosity and questioning about listening in human culture and seeks to evolve and engage with new processes and audiences, through public and participative interventions.
In 2017,  their work Five Short Blasts was presented at Brighton Festival UK and at Theater der Welt, Hamburg. Their new work, Between 8 and 9, commissioned by Asia Topa and ChamberMade Opera, was presented at Castlemaine State Festival and Melbourne Recital Centre; and their sound/vibration work for Imagined Touch was presented at Sydney Festival. In October, their interactive public art work, the megaphone project, will be presented at Sonica in Glasgow, and in November, their new installation, The High Ground, will be presented at ArtsHouse Melbourne.
For the last ten years, the duo has worked with Nottle Theatre Company, South Korea, presenting works in Australia, South Korea and Indonesia. National and international commissions, presentations and partners include: Melbourne International Arts Festival; ArtsHouse; Brisbane Festival; Awesome Arts Festival, Perth; Darwin Festival; Sydney Opera House; Singapore Festival; Arko Theatre, Sth Korea; John F Kennedy Center of Performing Arts, Washington DC: SBS, ABC, FOXTEL, Biwako Biennale,Japan: Four Winds Festival, Bermagui LEAF Festival, North Carolina at the site of Black Mountain College: ANTI Festival Finland:Ansan Festival, South Korea, Asian Cultural Centre, Gwangju, South Korea: Vltava River, Prague Quadrennial: Brighton Festival UK, ABC Radio National, Chunky Move.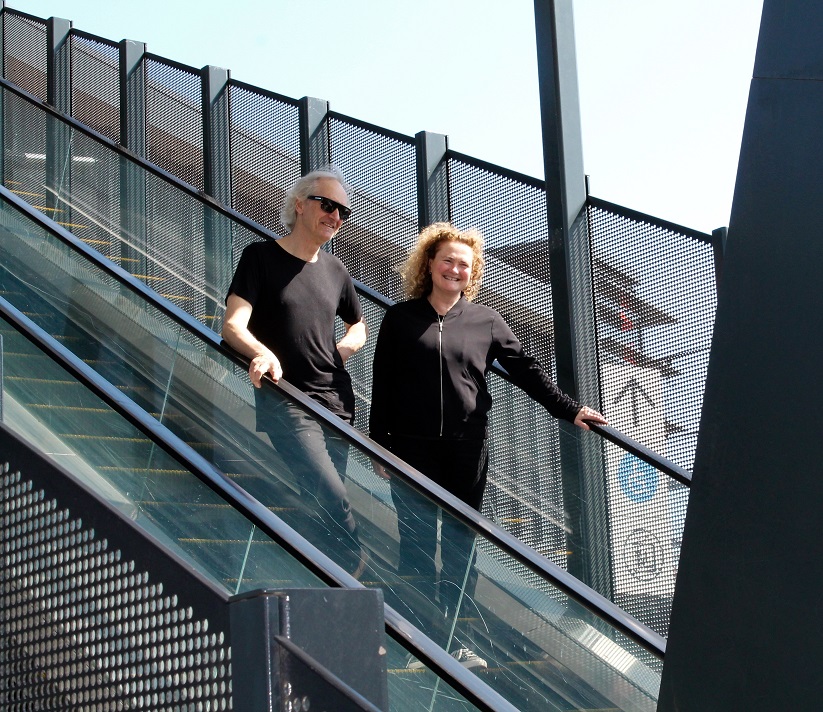 Tim Humphrey and Madeleine Flynn. Photo by Merophie Carr.