MMeets One year of YES celebration with JOY 94.9
Sat 17 Nov 2018, 1.30pm
Free!
2018-11-17 13:30:00
2018-11-17 13:30:00
Australia/Melbourne
One year of YES celebration with JOY 94.9
MPAVILION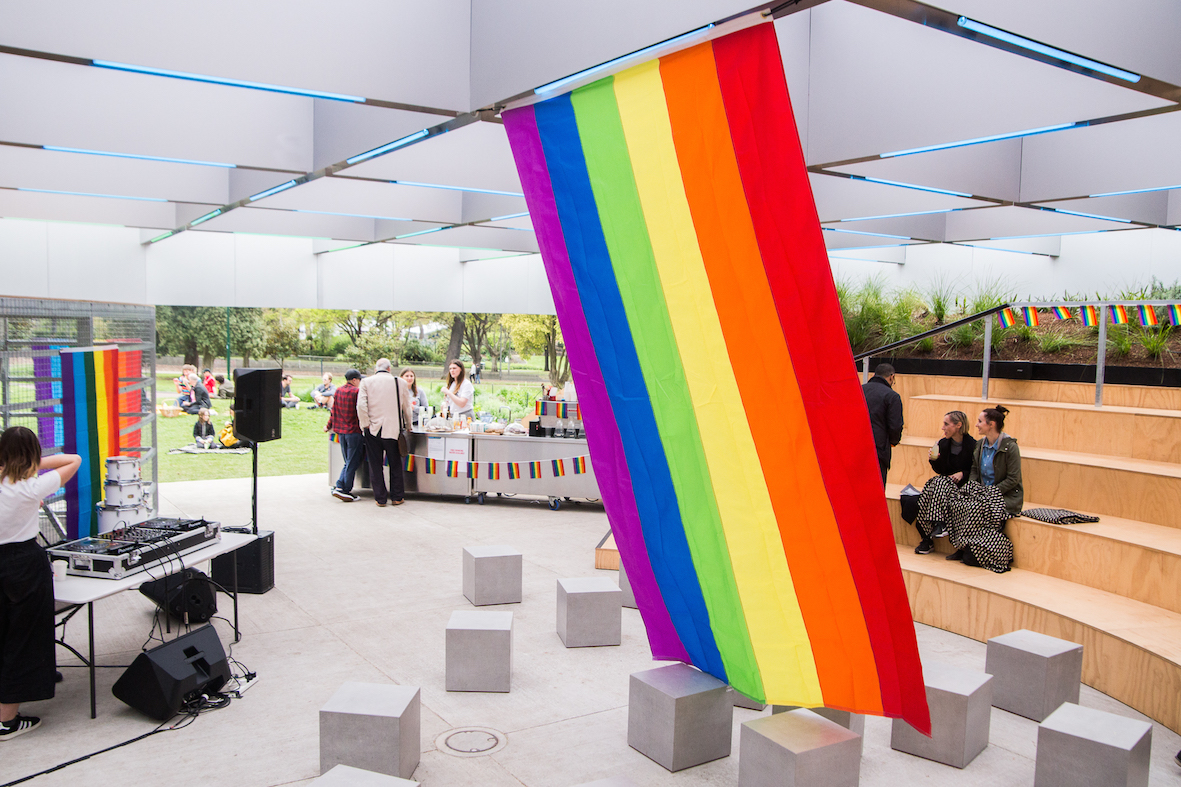 Love is Love picnic at MPavilion 2017. Photo by Bec Capp.
Last November, Australia made history and said 'YES!' to marriage equality. To celebrate one year since that incredible occasion, you're invited to a picnic party for the whole community, soundtracked by some of the city's best queer DJs and live music.
Bring a picnic rug and pack a spread, or simply grab a coffee or Campari Spritz from the selection of refreshments and snacks at our licensed Kiosk—and don't forget your loved ones! All are welcome, including kids and dogs. Our good friends at JOY 94.9, Australia's out, loud and proud radio station, will be broadcasting live from MPavilion for part of the event, and the gardens will be soundtracked by the pop-loving My Best Friend's Wedding DJs—you're never gonna be Jell-O!
Pick up a copy of the new collection of queer essays, 'Going Postal: More Than "Yes" or "No"', published by Brow Books and meet the editors (and incredible writers) Quinn Eades and Son Vivienne.
This event is free, and wheelchair-accessible. For more information about accessibility, including gender-neutral bathroom access near MPavilion, please visit mpavilion.org.