MMeets Monash University XYX Lab presents 'Learning from SHEcity'
Mon 15 Oct 2018, 12.00pm–4.00pm
Free!
2018-10-15 12:00:00
2018-10-15 16:00:00
Australia/Melbourne
Monash University XYX Lab presents 'Learning from SHEcity'
MPavilion
MPAVILION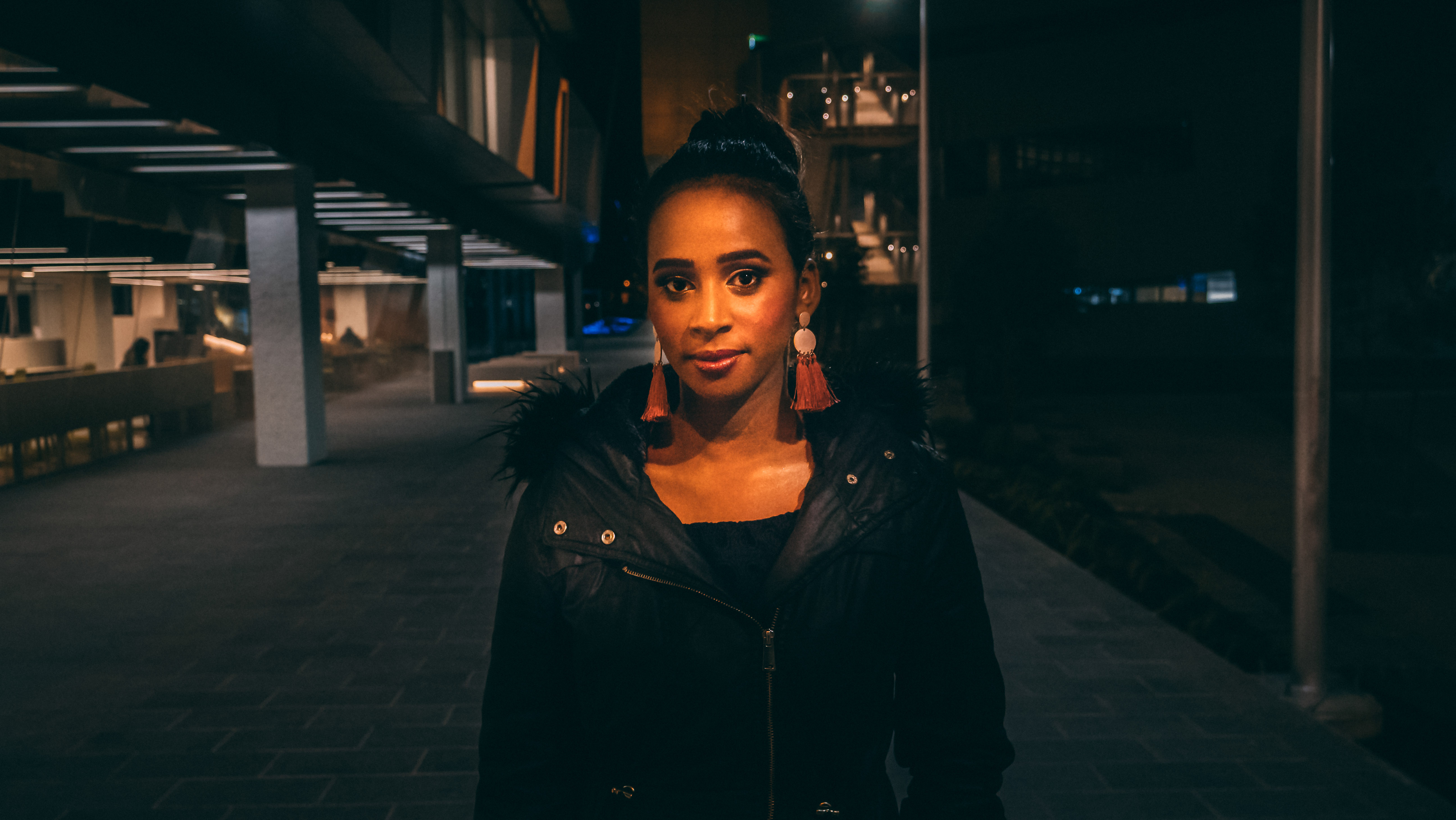 'Nawal', XYX Lab SHEstories, 2018.
The female experience in our city is often invisible, but for the last two years the XYX Lab has been working to make the lived experiences of the women of Melbourne visible. This year at MPavilion, SHEcity will dare participants to reimagine a bold new city that has been designed by women, for women.
During this event, XYX Lab will be showcasing brand new feminist design interventions developed by the Lab as well as SHEcity studio students. The interventions range from a girls-only bike ride to encourage female cyclist culture, a renaming/reclaiming proposal for the CBD streets and statues to a yarn-bombing tram installation.
Meeting at MPavilion at 12pm, you will walk, ride and explore this newfound feminist city. A series of walks, talks and play will take place, followed by coffees, cakes and networking until 4pm.
The culmination of two years of research from the XYX Lab, SHEcity invites you on an interactive, participatory exploration of the female city.
*SHEcity recognises women are not a homogenous group and represent enormous diversity in their cultural background, socioeconomic status, where they live, their sexuality, disability and age. The term 'women' is inclusive of all women, including cis-women, trans-women and intersex women, as well as non-binary people. This workshop is open to all genders.