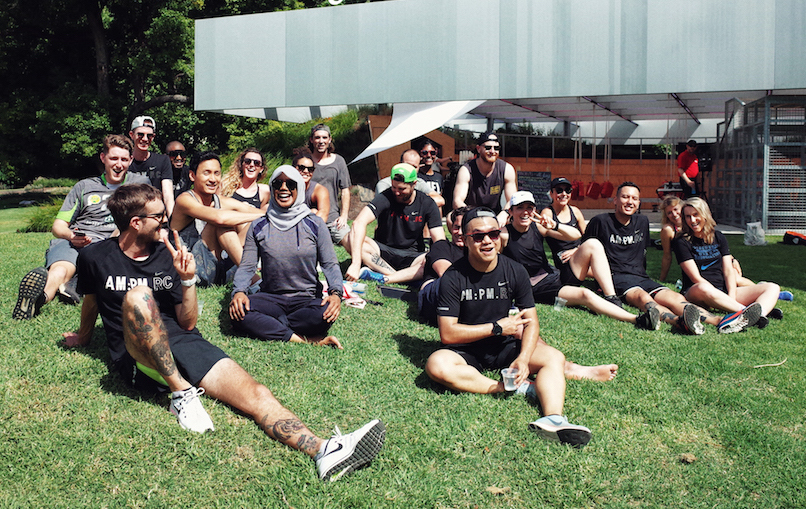 AM:PM.RC at MPavilion 2017.
Get your running shoes on and explore the city with AM:PM.RC, a local running crew bursting at the seams with creative people who love to collaborate, learn and enjoy Melbourne through running. The crew is made of professionals in many creative industries, including architecture, planning, industrial design, photography, psychology, fashion, art, accounting and more.
Running together as a crew and having a chat is what AM:PM.RC is all about. Newcomers and runners of all abilities are welcome—the group generally runs a minimum of six kilometres at around 5:30/km. The run will end back at MPavilion with a warm-down. Bring your friends and make some more!