MMeets In these critical times
Fri 1 Feb 2019, 10.00am–4.00pm
Free!
2019-02-01 10:00:00
2019-02-01 16:00:00
Australia/Melbourne
In these critical times
MPavilion
MPAVILION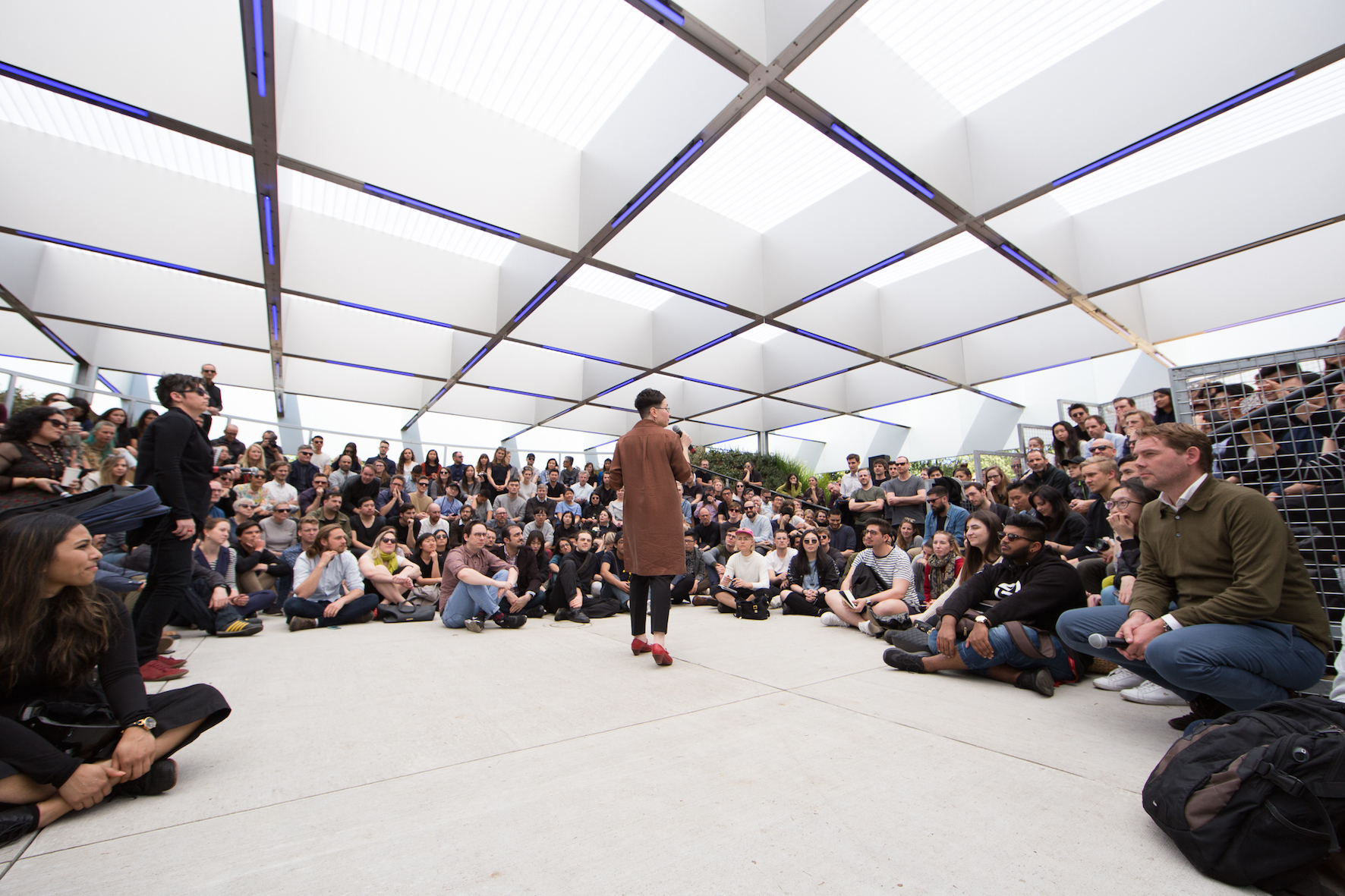 'Grandstanding: A reconfigurable future' at MPavilion 2017. Photo by Bec Capp.
Where is your practice at right now? Are you craving space and time for new depths of practice? Or are you craving instead the people and provocations to broaden your practice?
In these critical times, one of the most important things we can do is reflect on our work as artists. This lively and interactive event invites you to join Esther Anatolitis, the executive director of the National Association for the Visual Arts, as she facilitates a day of deep reflection and active critique that draws directly on MPavilion as both a container and a cultural laboratory. Inspired by NAVA's professional development program, Esther's MPavilion 2017 opening event Grandstanding: A reconfigurable future, Esther's practice development retreats, as well as past collaborations on the Independent Convergence conferences at MPavilion, In these critical times offers artists the space, the time and the provocations for an entire day's immersion in your own practice.
How do you set the most productive constraints for your work? Are you happy with the scope of your experimentations? Where is the risk in your practice? What risks are you still taking?
Join us for this vital day and fuel your next adventures.
Booking required: https://www.eventbrite.com.au/e/in-these-critical-times-registration-54561826893