MTalks Hidden stories of women on the land
Mon 10 Dec 2018, 10.00am–11.30am
Free!
2018-12-10 10:00:00
2018-12-10 11:30:00
Australia/Melbourne
Hidden stories of women on the land
MPAVILION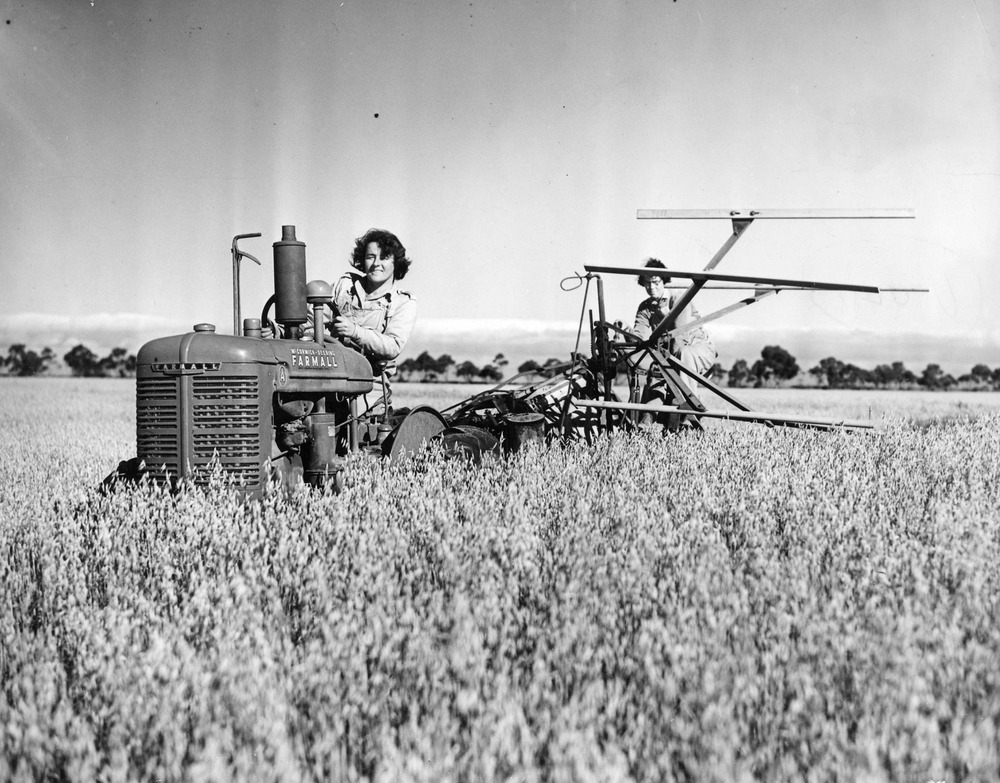 Photo courtesy of State Library Victoria.
How does gender impact the way we perceive inland places? La Trobe University's Centre for the Study of the Inland presents Dr Nikki Henningham from the University of Melbourne, oral historian and research coordinator for the Invisible Farmer Project. In an era where landscapes are undergoing rapid change—development, degradation, improvement, and climate change—we're considering how gender impacts those changes and how those changes impact less visible inland populations.
Nikki will deliver an overview of the ARC-funded research program into the lack of visibility of female farmers in public consciousness, teasing out how women of the land respond to their places, which double as home and work, and whether gender has any bearing on their response.