MKids Club Kids Music Academy
Sat 19 Jan 2019, 10.00am–1.00pm
Free!
2019-01-19 10:00:00
2019-01-19 13:00:00
Australia/Melbourne
Club Kids Music Academy
MPavilion
MPAVILION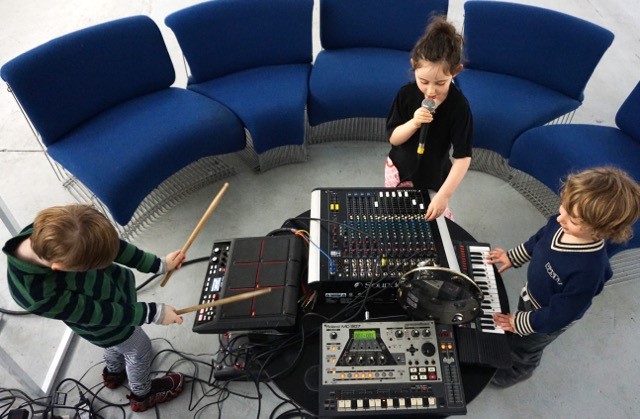 Club Kids Music Academy
Calling all beats-loving kids! Bring your adults to MPavilion and join this wild takeover in which you, the kids, get the chance to learn about and play with electronic music gear. Club Kids Music Academy is a space in which children have the opportunity to share in the joy of electronic music, invited to experiment with samplers, drum machines and keyboards in an environment that fosters independence and creativity. No blip is too blippy. No squelch is too squawky. Play with 'grown-up toys' that are used by today's top producers.
This relaxed workshop is ideal for three- to eight-year-olds but is open to anyone—all kids with all abilities. Club Kids Music Academy is all about the learning, excitement and wonder found in pure experimentation.