MTalks Bee bread: Human bread made using honeybee food technology
Sun 4 Nov 2018, 2.00pm–3.30pm
Free!
2018-11-04 14:00:00
2018-11-04 15:30:00
Australia/Melbourne
Bee bread: Human bread made using honeybee food technology
MPavilion
MPAVILION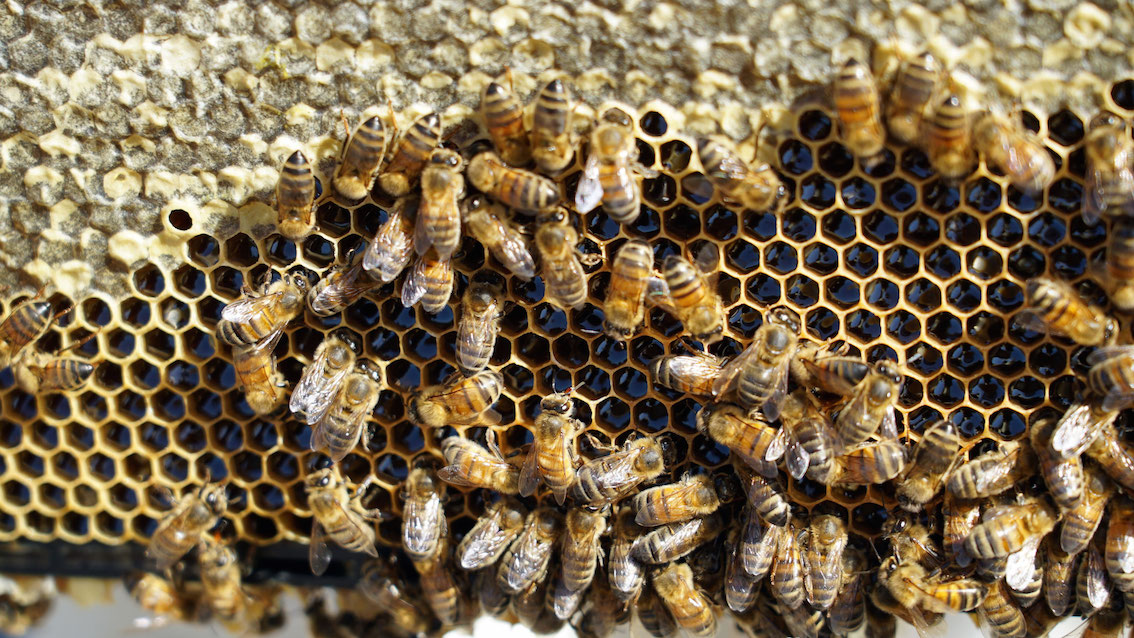 Photo by Nic Dowse.
Surprise—honeybees and humans use the same food technologies! Most people know about honey, but may not know about another fermented bee food: bee bread. Honeybees and humans both use fermentation to control the rate of decay of foods both species want to preserve. Human examples include kimchi, kombucha, salami, cheese and chocolate. Bees also use fermentation to control the decay of pollen. Beekeepers call this product 'bee bread'. Bee bread is pollen that honeybees collect in the field and activate with saliva, gut enzymes, honey and wild yeast in the hive.
Urban beekeeper Nic Dowse from Honey Fingers and Boris Portnoy from All Are Welcome bakery join special guests Asanti Gerad and Jane Marx from social enterprise Merchant Road to investigate, celebrate and bake with a technique both species use: fermentation. Watch and learn as traditional Ethiopian bread is made from a fermented starter inoculated inside the All Are Welcome beehive. Share the delicious results and join in the discussion at this intriguing event.
Booking required.
This event is proudly supported by the Hugh Williamson Foundation.