Yarra Pools
Inspired by successful urban river swimming projects globally and here at home, Yarra Pools is a community-led proposal to re-introduce recreation and water-play to the lower Yarra River (Birrarung) and, in doing so, to transform an underused section of the iconic river's northern bank into a thriving community facility. Yarra Pools propose an active and vibrant riverside precinct that is accessible to all, bringing people a perspective of the river not seen since the middle of last century.
Yarra Pools aims to bring people back to the river by advocating a swimmable and therefore healthy waterway all while celebrating a unique site's cultural history by incorporating community involvement through design and ongoing operation. Produced by a small team of passionate Melburnians, Yarra Pools is seeking support to advance the project through a community-led, multi-staged design and construction process.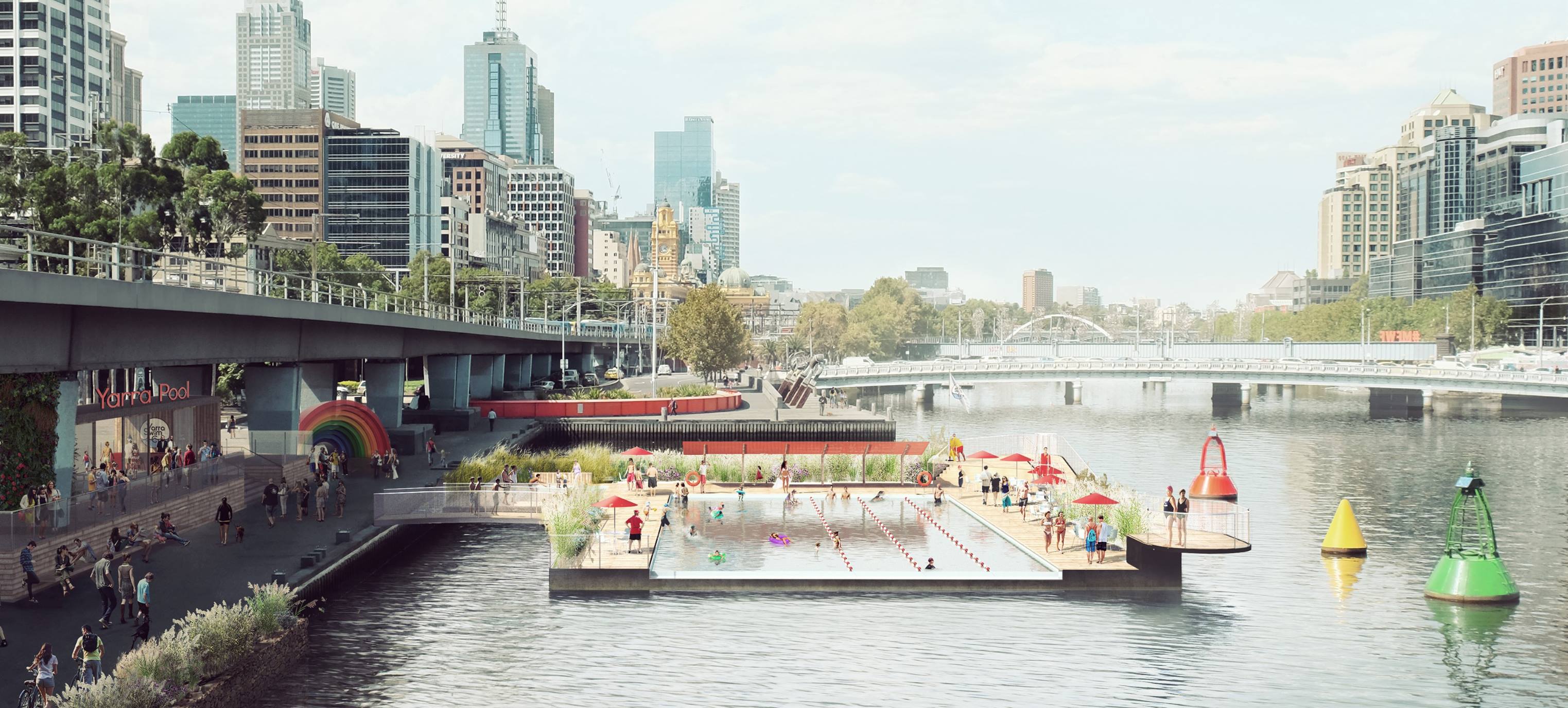 Image courtesy of Yarra Pools and Studio Octopi.