Rutika Parag Patki
Rutika Parag Patki's approach to design stems from a personal interest in conserving values and traditions of her beloved India and an overwhelming awareness of her own generation's rapid departure from these. Rather than dragging these traditions into her practice and the twenty-first century, Rutika dissects them and their multilayered functions, attempting to re-imagine within a contemporary context how they can sit within the way she perceives contemporary India.
Rutika's current focus is the hand-me-down saris, passed through the beautiful matriarchs of her family. For Rutika, these saris embody so much of these traditions and values in a single piece of woven cloth.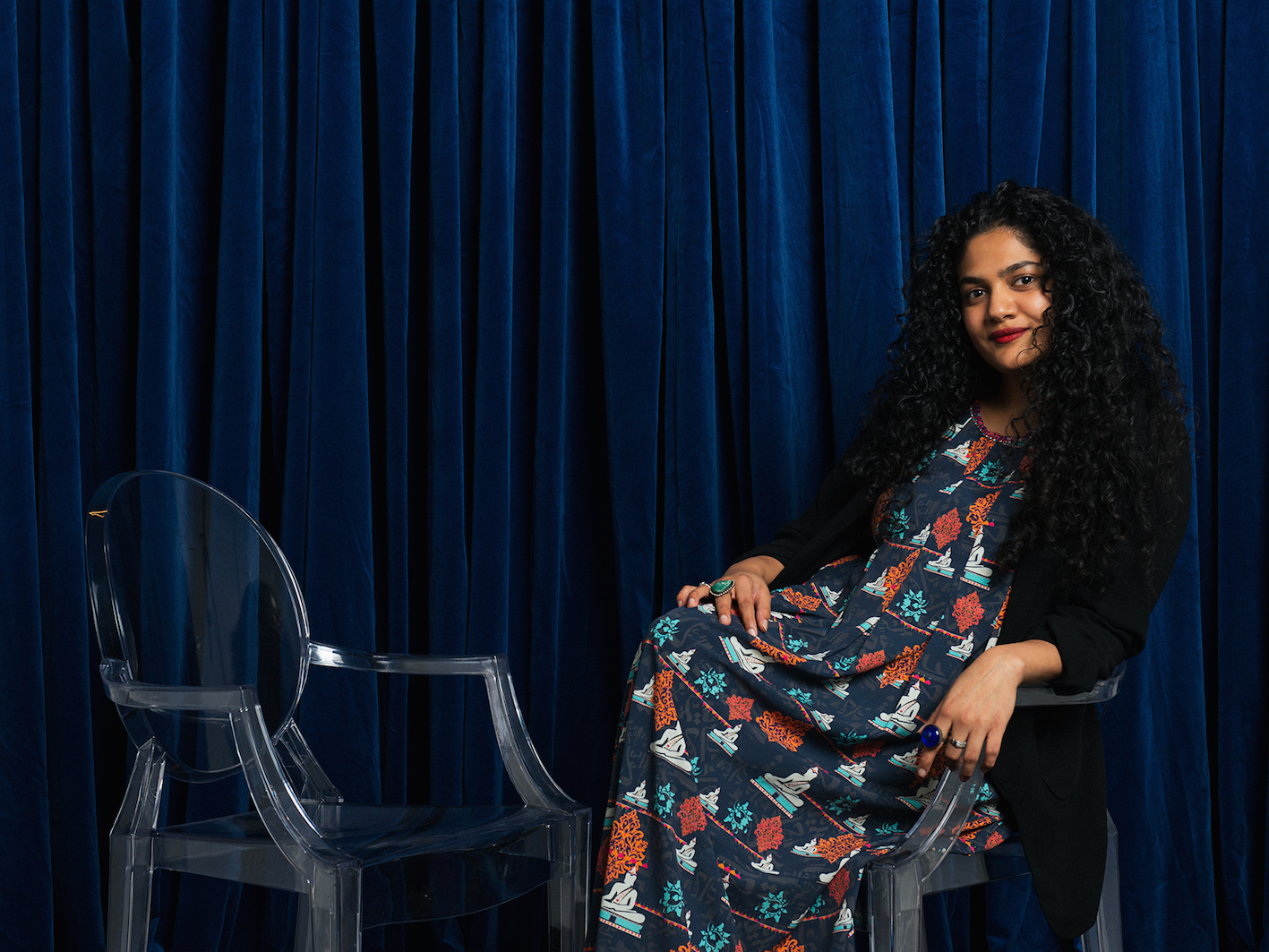 Rutika Parag Patki. Photo by Phebe Schmidt.