Public Art Commission
The Public Art Commission at Deakin University bring resources, experience and a diverse range of skills to the projects they work on—across art in public contexts, architecture, project management, commissioning, research and education, archival research, stakeholder engagement and inter-disciplinary creative projects. They have worked on numerous major public art initiatives including the 2015 and 2017 Treatment Public Art Projects at the Western Treatment Plant.
The team, led by Professor David Cross and Associate Professor Katya Johanson, have extensive experience as artists, curators, writers, arts consultants, researchers and coordinators working in national and international contexts. Public Art Commission operates at a time when art produced outside of galleries, theatres and concert venues is continually expanding its significance and value. PAC responds to this and makes work at the intersection of the public and private spheres, when governments and organisations alike are seeking specialist knowledge to markedly improve community ties and the making of places.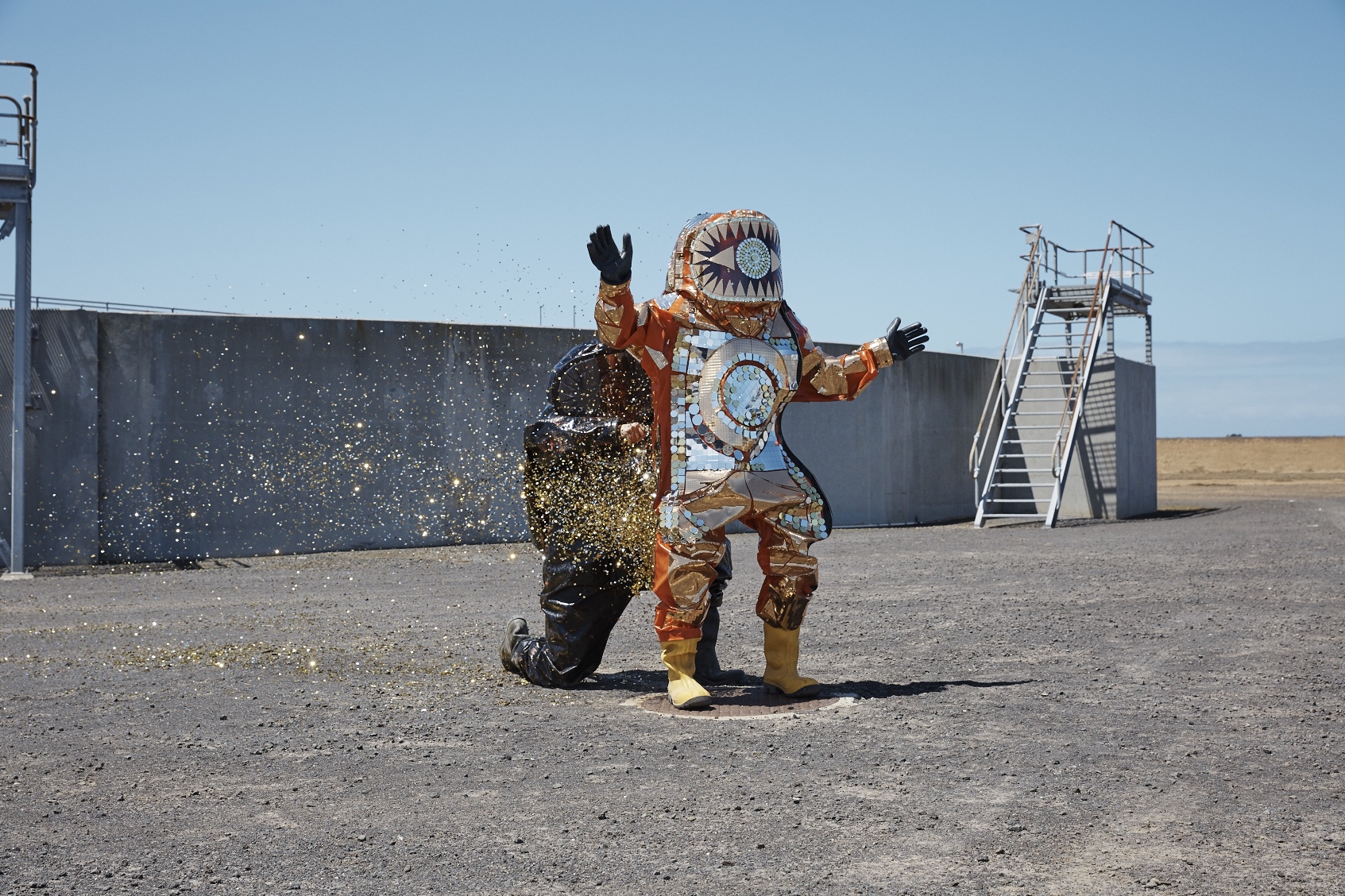 'Techa Noble, Treatment', 2015. Photo by Jordan Graham.