Marshall McGuire
Acclaimed as one of the world's leading harpists in contemporary and baroque repertoire, Marshall McGuire studied at the Victorian College of the Arts, the Paris Conservatoire and the Royal College of Music, London. He has commissioned and premiered more than one hundred new works for harp, and has been a member of the ELISION ensemble since 1988. He has performed as soloist with the Australian Chamber Orchestra, English String Orchestra, Les Talens Lyriques, Australian Brandenburg Orchestra, Melbourne Symphony and Australia Ensemble and has appeared at international festivals including Aldeburgh, Melbourne, Milan, Geneva, Brighton, Moscow, Vienna, Huddersfield, Huntington and Adelaide.
Marshall has received fellowships from the State Library of Victoria, the Churchill Trust, Peggy Glanville-Hicks Trust, and was artist in residence at Bundanon in 2003. He has received three ARIA Award nominations, and received the Sounds Australian Award for the Most Distinguished Contribution to the Presentation of New Music.
In 2018 Marshall is artist in residence at the Australian Youth Orchestra's National Music Camp, performs with ELISION in music by Liza Lim, numerous performances of Debussy's harp works with ANAM and Orava Quartet, and directs performances with Ludovico's Band as the Melbourne Recital Centre, including Purcell's Dido & Aeneas. Marshall is currently director of programming at the Melbourne Recital Centre, and co-artistic director of Ludovico's Band.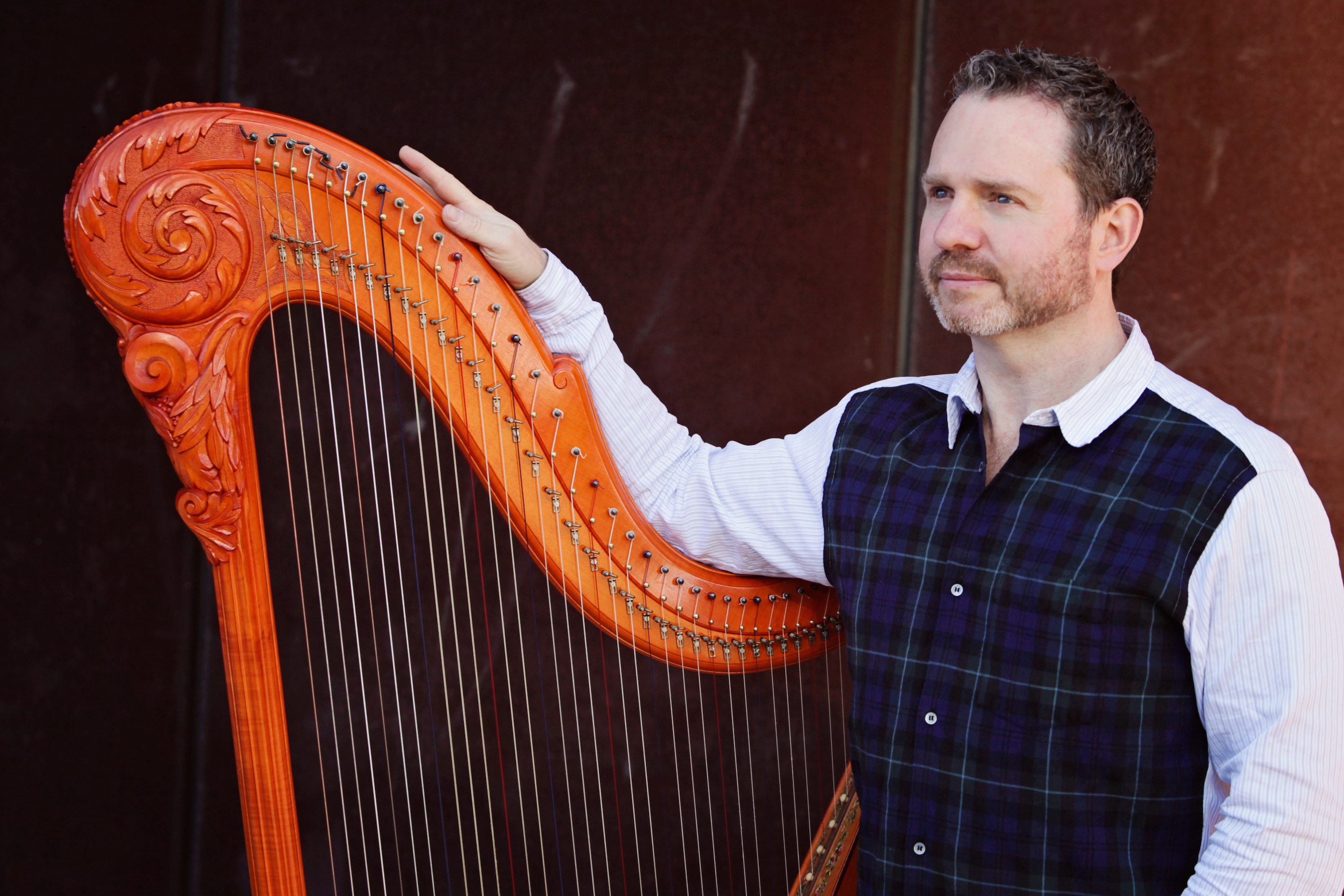 Marshall McGuire. Photo by Steven Godbee.