La Trobe University Centre for the Study of the Inland
How do we live with significant environmental change – and how do we adapt? That's one of the crucial questions at the heart of La Trobe University's Centre for the Study of the Inland. Inland is both a place and an idea; in the Australian imaginary, the space of the inland has been really powerful in shaping a sense of who we are as Australians. Particularly for Indigenous Australians, the inland is a place of identity and movement.
The Centre has a broad focus on inland Australia and specifically on the Murray Darling Basin, which maps La Trobe's unique geographical footprint, and matches the Centre's research focus areas: water; landscape and land use; pastoralism and agriculture; settlement and mobilities; resource extraction; and climate and environmental change. As the Centre's Director Professor Katie Holmes explains, "Environmental change creates profound challenges for us as a community and big challenges require more than one disciplinary approach and solution."
The Centre for the Study of the Inland aims to be an integral part of the process of understanding the complexities of living with profound change.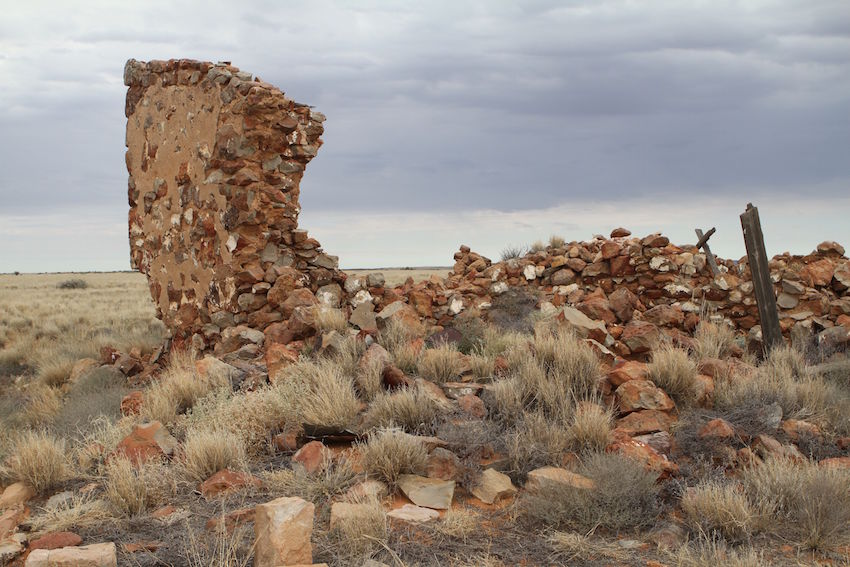 'What's Left, Farina SA' by Clare Wright.